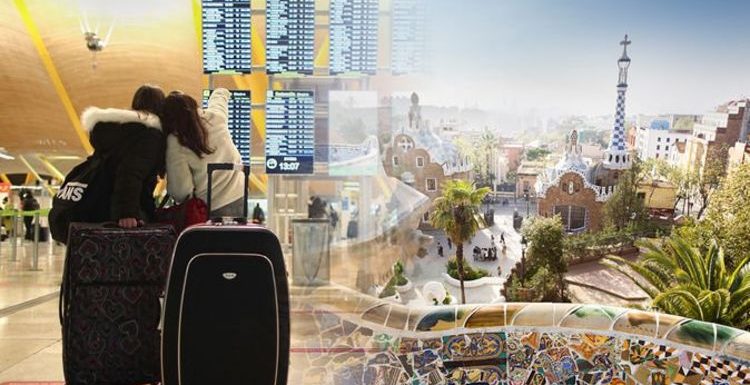 Spain announce travel ban for UK flights amid coronavirus strain
Spain has further extended its ban on travellers arriving into Spain from the UK amid mounting concerns over the new strain of COVID-19 detected in England. However, it has since said passengers who are "transiting" through Spain to another destination will still be allowed to enter the country.
Passengers hoping to stay in Spain are only eligible to do so if they are travelling for a specific set of "essential reasons".
Only Spanish nationals and legal residents of Spain will be allowed to enter the country.
UK travellers hoping to transit through Spain must present a negative COVID-19 test.
In line with this the Foreign, Commonwealth and Development Office (FCDO) has issued updated advice.
We will use your email address only for sending you newsletters. Please see our Privacy Notice for details of your data protection rights.
"On 22 December 2020, Spain introduced travel restrictions on passenger travel from the UK by air and sea," explains the FCDO website.
"These measures have been extended until 6pm (GMT+1) on 2 February 2021 (5pm / GMT in the Canary Islands), with the exception of Spanish nationals and those legally resident in Spain.
"International transit through Spanish airports by passengers on flights departing from the UK is permitted on presentation of a negative PCR, TNA or LAMP test taken within no more than 72 hours prior to arrival into Spain."
Travellers due to transit Spain on return to the UK, are allowed to transit through Spanish airports, however, they must show evidence of their connecting flight.
DON'T MISS
Flights from Brazil to the UK banned amid new variant of coronavirus [UPDATE]
Top UK retirement destination for British pensioners [ROUND-UP]
Britons furious as UK expats forced from Costa de Sol due to EU rules [COMMENT]
"Should your transit involve passing through Spanish border control into Spanish territory, you may be required to present a negative PCR, TNA or LAMP test," it adds.
The testing rule does not apply to those transiting Spain via a land border, including by road and rail.
For those hoping to enter Spain to stay, the Spanish government has set out strict guidelines.
In a tweet, Spain's health minister said: "The Government extends restrictions on flights and maritime transport from the United Kingdom until 6:00 pm on February 2nd.
"Except for Spanish or Andorran nationals or residents in Spain / Andorra."
The ban first came into force on December 22, and though it was due to expire on January 5, was later extended.
In a statement, the Spanish government said the decision to extend the ban came because of "some uncertainties over the reach of the new strain".
It added: "The epidemiological situation in the United Kingdom has progressively worsened."
Travellers arriving into Spain must provide proof of their nationality or residency rights.
"If you are resident in Spain, you should carry your residence document (the green paper EU residence certificate or the new TIE), as well as your valid passport when you travel," states the FCDO.
"The Spanish authorities have not confirmed whether other documents are being accepted as sufficient proof of residence to enable entry to Spain.
"We strongly advise that you contact your airline before travelling to confirm your proof of residency meets the requirements of your airline."
Source: Read Full Article