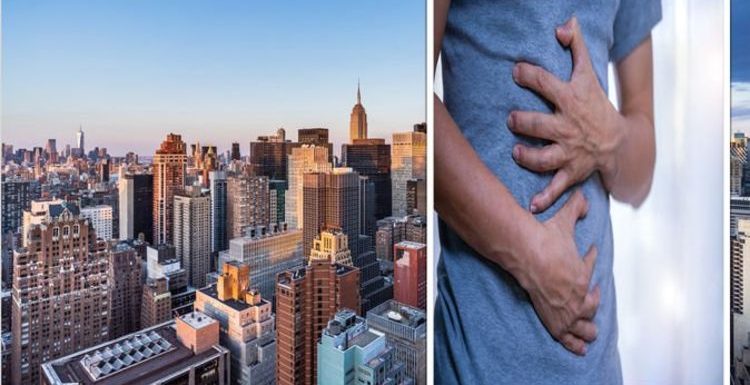 Martin Lewis says get travel insurance as soon as you book
We use your sign-up to provide content in ways you've consented to and to improve our understanding of you. This may include adverts from us and 3rd parties based on our understanding. You can unsubscribe at any time. More info
British expat, Nick, lived in the USA for three years before returning to the UK. He lived in New Jersey.
Nick moved to the USA with his wife for work and said he loved most aspects of his life there.
However, he told Express.co.uk that there was one thing he could never get used to and really missed about the UK.
Nick told Express.co.uk: "Quite soon after I moved to America, I remember buying a KitKat.
"That's one of my favourite chocolate bars normally and I was looking forward to it.
"But it tasted completely different! I'm not exaggerating when I say it almost made me vomit.
"I felt like throwing it out the window, it was disgusting. It was really gritty in texture and had a completely different flavour.
"The whole time I was living in the US, I could never find a good chocolate bar. None of the brands I tried tasted nice.
"My only option was to ask friends and family to bring chocolate when they visited me in America."
Chocolate made in the USA does have a reputation around the world for its sour and 'unique' taste.
But why does it taste different to chocolate in other parts of the world?
British chocolate usually has a higher fat and cocoa content than its American counterpart.
Under UK rules, milk chocolate needs to contain no less than 25 percent cocoa solids to be considered milk chocolate.
In the US, milk chocolate has to have no less than 10 percent chocolate liquor to qualify. It also normally has a higher dose of sugar.
European chocolate is usually a lot richer than chocolate in the USA which tends to be sweeter.
Although retailers used to be able to sell imported Cadbury's British chocolate in the USA, a law introduced in 2015 banned imports.
British expats will be able to buy Cadbury's products in America but they will have been manufactured by Hershey's.
Many claim that the chocolate tastes completely different and isn't as good as the famous UK recipe.
Although Nick could never get used to American chocolate, he told Express.co.uk that American bread and butter was "heavenly".
American bread is often made with high quantities of added sugar making it quite a bit sweeter than British bread.
In New York, many expats find they can't live without regular doses of the city's iconic bagels.
A traditional filling is smoked salmon and cream cheese while cinnamon bagels are a great sweet option.
Source: Read Full Article