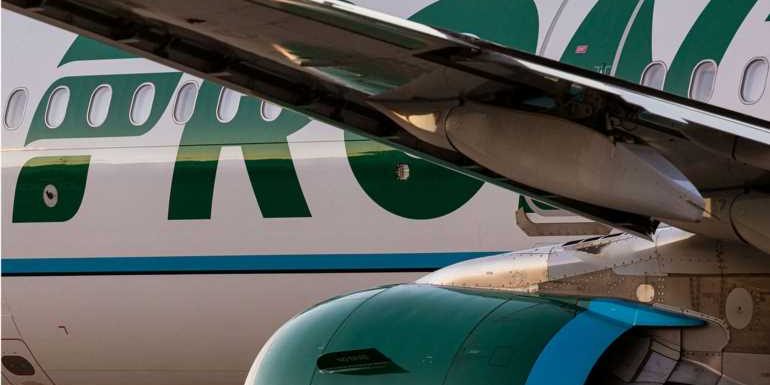 Frontier Airlines will launch 27 new routes over the course of April, May and June and will add the Mexican cities of Guadalajara and Monterey to its route map. 
Twice-weekly service from Las Vegas to Guadalajara will begin May 20 and thrice-weekly Las Vegas-Monterey flights launch on June 2.
Guadalajara and Monterey will join Cancun, Los Cabos and Puerto Vallarta as Frontier's Mexican destinations. 
Frontier's biggest build-up over the summer will come at Raleigh-Durham, where it will add flights to Islip, N.Y. (Long Island); Providence, R.I.; Syracuse, N.Y.; Orange County, N.Y.; Indianapolis; Detroit; Cincinnati; and New Orleans. They'll join the 13 other destinations already on Frontier's  summer schedule. 
Frontier will also fortify its presence in Philadelphia, where it is already operating 26 routes, according to Cirium flight schedule data. The additions include service to Kansas City, Cincinnati, Boston, Cleveland, San Antonio and Chicago Midway. 
With Frontier seeking regulatory approval to acquire Spirit Airlines, which also has a substantial Philadelphia operation, the new routes could further position a merged Frontier and Spirit to compete with Philadelphia's dominant carrier, American. 
Frontier will also add four routes this summer from its base in Denver and three routes in Atlanta while bolstering its Cancun schedule with flights from Houston Bush Intercontinental and Tampa. From Las Vegas, the carrier will add Albuquerque service along with the new Guadalajara and Monterey flights. 
The three Las Vegas routes will be year-round, as will Philadelphia-Midway and new Dallas/Fort Worth-Cleveland service. The remaining 22 new Frontier services will be seasonal. 
Frequency on the new routes will range from twice-weekly to four times per week.
Source: Read Full Article