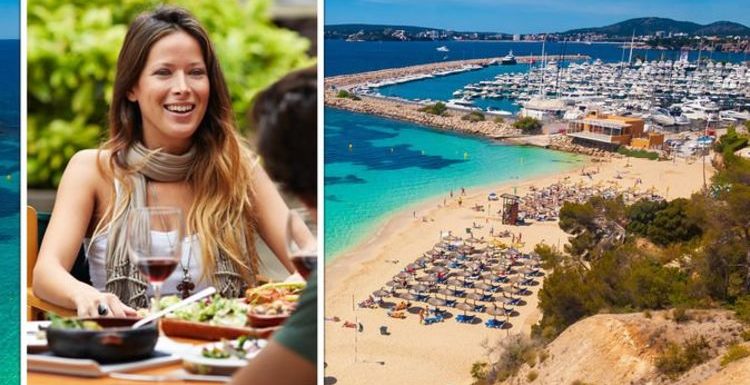 We use your sign-up to provide content in ways you've consented to and to improve our understanding of you. This may include adverts from us and 3rd parties based on our understanding. You can unsubscribe at any time. More info
Youtuber Eva Chung discussed her expat life in Palma de Mallorca, Spain. She told viewers the "reality" of living in the popular holiday area.
She said, "Living in Mallorca and travelling in Mallorca are two different things."
The expat discussed some of the negative things about living in Mallorca.
She told viewers: "Mallorca is boring. Summer in Mallorca is totally different to winter in Mallorca."
Eva said in summer the area "is full of people enjoying the sun, it's very lively wherever you go.
"But in the winter, it's pretty boring. It's very quiet."
She explained many of the hotels are closed during the winter. The experience living there is very different to holidays, Eva warned.
"If you are expecting the summer vibes in the winter, you'll be very bored. It happened to me exactly that way. I was very bored."
In the winter she said: "There is something missing and it's people. When it's summer there are too many people, but then in the wintertime, there are too few people."
The second negative thing about living in Mallorca, the expat said, is "your mobility is pretty limited."
DON'T MISS
Tenerife's cheapest town to buy a house named [EXPATS]
Stewardess unveils 'worst' part of working on luxury yacht [INSIGHT]
Influencers detail how they afford to travel full time [HOW TO]
Eva said the public transportation is "really bad". The expat said using public transport makes it "impossible" to get from one place to another quickly.
It is essential to have a car if you are planning to live in the area, she recommended.
The third negative thing about living in Mallorca, the expert said, is that it is not easy to make friends in the area.
Eva said: "I am a really social person. I could talk with random people on the street and I could be friends with everybody until I came here.
"It's pretty difficult, just be ready for it."
Eva made a number of good friends in the area using Instagram.
She recommended joining expat communities on Facebook to meet other expats if moving to the area.
Before making her current friends in the area, Eva said: "I was feeling so lonely living here. There were some dark days. Not having my own friends made me really sad sometimes, or depressed."
Two travel influencers have explored Mallorca's "hidden" beaches.
The two British travellers made their way to a number of little-known beaches and beauty spots in the area.
Mallorca is known as "King of the Balearics" and is a firm favourite with British travellers year in, year out.
Travel influencers Emily and Nic visited four beaches, which they described as "the most perfectly hidden beaches."
Source: Read Full Article