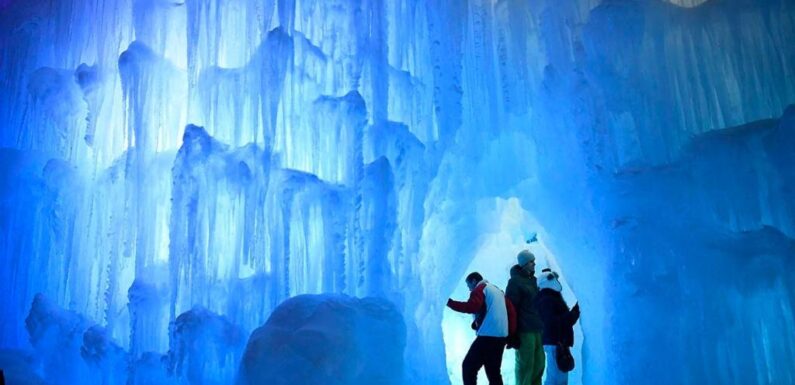 Winter is coming – and so too are the Ice Castles.
The popular frozen attraction will return to Colorado following a two-year hiatus and set up in a new location in Cripple Creek.
Construction of the Ice Castles' famous ice slides, tunnels, towers and crawl spaces will begin in October "in hopes of opening in late December, or early January, depending on the weather," according to an announcement posted on social media.
Tickets will go on sale closer to the opening date.
The Ice Castles will pop up at 339 E. Irene Ave. in Cripple Creek, just a couple blocks south of where the town's annual Ice Festival takes place. That event, slated for Feb. 17-25, is one of the reasons it makes "the perfect frozen location" for Ice Castles to relocate, the post said.
Historically, the interactive installation froze over Dillon's Town Park, where visitors could walk through a life-sized ice castle aglow in different colors. In 2021, the attraction tried to relocate to Silverthorne while the Dillon park underwent construction, but the timing didn't work out.
A spokesperson previously told The Denver Post that Ice Castles needs specific amenities for build-out, such as access to water, sustainable chilly temperatures and sufficient drainage. It canceled plans for a Colorado location in 2022 because it could not find a venue that fit those requirements.
When Ice Castles opens, tickets will range $21-$27 for adults and $16-$22 for children ages 4 to 11, depending on the day of the week. Visit icecastles.com/colorado for more information.
Subscribe to our weekly newsletter, The Adventurist, to get outdoors news sent straight to your inbox.
Subscribe to our weekly newsletter, In The Know, to get entertainment news sent straight to your inbox.
Source: Read Full Article