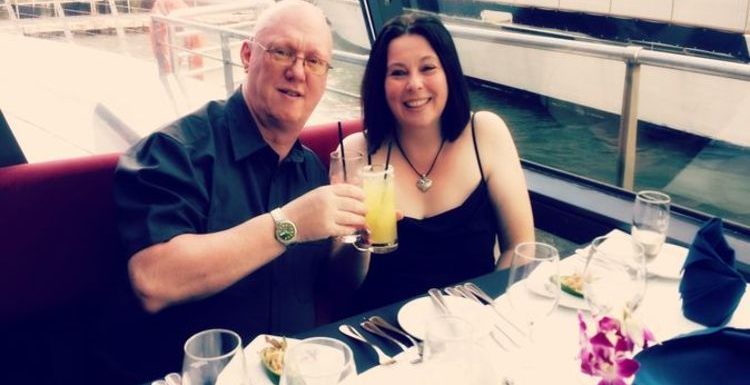 British expats discuss shop opening times in France
We use your sign-up to provide content in ways you've consented to and to improve our understanding of you. This may include adverts from us and 3rd parties based on our understanding. You can unsubscribe at any time. More info
Mary McCarney, 56, moved to Atlanta in her early 40s. Atlanta is the state capital of Georgia in the south of the USA.
Mary told Express.co.uk she made the move to the States with her husband, David, for work.
She said: "The main reason for the move was for work, but there was more to it. We were ready for an adventure."
Mary is an English teacher at Atlanta International School and moved to the USA after her and David were assigned to work at schools in Georgia.
She said: "Atlanta is a great place to live. The sun is almost always shining, the people here are so friendly and welcoming. We've really benefited from Southern hospitality."
Atlanta is sometimes known as The Big Peach and is the birthplace of Coca Cola. It's also home to the world's largest drive-in restaurant.
The Varsity has been serving chilli dogs, burgers and milkshakes since the 1920s and can host around 800 diners.
Mary said: "You can get so much more for your money here when it comes to property and the houses are huge.
"The shopping is great, it's easy to get around on the wide,open roads and you can always find somewhere to park for free!"
Mary told Express.co.uk: "Living abroad is a fantastic opportunity to experience a new culture, a new way of life and make new friends."
She said: "We certainly don't miss the miserable weather in the UK, the crowded roads and frustrating traffic jams.
"We also don't miss the lack of parking space and the expensive property prices in the UK."
The average temperature in Atlanta in July is 27 degrees while in the coldest month of January, temperatures average seven degrees.
Although Mary and David are very pleased they made the move to the USA, there are a couple of things they miss about the UK.
She said: "We definitely miss our friends and family the most since leaving the UK. Other things we miss are good and extensive public transport networks, cheap flights around Europe for short culture breaks from Luton Airport."
The British expat said she also misses "proper fish and chips" and "decent curry".
She added: "We expected life in the USA to be very similar to living in the UK, so the culture shock was a surprise to me.
"But now, after all these years, it feels like home. We are here for life! We recently both became American citizens."
Mary said new expats need to give themselves time to adjust to their new home after moving.
She said: "When you move abroad, it will always take time to adjust to your new surroundings, the culture and meet people.
"It's important to be patient and open-minded, remembering to say yes to new things and opportunities.
"At first it might seem a little overwhelming being out of your comfort zone, but embracing the experience will soon help to overcome these feelings."
Mary blogs about her experience as a British expat at British Banter in Atlanta.
Expats missing favourite British foods can find their favourites at British Corner Shop.
Source: Read Full Article