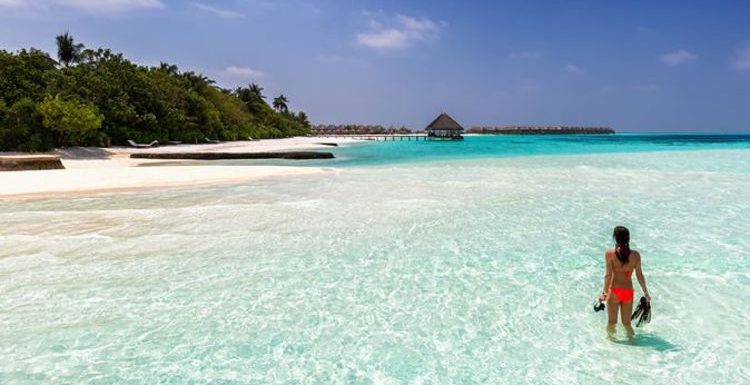 Priti Patel reveals government's new travel quarantine rules
Holidays are much-longed-for at the moment, with countless folk busy planning for when travel eventually restarts. New findings from travel site Expedia have shown what jet-setters are looking for post-Covid. Expedia's annual Vacation Deprivation Survey showed that long-haul destinations are most popular for future holidays.
Bucket lists are set to come to the fore as travellers are more willing to splurge.
"Although the feeling of needing a holiday is high, travellers are being patient when planning to reclaim their time, instead opting to plan bigger bucket list trips which were put on hold in 2020," said Expedia.
"Embracing a new mindset for 2021, workers globally are planning to take a whole extra week off work and over 60 percent are willing to spend more money on bucket list trips than originally planned. "
As a result of this many Britons are keen to head to a far-flung holiday destination.
We will use your email address only for sending you newsletters. Please see our Privacy Notice for details of your data protection rights.
"New epic destinations are emerging that were nowhere near being considered in 2020," explained Expedia.
This is thanks to Britons' "newfound extravagance."
The top countries on bucket lists all boast sun, sea and sand.
Unsurprisingly the Caribbean features heavily in the most lusted-after destinations.
Expedia Emerging Destinations
Maldives
French Polynesia
Barbados
Mexico
Koh Samui, Thailand
Mauritius
Dominican Republic
Antigua and Barbuda
St. Lucia
South Africa
"The longer the pandemic, the larger the bucket list and the greater the yearning to travel," said Shiv Singh, Senior Vice President & GM of Marketing, Brand Expedia.
"Globally, 81 percent of working adults are placing more value on holiday and 66 percent of them have been inspired to create a bucket list.
"Whether it's inspiring memorable experiences to add to the bucket list, when ready and able to travel again, sharing helpful travel tips or spotlighting flexible deals, Expedia will be here to help travellers discover new destinations – smartly and confidently."
Many Britons are wary about travelling too soon, though.
Nearly a third of those surveyed are waiting for the vaccine before booking or the latter half of the year to travel.
However, the need to stay positive is a strong motivation for jet-setting.
"For the UK specifically, 80 percent agreed that they feel more of a need to get away to help them cope with COVID-19 and stay positive," said Expedia.
"Three-quarters of British workers state that they have felt less joy in their lives because of their inability to travel in 2020.
"These feelings continue into the professional world, with 86 percent of British workers stating that they usually take a holiday with the main goal of switching off from work and feel more patient with colleagues/clients as a result of going away (72 percent)."
Source: Read Full Article