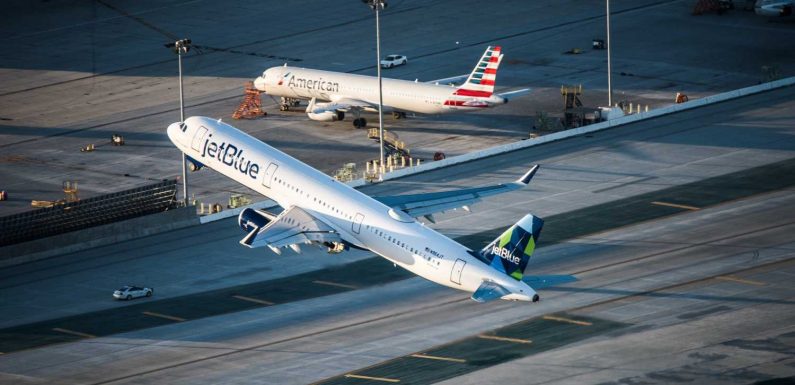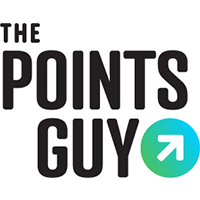 Load Error
American Airlines and JetBlue think they have solved the problem of exchanging passengers at New York's JFK Airport, the heart of their new relationship. Yet the two carriers will compete for passengers at other airports, particularly in South Florida. In fact, they will become frenemies — allies here, combatants there.
At JFK, the airlines will seek to enable connections without a second security check for connecting passengers — long a barrier for multiterminal carriers seeking to set up connections at the major East Coast gateway airport — apparently with targeted scheduling.
"We will not ask customers to solve the connectivity problem," Vasu Raja, American's chief revenue officer, said in an interview.
Want more airline-specific news? Sign up for TPG's free new biweekly Aviation newsletter!
Raja hinted that the solution is "a level of schedule coordination (with) more American mainline domestic in JFK to drive domestic clearances." What exactly might that look like? "Ask again in two months," he added.
Reminded that connections between JFK terminals have long challenged partner airlines, Raja responded, "It may not be easy, but we're keen to figure out a way. We believe where there's a will there's a way."
At JFK, American's Terminal 8 and JetBlue's Terminal 5 are not neighbors. The solution, Raja implied, is to provide American with the midafternoon slot times, currently assigned to JetBlue, that precede American's transatlantic flights.
Moving ahead: American, JetBlue tout benefits of Northeast alliance after DOT approval
Shocker: American, JetBlue jolt industry with plans for Northeast alliance
American has something to trade: slots at LaGuardia (LGA). Raja said American  will remove 50-seat regional jets from LaGuardia, providing slots for JetBlue.
Under terms of a Jan. 15 agreement with the U.S. Department of Transportation, American and JetBlue will be permitted to coordinate schedules at both JFK and Boston's Logan International Airport (BOS), and will be able to trade slots at JFK and LaGuardia. But they will not have antitrust immunity and will not be able to coordinate pricing.
The DOT will require that American give up four slot pairs at JFK and four slot pairs at Washington National Airport (DCA). It is conceivable that Justice Department antitrust regulators, who must also review the deal, will require additional slot divestitures. Already, Politico notes some airlines — and Congress members — have questioned the DOT's approval process of the deal.
On the JetBlue earnings call, Scott Laurence, head of revenue and planning, said consumers will benefit when JetBlue puts its new slots to use.
"There's a number of LaGuardia markets right now that are served by a monopolist," Laurence said, apparently referring to Delta. "We think that's a great opportunity for us to disrupt. Certainly into the coastal Southeast, that's the case."
Moves … : JetBlue adds 4 new cities, including Miami, in 24-route expansion
Gallery: The world's safest airlines for 2021, per AirlineRatings.com (USA TODAY)
Aviation consultant Robert Mann said giving up LaGuardia slots "is yet another step away from LaGuardia for American," but American will benefit if it can add feed for its transatlantic departures from JFK.
The American-JetBlue partnership will enhance competition in New York, where American is the No. 3 airline in terms of overall market share. American lacks a hub that's as fully fleshed there like the ones United operates at Newark (EWR) and Delta at JFK. Additionally, Delta has the biggest share of the market at LaGuardia.
For American, the partnership with JetBlue provides codeshares between flights and frequent flyer program reciprocity — something it hopes to leverage to bolster its presence in New York alongside JetBlue.
"New York is a market with strong No. 1 and No. 2 airlines, (but) it has such a lack of facilities that the only way to create a legitimate competitor is if we engage in scheduling coordination," Raja said.
The Northeast has long put American at a revenue disadvantage.
… and countermoves: American drops 4 international cities, strikes back at JetBlue in Florida
"For years and years, we have not only underperformed the American system, (but also) we have massively underperformed competitors," despite having 10% to 15% of capacity in New York and Boston, Raja said.
Outside of Boston and JFK, American and JetBlue will still compete, satisfying a DOT requirement. The competition seems particularly intense in South Florida.
Last month, JetBlue announced that on Feb. 11 it will begin service to Miami (MIA), an American hub, from Boston, Los Angeles (LAX), JFK and Newark. Days after that announcement, American retaliated, saying it will begin service in April to Boston, Los Angeles and JFK from JetBlue's hub in Fort Lauderdale (FLL).
Mann said the South Florida battle helps make the case to regulators that the two carriers "are competitors, not (colluders), and it's true at LAX as well."  Both carriers fly LAX to JFK, and will fly LAX to Miami.
American and JetBlue also are likely to find themselves competing on transatlantic service to London, which JetBlue intends to launch later this year. JetBlue's planned London routes fall outside of its pact with American.
More: American Airlines teases reciprocal upgrades on Alaska, JetBlue as partnerships move forward
On its earnings call last week, JetBlue said it intends to begin serving London in the third quarter, though it has not yet solidified plans for which London airport it will serve. Whatever the airport, JetBlue will serve the U.K. capital from its large bases at both New York JFK and Boston
JetBlue has applied for slots at London Heathrow (LHR), a hub for American joint-venture partner British Airways. London Gatwick (LGW) is also a possibility. And on the earnings call, Laurence suggested that JetBlue could potentially serve London from Fort Lauderdale.
Whatever the arrangement American and JetBlue make, it will draw scrutiny from the Allied Pilots Association, which represents American pilots.
More:JetBlue says it's being 'locked out' of London airports, wants action
Raja said pilots will benefit when 50-seat regional jet flights at LGA are replaced by mainline flights to JFK, as well as by added international flying. APA spokesman Dennis Tajer said pilots are wary.
The partnership agreement represents "a grand plan, using asymmetric market presence," Tajer said. In New York and Boston, the two markets where the carriers are friends, "We hope management's plan isn't to win with a proxy market presence, but with actual American mainline aircraft and pilots," he said.
Featured photo by Zach Griff/The Points Guy.
SPONSORED: With states reopening, enjoying a meal from a restaurant no longer just means curbside pickup.
And when you do spend on dining, you should use a credit card that will maximize your rewards and potentially even score special discounts. Thanks to temporary card bonuses and changes due to coronavirus, you may even be able to score a meal at your favorite restaurant for free. 
These are the best credit cards for dining out, taking out, and ordering in to maximize every meal purchase.
—
Editorial Disclaimer: Opinions expressed here are the author's alone, not those of any bank, credit card issuer, airlines or hotel chain, and have not been reviewed, approved or otherwise endorsed by any of these entities.
Source: Read Full Article