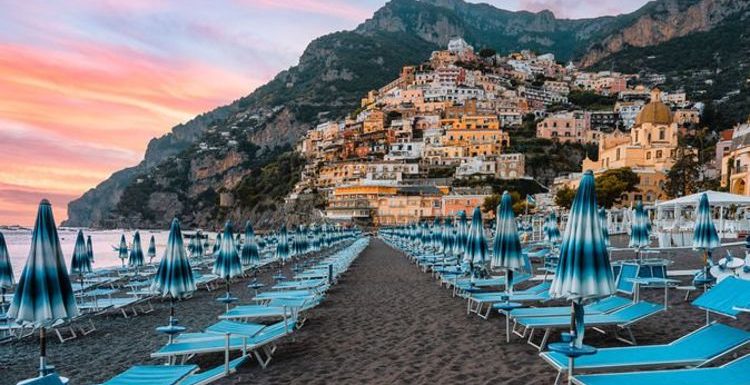 UK travel industry 'furious' at green list update says Calder
We use your sign-up to provide content in ways you've consented to and to improve our understanding of you. This may include adverts from us and 3rd parties based on our understanding. You can unsubscribe at any time. More info
The green list for travel could be set to expand in the coming weeks with as many as "10 countries" added, according to one expert. The next traffic light review is anticipated on or around August 4.
Paul Charles, CEO of the PC Agency is near certain the list is set for growth.
"Our analysis shows at least 10 countries will be added to the #UKGov green list next week – of course, it should be many more. But usual Government caution will prevail," he wrote in a Twitter post.
The travel expert's predictions include Austria, Bosnia, Canada, Czech Republic, Germany, Hungary, Italy, Latvia, Lithuania, Poland, Romania, San Marino, Slovakia and Slovenia.
The travel expert also predicted a further 14 nations could be placed on the "green watch list."
Mr Charles listed these nations as Azerbaijan, Bhutan, Finland, Egypt, Estonia, North Macedonia, Norway, Saudi Arabia, South Korea and Sweden.
"Many destinations have been deserving of greater green status for some weeks," he told The Telegraph.
"So, while welcome, these upgrades are also long overdue."
However, there is also mounting speculation that some countries could be heading for the "amber plus list".
DON'T MISS
Benidorm tourism officially 'sunk' due to new Covid restrictions [COMMENT]
Spain holidays: FCDO issues new warning for Britons [WARNING]
Spain holidays: Balearic tourism boss says islands are 'safe' [INTERVIEW]
The new extension of the amber list was introduced on July 19 and, at the time of writing, only holds France.
Ministers cited concerns over the spread of the Beta variant, which originated in South Africa, as the reason why France was placed on this list.
As per "amber plus list" rules, those entering the UK from countries listed must endure 10 days of mandatory quarantine, regardless of vaccination.
The rule came into force on the same day the Government lifted quarantine restrictions for double-jabbed Britons returning from regular amber list countries.
Now, experts are warning both Spain and Greece could be heading for a place on the list.
In particular, the Balearic Islands have been highlighted as a "serious cause for concern" by travel expert Simon Calder due to the "positivity rate".
Official confirmation regarding future traffic light changes has yet to be announced.
A Department for Transport spokesperson said: "We are closely monitoring the data and will take swift action on travel list allocations and international travel requirements should the data show that countries' risk to England has changed."
Following the amber plus list announcement, Secretary of State for Transport Grant Shapps said: "Travel will be different this year and whilst we are committed to continuing to open up international travel safely, our absolute priority is to protect public health here in the UK.
"We urge everyone thinking about going abroad this summer to check their terms and conditions as well as the travel restrictions abroad before they go."
At the time of writing, 13 countries are on the UK green list.
Meanwhile, 16 are on the green watchlist which means they are "at risk of moving from green to amber."
Source: Read Full Article