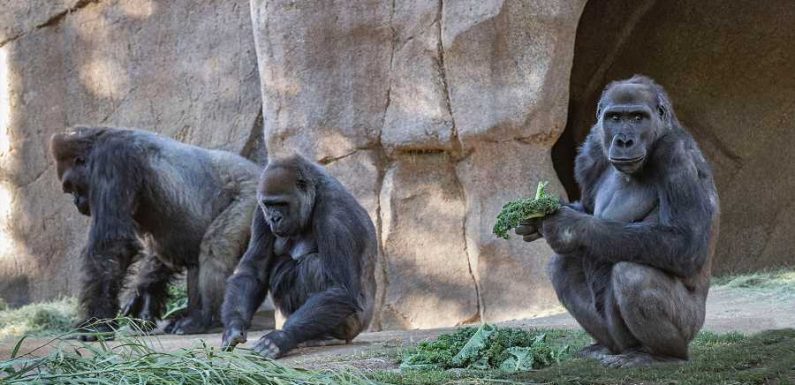 Gorillas at the San Diego Zoo Safari Park have tested positive for the novel coronavirus (COVID-19), the zoo announced Monday. 
The animals' feces were tested for the virus through the California Animal Health and Food Safety Laboratory System (CAHFS) after two of the gorillas began coughing on Wednesday, the zoo said in a press release obtained by People. 
The preliminary tests detected COVID-19 on Friday, and the U.S Department of Agriculture (USDA) National Veterinary Services Laboratories (NVSL) confirmed the positive results on Monday. 
The park's executive director, Lisa Peterson, said in a statement that the gorillas are doing well aside from some coughing and congestion. 
"The troop remains quarantined together and are eating and drinking. We are hopeful for a full recovery," Peterson said. 
The gorillas likely contracted the virus from a staff member who was asymptomatic and later tested positive for the virus. The staffer had been wearing PPE around the animals, the zoo said.  
"For almost one year, our team members have been working tirelessly with the utmost determination to protect each other and the wildlife in our care from this highly contagious virus," Peterson said. "The safety of our staff and the wildlife in our care remains our number one priority."
While the gorillas are certainly not the first animals to have contracted COVID-19, these are the first reported cases of the virus in great apes, according to ABC News.
In the wild, gorillas are threatened by habitat loss and hunting, per the World Wildlife Fund.
This story originally appeared on People.com.
Source: Read Full Article