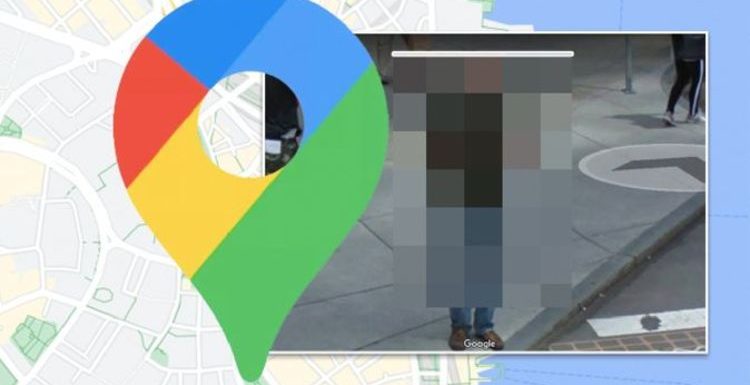 Google Maps introduce their new 'Live View' feature
Google Maps Street View was initially developed in 2007 to help people map their way around towns and cities across the world. The clever software uses 3D cameras often attached to car or people, which are then carried around the streets of the world.
However, as the online programme has grown in popularity, users have begun to notice some rather surprising occurrences.
One such incident took place in the streets of Boston, Massachusetts, in the US.
While Google's camera was making its way down Denver Street, in the heart of the bustling city, it seems one pedestrian had a special message to deliver to Google viewers.
In the images snapped by the Street View cameras, crowds of people can be seen making their way up and down the metropolitan avenue.
We will use your email address only for sending you newsletters. Please see our Privacy Notice for details of your data protection rights.
However, amid the mass of bodies, there is one man who appears to have stopped and is standing completely still.
There isn't too much out of the ordinary when it comes to his appearance.
He is dressed in a blue shirt with a khaki jumper pulled over the top.
On his lower half, he keeps things casual with a pair of straight-legged jeans and some brown shoes.
DON'T MISS
Royal Family have flown commercially with Ryanair & BA [INSIDER]
Yorkshire Dales named best national park in Europe by Tripadvisor [AWARDS]
Holidays: Hotel quarantine rule 'likely' to be introduced [INSIGHT]
The man stands on the pavement, facing towards the road and, most importantly, looking directly into the camera's lens.
It is his hands, however, which do all of the talking.
The man is turning both of his hands up, fingers pointed in a rather explicit hand gesture.
It seems he is swearing at the Google camera, car or the person carrying the camera.
Perhaps he is unimpressed by the camera's presence, or maybe he is simply a practical joker.
Alas, users may never know the true story behind the man's decision to whip out a rude hand movement at that very moment.
This is because his identity has been concealed by Google Maps Street View's facial blurring technology.
Google blurs all faces it detected as part of its privacy policy.
According to the privacy policy posted on Google Maps' website: "Google takes a number of steps to protect the privacy of individuals when Street View imagery is published to Google Maps.
"We have developed cutting-edge face and license plate blurring technology that is designed to blur identifiable faces and license plates within Google-contributed imagery in Street View."
Users can also request for images to be blurred if they spot some of their personal property or event themselves within a Google Maps scene.
"If you see that your face or license plate requires additional blurring, or if you would like us to blur your entire house, car, or body, submit a request using the 'Report a problem' tool," explains Google.
Source: Read Full Article