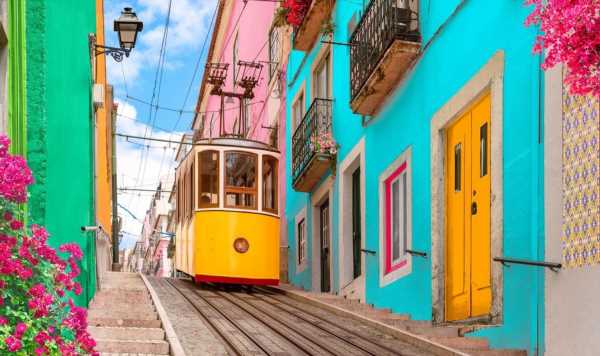 Many Britons are keen to retire in the UK to be close to their family and friends. However, others seek a new adventure abroad and flock to hotter countries for sun, sea and sand.
Rest Less, a digital community for the over 50s, has provided a list of the seven best places to retire abroad. Portugal took the top spot, with writer Selene Nelson stating: "Portugal is one of the most popular places in the world to retire in – and no wonder."
Portugal is a great country to retire to because of the low cost of living, cheaper properties, excellent healthcare and low crime rate.
For Britons who are looking to buy, Selene revealed that "you can buy a lovely two-bedroom apartment in the Algarve for under £200,000".
According to AXA Global Healthcare, Portugal's system is "considered to be one of the best in Europe". The website reads: "With a life expectancy of around 82.65 years in 2023, the country takes pride in caring for its citizens and residents.
READ MORE: Avoid holiday fraud with essential tips – what fraudsters don't want you to know
She added: "Portugal offers excellent standards of both public and private healthcare, with a commitment to making it accessible and affordable for all."
The same goes for expats, as free public healthcare is available for them too. AXA Global Healthcare explained: "You'll need to apply as a resident and enrol onto the Portuguese social security system if you're employed or self-employed.
"Once you're a resident, with all the necessary certification, you'll be able to register at your local health centre.
"You'll receive a healthcare card with your personal health number (número de utente de saúde), which you'll need to show any time you make use of the public healthcare system."
Don't miss…
'I got a free flight upgrade for a ridiculous reason – but I don't recommend it'[REAL LIFE]
'Most magical' autumn place in the UK is perfect October activity[VIDEO]
Meghan Markle shares her top tip for flying, having 'travelled so often'[INSIGHT]
Advert-free experience without interruptions.
Rocket-fast speedy loading pages.
Exclusive & Unlimited access to all our content.
Rest Less claimed that private insurance costs somewhere between €40 and €100 per month (around £35 – £87).
For those who want to be close to their family and friends in the UK, flights from Portugal are both quick and relatively inexpensive.
If you aren't relocating to Portugal because of the low cost of living, reasonable house prices or great healthcare, you'll certainly want to go for the lovely weather.
Portugal enjoys a "glorious Mediterranean climate", as described by Rest Less, with the south being particularly warm and sunny.
It's also a country that offers several ways of life. Head to Porto or Lisbon for a more bustling vibe with plenty of cultural hotspots. Or, settle near the beaches of the Algarve for a calmer, more relaxed pace. Discover more at Global Citizen Solutions.
Best places to retire abroad
Portugal
Malta
Spain
Italy
France
Cyprus
Mexico
Source: Read Full Article