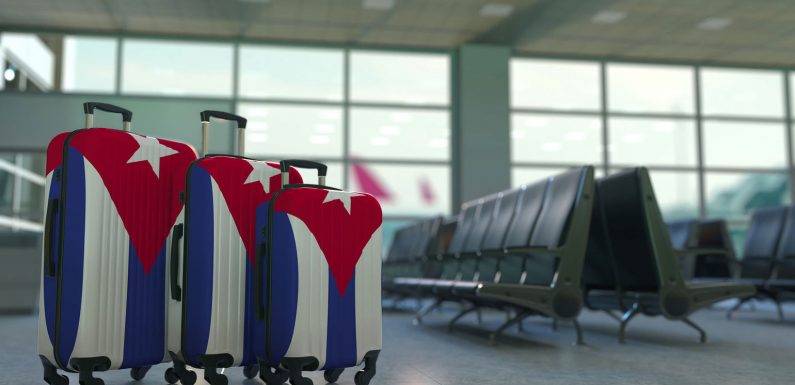 The Biden administration said that it will expand authorized travel to Cuba, reinstating group people-to-people educational travel under a general license.
The Biden administration also plans to authorize commercial and charter flights to locations beyond Havana, a senior administration official said during a media briefing on May 16.
People-to-people travel and regional-airport flights were among the types of travel options opened to Americans by President Obama but curtailed by the Trump administration. Group travel has continued to Cuba under a separate option, called Support for the Cuban People, which required a more rigorous travel agenda in order to meet federal regulations, but groups that support Cuba travel have long hoped that the Biden administration would relax some of the more recent travel policies.
Another once-popular Cuba travel category, cruise, was not discussed in the briefing.
Related: Politics and cruising collide, again, in Cuba
Individual people-to-people educational travel will not be reinstated, the White House said, thereby declining to reintroduce another Obama administration-era policy.
The administration official insisted that "we will ensure that that travel is purposeful and in accordance with U.S. law."  
The official also said that facilitating group travel is beneficial. "We'll note something that President Biden had said often, which is his belief that Americans are the best ambassadors for democratic values," the official said. "And facilitating group people-to-people travel will allow for greater engagement between the American people and the promotion of their democratic values."
Opposition to the new policy
In a statement, Sen. Bob Menendez (D-N.J.), chairman of the Senate Foreign Relations Committee, said he was "dismayed to learn the Biden administration will begin authorizing group travel to Cuba through visits akin to tourism.
"To be clear, those who still believe that increased travel will bring about democracy in Cuba are simply in a state of denial," Menendez added.
What else did the Biden administration change
The Cuba travel measures were among a series of Cuba policy announcements with intentions to "increase support for the Cuban people and safeguard our national security interests," said the Biden administration.
It plans to reinstate the Cuba Family Reunification Parole Program and continue to increase the capacity for consular services. There's a backlog of 20,000 immigrant visas out of Havana, according to the White House.
Also, the State Department said that it will remove the current $1,000-per-quarter limit on remittances that Cuban immigrants can send to people in Cuba. It also will allow nonfamily remittances.
Source: Read Full Article