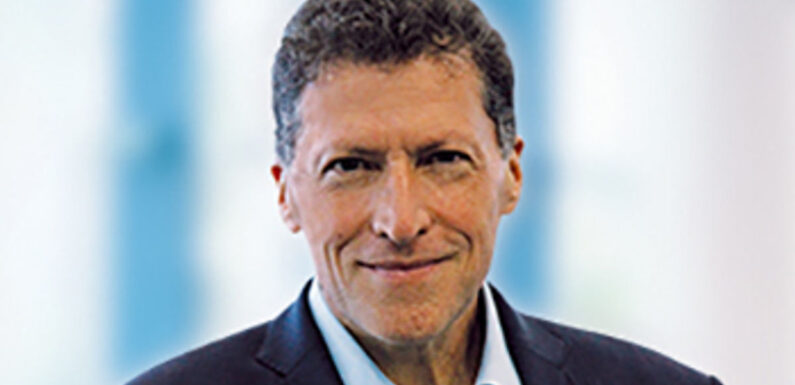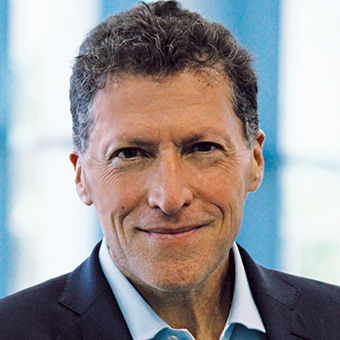 For those attending Pure this week in Marrakesh, Morocco, keep an eye out for a smiling, bearded Brit in a fez, his snow-white hair wiring out from beneath the cap.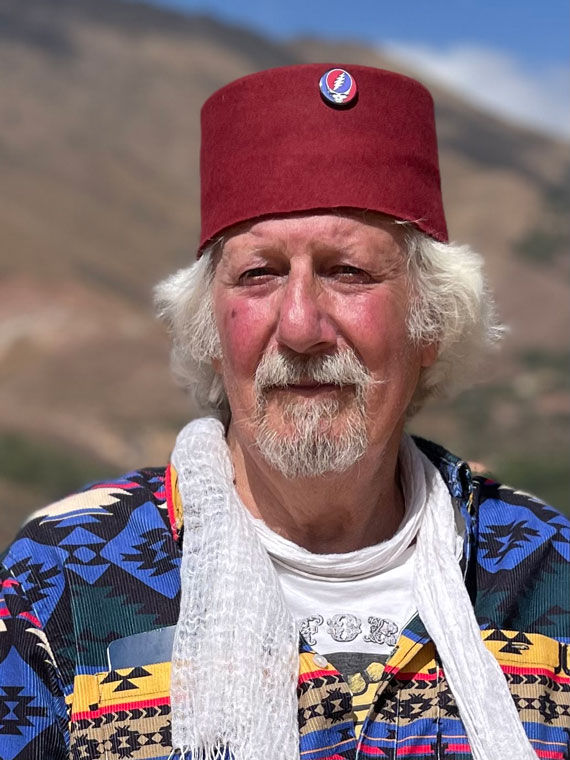 That's the image of Chris McHugo I recall from when I saw him last year at Kasbah du Toubkal, the remarkable property he and his brother Mike built a mile high in the Atlas Mountains, just above the Moroccan village of Imlil.
Their property is not remarkable in the same sense as the lavish Marrakesh resorts; it isn't competing with the king's Royal Mansour, or even a riad in the city's medina.
It had begun life as a place for school groups to stay, and its layout suggests it developed in incremental upgrades and additions rather than a master plan. Its rooftop offers an attractive bar/hangout, with views of the valley below and high Atlas above. There's meetings space and a restaurant. Arrival is via an uphill walk from town or on the back of a donkey.
Kasbah du Toubkal caught the attention of Martin Scorsese, who filmed part of "Kundun" (a biopic of the Dalai Lama) there. The director was so impressed with the area that he donated money to build a community hammam.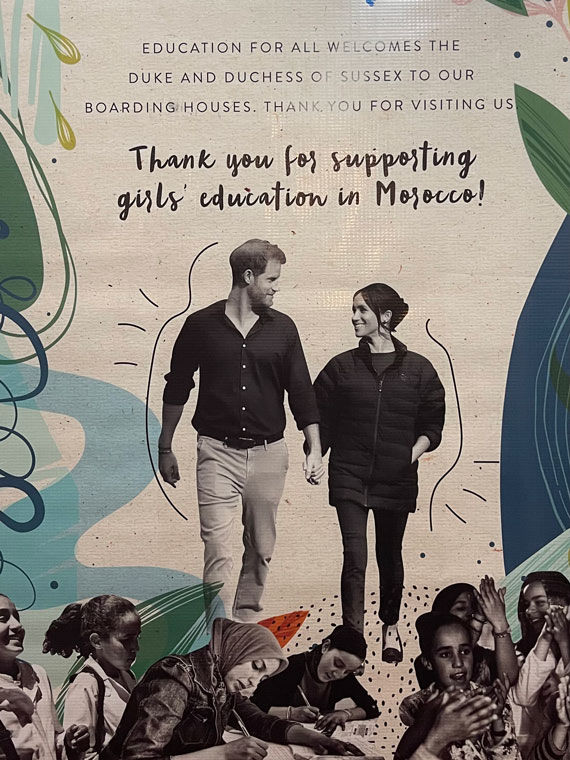 Other fans include Prince Harry and Meghan Markle. The pair showed up after the McHugo brothers launched an initiative called Education for All to try to improve the lives of poor, rural girls.
Village girls in Morocco face serious obstacles when trying to get a secondary education. There are far fewer secondary than primary schools, so children may have to walk eight miles daily, each way, to attend one. Although there are government boarding houses near some, they are expensive. And, should the parents be supportive, but illiterate, the child would have difficulty getting help with homework.
Even beyond these challenges, the girls' desires may be frustrated by the attitudes of the people in their villages, or even family members, who think it's inappropriate or unnecessary for girls to be educated.
Mike McHugo saw the situation clearly. He had been coming to Morocco since the late 1970s, when he had arrived in a rebuilt Land Rover with a dream to drive to Kenya. To raise funds for the trip, he used the vehicle to give tours of Morocco, eventually expanding to several vehicles and, it turned out, attracting enough school groups to open Kasbah du Toubkal to house them.
He had become familiar with the inequity of the situation for girls seeking to continue their education and wanted to do something about it.
The brothers give credit to a longtime employee they call Hajj Maurice for helping bring the vision together. Key to the program is having the kids board at the schools, which meant that, in addition to addressing aforementioned family concerns, they would need to reassure conservative parents that their children would be in a safe, respectable establishment.
Hajj Maurice "was completely biased to the idea. He has two daughters himself," Mike McHugo said. The employee's insights into both how to speak with the villagers and who to hire as housemothers was critical.
All in, it costs the nonprofit $1,072 per year, per child to operate. Today, 17 years after it was conceived, 200 girls are enrolled in five schools. After the project launched, then-British ambassador Thomas Reilly helped raise funds. Mike McHugo organized charity bike rides. School kids in Bristol, U.K., chipped in. Individual donations, as critical now as then, trickled in.
I had watched Juliet Kinsman's film about the project, "Changing Worlds in the Atlas Mountains," at a previous Pure conference and became interested in what the McHugos were doing. Last year during Pure, I visited one of the schools and took a hike with Mike McHugo and a group of students through the mountains. To a person, the girls, who had learned to speak English, were thrilled to be there.
The program has been effective, with 85 students having gone on to college. Some have become teachers; others, doctors. An alumni association has formed. The program now has more applicants than spaces.
In addition to the hotel and Education for All, the McHugos run Mountain Voyage, the only Virtuoso receptive operator in Morocco.
Underlying everything, Chris McHugo says, is a love for the country of Morocco.
"When girls are educated, economic power grows and equality improves society as a whole," filmmaker Kinsman said. She calls what the McHugos are doing "future-proofing."
I suspect there's a connection between the parallel rise of criticism of the travel industry and the expansion of travel company foundations. While I know many foundations that predate widespread criticism, I think it's likely that more than a few travel CEOs thought that a foundation might blunt a potential critic.
The McHugos may have, without trying, set standards for such companies with two metaphorical yardsticks: First, does the project identify and address a need that supports communities where the company operates? And second, does it engage in "future-proofing?" 
Source: Read Full Article