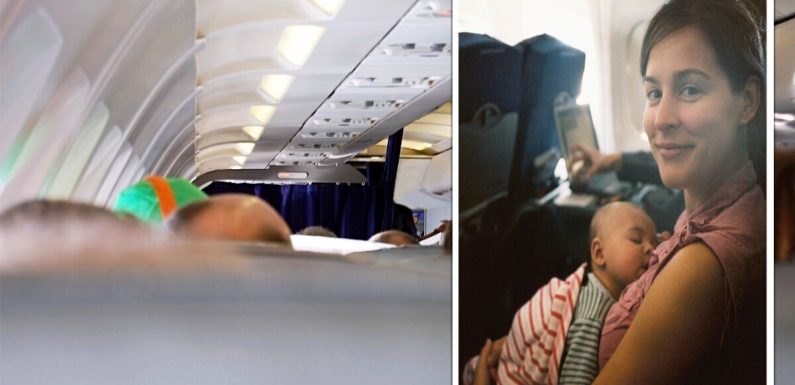 Simon Calder offers travel baggage advice
We use your sign-up to provide content in ways you've consented to and to improve our understanding of you. This may include adverts from us and 3rd parties based on our understanding. You can unsubscribe at any time. More info
Writing on Reddit, the man said that he and his partner had paid extra to book bulkhead seats at the front of the plane cabin. He said the pair wanted to be more comfortable.
He said: "Then three days before our trip we get an email that says your seats have been changed to a few rows back.
"We got downgraded but we paid extra for those seats? So naturally we were both upset and instantly called the airline support which took two hours of waiting."
The angry passenger was then told that a mother and baby needed the seats he had originally booked.
He said: "We booked these tickets months ago and they wanted to just give them to a mum and crying baby.
"Also this is a 10 hour plane ride, it's not like a short trip, why would this mum bring her baby anyway."
He added that staff told him the mother and baby would need easy access to the bathroom and to put the baby's bed in front of the seat.
The man said that he and his partner were eventually offered upgraded seats with the same legroom, although they weren't offered first class.
He said: "I don't know, I just got so pissed, why is a mother travelling with such a young child?
"Why did they act like I was the crazy one for not wanting to give up our seats we paid for to a helpless mother who needs it?"
However, the man's rant met a mixed reaction from Reddit commenters, with some saying he was unreasonable.
One person said: "You sound like a genuinely miserable, terrible person."
Another person said: "So this is common for the bulkheads because on larger planes this is where the bassinet seats are.
"I used to be a travel agent and even if somebody paid to reserve those seats we always had to tell them that it's possible they'll be changed if a parent needed the bassinets."
Others agreed, saying that the airline should have told the customer if he might need to be moved.
Seat swapping is a controversial topic and many people say they would never switch seats with another passenger.
Former flight attendant Jane Hawkes told Express.co.uk if people don't want to pay for seats together they could ask other passengers once onboard.
If another passenger is in the middle seat, they might be more willing to swap as this is normally seen as the most uncomfortable seat.
However, according to some travel experts, it's also the seat where passengers are most likely to be chosen for a free upgrade.
Ultimately if passengers want to sit with their travelling group, the best idea is to pay for seats together.
There's no guarantee that another passenger will agree to swap and they might even be angered by the request.
Source: Read Full Article