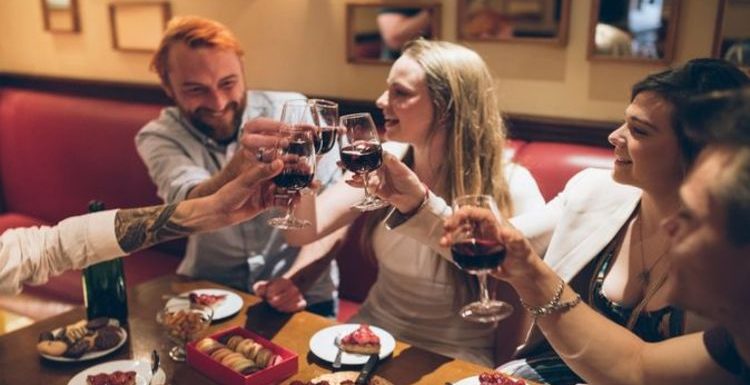 Grant Shapps warns travellers to hold off on booking travel tests
We use your sign-up to provide content in ways you've consented to and to improve our understanding of you. This may include adverts from us and 3rd parties based on our understanding. You can unsubscribe at any time. More info
While several countries require residents and tourists to have the pass, rules can differ in each nation. Health passports were first introduced in Israel, although many European countries have followed its lead.
Some citizens have protested about the introduction of the pass, as they do not wish to be vaccinated.
Others have said it impacts upon their freedom as a citizen as unvaccinated people will not be able to enter indoor venues.
Despite complaints, others have welcomed the passes as a way to keep the public safe from Covid and get back to normal life.
France
President Macron issued a decree that everyone must have a health passport in France to enter indoor venues for more than 50 people.
Fully-vaccinated people can qualify for the pass as well as those who have proof of recent recovery from Covid.
People with negative PCR or antigen texts from the last 72 hours can also qualify for a health passport.
The Covid-19 pass has been called "a success" by the Government despite protests from some French people.
Children over the age of 12 will also need a health passport to enter indoor venues and unvaccinated British tourists must test every 72 hours to go inside if they visit France.
Greece
The Greek Covid pass app has been designed to keep customers safe from the virus and is required to enter bars and restaurants.
Fully vaccinated people, those who have recently recovered from Covid or people with negative PCR or antigen tests can qualify for the pass.
The app can be downloaded for free online and helps to demonstrate a person's green safe status.
Italy
A Covid green pass is required for all indoor public venues in Italy. This includes swimming pools, museums and theatres.
A person must have at least one dose of a Covid vaccine, have recently recovered or have a negative test from less than 48 hours before.
Portugal
Latest rules state that a person must have a negative test or proof of vaccination to enter tourist accommodation, gyms and large events.
Restaurants require proof of vaccination, or a negative test on Friday evenings after 7pm. Children under 12 are exempt.
Spain
Spain hasn't introduced a universal green pass yet, but individual venues and regions may have their own rules.
The Canary Islands requires people living there to prove they are vaccinated, have recovered or have a negative test to enter indoor venues.
Curfews and face mask rules are in place in some areas in Spain and tourists are advised to check the regulations in their destination.
Other European countries with some form of health passport include Austria, Belgium, Cyprus, Germany, Hungary, Latvia, Luxembourg, Netherlands, Ireland and Slovenia.
UK tourists are advised to check the restrictions on the UK Government website before travelling.
Some tourists in The Netherlands were recently "stuck outside" as they did not realise they would need a health passport to go inside.
Source: Read Full Article