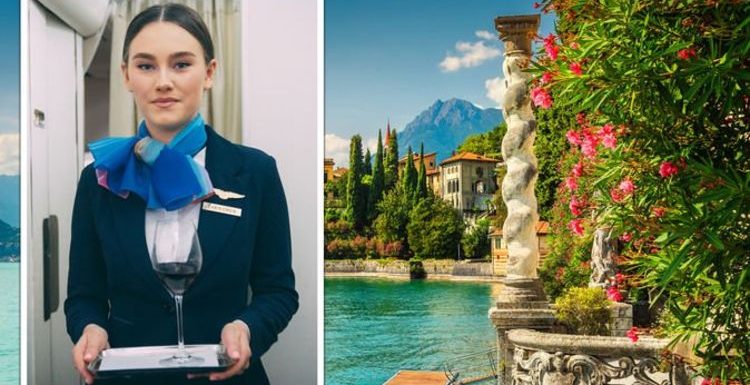 Virgin Atlantic cabin crew expert details onboard medical services
We use your sign-up to provide content in ways you've consented to and to improve our understanding of you. This may include adverts from us and 3rd parties based on our understanding. You can unsubscribe at any time. More info
Going on holidays is something most people look forward to all year. And most only think of the fun and relaxation they will enjoy once at their destinations.
A holiday is one of the joys of life, but what if something goes wrong?
While it may not be fun to think about, medical emergencies do happen, even on holidays.
If a medical emergency happens while in the air, flight attendants are trained to help passengers.
One flight attendant on Reddit, however, gave an insight on what cabin crew members are supposed to do.
User Maser_x said: "If you start dying and we're doing CPR we absolutely have to leave you on the ground and strap in once the landing gear comes down for our own safety."
Holidaymakers may not want to know, but the crew will look after themselves first.
There were a possibility cabin crew would still attend to a "dying" passenger, however.
They continued: "Many crew have chosen to ignore commands to be seated and continue the CPR though, so be nice to your flight attendant!
"They might be more willing to risk injury giving you CPR that way."
It shouldn't be needed to remind holidaymakers to be nice to cabin crew.
But irritated travellers may want to take heed and check their attitude.
Their lives may depend on it.
One of the reasons travellers may be cross when getting on a flight are delays.
Flight attendant writingd3sk explained cabin crew had nothing to do with delays.
In fact, most of the crew will be as annoyed as passengers.
They said: "We hate delays as much or more than you do.
"Most US airlines don't pay employees any more for delays (unless they're really bad), and I've already been in this tin can for 10 hours."
While they were speaking for US airlines, most flight attendants all over the world are paid based on their flight hours.
Which means they don't get paid when on the ground, even if there are delays.
They continued: "If we have a weather delay and you're yelling at me, you're an idiot.
"If we have a mechanical delay and you're yelling at me . . . you got a death wish?
"I don't want to be on a plane with broken parts that hasn't been thoroughly checked and neither do you."
They also went on to explain that "a shitload of things can be broken and the plane will still be perfectly safe to fly".
However, "there's still tests and paperwork that have to be done for any maintenance issue, and that takes time".
Source: Read Full Article