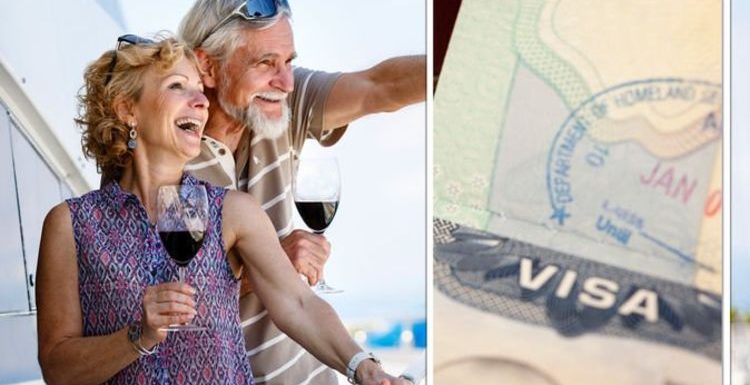 British expats discuss shop opening times in France
We use your sign-up to provide content in ways you've consented to and to improve our understanding of you. This may include adverts from us and 3rd parties based on our understanding. You can unsubscribe at any time. More info
Have you ever thought about packing up in Blighty and starting a new life in the sun? About 400,000 Britons take the plunge every year and move to a different country. What are the most popular destinations for British expats?
When packing up your life and belongings to move to an entirely new country, there are many things you might consider.
Most people would recommend visiting a country first, to decide whether it suits you and your lifestyle.
Next there's work, visas and admin to consider; all of which can be made more complicated if you don't speak the language.
Finally, you might be hoping to find somewhere you're likely to meet a community of fellow Britons, who might be able to show you around and guide you through the immigration process.
So, what are the top 10 destinations around the world for British people to migrate to?
According to data from the United Nations 2019 report on world migration, these are the 10 most popular spots for British expats.
1 – Australia
In the top spot is a country that shares many cultural links with the UK, apart from it's got loads of sandy beaches and the temperature is currently a balmy 22C.
It's easy to see the appeal of Australia for Britons looking for a life in the sun, while still having their home comforts.
There are more than one million British expats living in Australia.
So, if you're happy to swap your Marmite for Vegemite, you could be saying G'Day to the Aussies.
2 – The USA
Another 'special friend' of the UK, three quarters of a million Britons have relocated stateside to find out whether everything really is bigger in America.
Thanks to a shared language, the USA can be easier for Britons to navigate.
Well, as long as you can loosen the British stiff upper lip, and embrace outgoing Americans.
3 – Canada
Just north of the USA, Canada is the second largest country in the world and the third most popular amongst British expats.
Half a million Britons live in Canada, wowed by the natural scenery, maple syrup and bustling cities.
4 – Spain
The first country on the list where English isn't the official language, Spain is a popular spot for British expats who fall head over heels for the Spanish way of life.
With gorgeous food, beautiful beaches and glorious weather, you can see why 300,000 Britons call Spain home.
DON'T MISS:
'Horrendous' British woman detained in Spain [UPDATE]
Costa Blanca could bring in Christmas restrictions [INSIGHT]
British expat life in Lisbon – 'warm and friendly' [TIPS]
5 – Ireland
One of the closest countries to relocate to, Ireland is just a short flight, ferry or drive from the UK mainland.
Although travelling from the UK to Ireland may not be dramatic, the landscape of the Emerald Isle certainly is.
Almost 300,000 British expats currently reside in Ireland.
6 – New Zealand
New Zealand may be further down the list than bold and busy Australia, but this calm and understated island has much to offer.
Around 270,000 Britons have chosen a Kiwi way of life, lured by impressive landscapes and a serene way of life.
7 – France
Almost 200,000 British expats have hopped across the pond to live in the country famous for cheese, wine and cafe culture.
Thanks to the Eurostar, you can travel from London to Paris in just two and a half hours: if you need to nip home for anything, your croissant may still be warm by the time you alight at St. Pancras.
8 – South Africa
If you're a fan of wine, stunning landscapes and warm weather, South Africa may be for you.
More than 130,000 British expats have made South Africa their permanent home.
9 – Germany
Close to 100,000 Britons reside in Germany thanks to lucrative job opportunities and thriving cities.
With British expats famous for their love of beer, the selection of world-renowned pints might be an attractive prospect for any Briton considering a move to Germany.
10 – Italy
Italian culture is revered all over the world: whether it's food, fashion, coffee or art, the Italians know what they're talking about.
One of British holidaymakers' favourite destinations, more than 60,000 British expats have decided holidays just aren't enough time in this magical country, and have chosen to set up home in Italy.
Source: Read Full Article