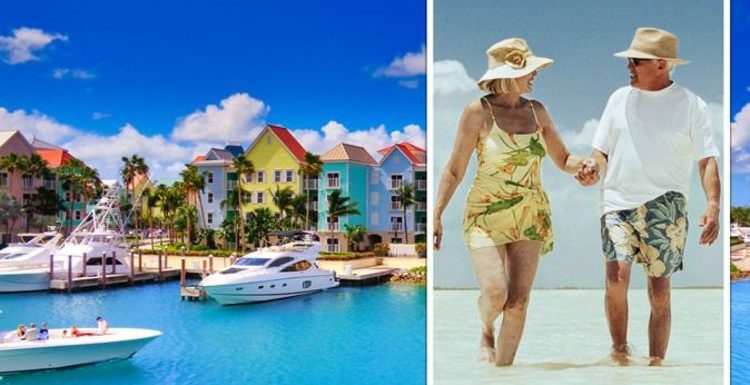 Prince Charles was 'deliberately' sent to Bahamas says expert
We use your sign-up to provide content in ways you've consented to and to improve our understanding of you. This may include adverts from us and 3rd parties based on our understanding. You can unsubscribe at any time. More info
British expats all over the world are adapting to life in widely different countries. Moving to a Caribbean island is mostly the dream, said Catherine from Northern Ireland, but it's not easy to find "a decent Guinness".
Living in the Bahamas for eight years, Catherine moved to the country for a job.
She said: "I arrived in The Bahamas on a bright January morning, jetlagged, disoriented and alone. Although that day was also the day I met my husband for the first time, so I wasn't alone for long!"
The Bahamas was not the first place Catherine moved to but "it was the farthest I'd been from home and every move is tough".
Her first move was South Africa after graduation, and she said "the two countries have a lot of the same issues so I avoided the worst of the culture shock".
Catherine loved her life in the Bahamas, with the Caribbean islands having "the best waters on earth".
"I'd recommend anything that involves hitting the water – diving, sailing, boating, kite-surfing, snorkelling, swimming with sharks and stingrays."
She was also a fan of the sunshine and the "relaxed pace of life on the island, being five minutes from the beach and the beautiful views".
The weather in particular was a far cry from her Northern Ireland home, with the Bahamas enjoying 300 days of sun a year.
The Bahamas sounded like a dream, but Catherine also found the islands quite expensive.
She said: "One of the perils of living on a small island is the reliance on imports, and unfortunately there are duties and taxes that go with that."
Living in such a sunny place all the time also brought with it its own set of problems.
"It's easy to complain about the heat, the bugs, the claustrophobia of being on a small island, but don't forget why you moved here."
While "Government bureaucracy can drive even the most serene people insane" on the islands, she was "just so grateful to be here" and thought expats should lower their expectations when moving to a new country.
"If you're moving to a small island, you have to expect things to move at a slower pace."
On her blog, Catherine also spoke of "the unique struggle of never being able to find a decent Guinness".
The struggle, however, wasn't shared by locals.
On Twitter, Vanessa wrote: "The Bahamas loves Guinness!"
Peter Kennedy, meanwhile, said his first stout was "a Guinness in the Bahamas".
Joe the butcher said: "They drink mostly Guinness down in the Bahamas. That's how I got turned on to it. Nothing light."
But while the islands were in love with Guinness, not everyone was a fan.
Romeo said: "I grew up in the Bahamas with Guinness it's so frickin bitter. I guess we should have put ice cream in it."
Source: Read Full Article