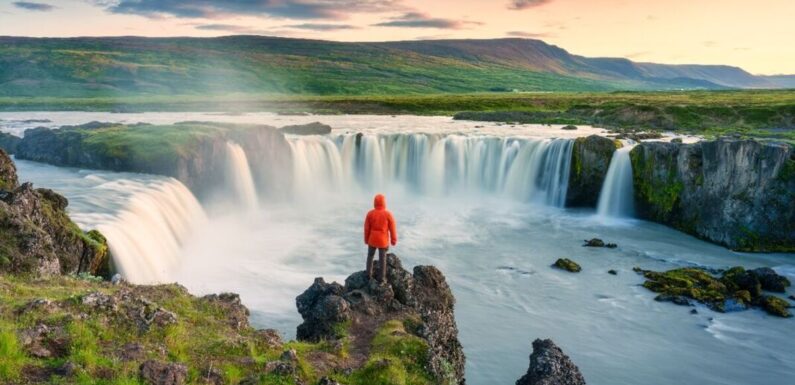 Safety is a primary consideration for many British tourists. Europe's safest country has a low crime rate and "beautiful" natural scenery.
Iceland topped the last Global Peace Index ranking. The Nordic country has a low crime rate, and minimal corruption and it's one of the world's safest places to travel as a woman.
Iceland's violent crime rates are among the lowest in the world with one of Europe's lowest murder rates.
The Nordic island also rates highly on LGBTQ+ and gender equality. However, there's always room for improvement and the country's prime minister recently joined a strike for equal pay.
Katrin Jakobsdottir joined around 100,000 women and non-binary people who took part in the all-day strike for equal pay and an end to gender-based violence.
READ MORE The world's least touristy country is a 'green jewel'
Iceland is also rated one of the world's happiest countries coming third in the most recent ranking, just behind Finland and Denmark. The country's natural attractions are some of its top tourist draws.
Seljalandsfoss, an incredible 200 feet high waterfall, is Iceland's highest rated attraction on Tripadvisor. 'Rockobello' wrote on the review platform: "Beautiful, super high waterfall and you get to go behind it."
'Mrrickcody' wrote: "Great waterfall but popular. If you go at sunset, there will likely be fewer people and the view of the setting sun on the waterfall is amazing."
Don't miss…
Spanish destination is top of Europe's winter holiday list[INSPIRATION]
Cruise ships to be charged new tax in Scotland[LATEST]
British expats 'drawn to vibrant region of France'[EXPATS]
Advert-free experience without interruptions.
Rocket-fast speedy loading pages.
Exclusive & Unlimited access to all our content.
While Iceland's low crime rate means it deserves its place at the top of the World Peace Index, it's not without dangers. Driving can be dangerous in Iceland due to extreme weather conditions.
It's very important to stick to marked roads and footpaths as venturing off piste could be dangerous. While Reynisfjara black beach is a top attraction, the water is extremely rough and tourists should follow signs and not get too close to the sea.
Looking to visit Iceland? Tourists keen to visit the 'Land of Fire and Ice' might want to get their skates on as Iceland is planning to introduce a tourist tax.
Europe's safest countries (Global Peace Index)
Iceland
Denmark
Ireland
Austria
Portugal
Slovenia
Switzerland
Source: Read Full Article