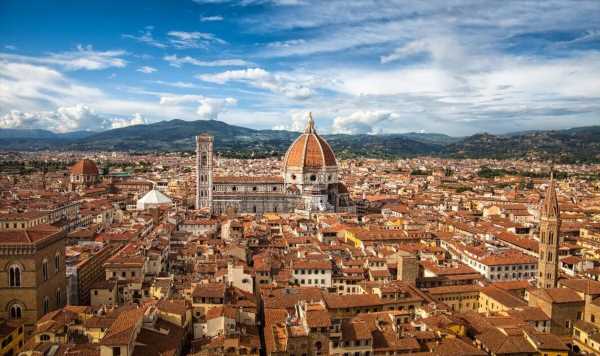 Looking for a pretty autumn escape? One of Europe's most walkable cities is a top holiday destination in Italy, according to new research.
According to the expert team at Preply, Florence is one of the continent's most walkable cities with the majority of top attractions all within easy walking distance.
The capital of Italy's glorious Tuscany region, Florence is one of Italy's leading holiday destinations and home to some of the country's most iconic landmarks.
It's so pretty, the entire historic centre of the city is a designated UNESCO site and the incredible Duomo di Firenze took a whopping 140 years to build.
The ideal spot to explore on foot, Florence was actually the first city in Europe to pave all its streets, back in 1339. So what is there to see in Florence?
READ MORE Britain's best seaside destination for autumn sun has 'beautiful beaches'
Florence's top-rated attraction on Tripadvisor is Piazzale Michelangelo, a 19th century piazza with incredible panoramic views of the city's historic centre.
Tripadvisor user 'CanadianMomma' said: "Fantastic views! We were there in the middle of the afternoon and it was not crowded."
'Ken T' wrote: "A very nice view over Florence. The square is just for people, it is large and at the end you overlook the beautiful city of Florence. So romantic it takes your breath away."
Don't miss…
Cruise guest explains how to choose the right cabin[CRUISE]
Europe's cheapest city break unveiled[CHEAP]
The most beautiful British seaside town to visit in autumn named[STAYCATION]
We use your sign-up to provide content in ways you've consented to and to improve our understanding of you. This may include adverts from us and 3rd parties based on our understanding. You can unsubscribe at any time. More info
No visit to Florence is complete without exploring the Piazza del Duomo or admiring Michelangelo's masterpiece, David.
Most of the city centre is closed off to cars, which makes it easy to wander Florence on foot and take detours down intriguing side streets.
Visit Florence has three walkable itineraries which explore the city's main attractions and some of its more hidden gems.
After a bracing walk, check out some of the city's Tuscan delicacies, including pappardelle al cinghiale, ribbon pasta with wild boar. Vegetarians could opt for tagliatelle funghi, which is usually flavoured with truffle.
Looking to explore Spain instead? The country is home to Europe's most walkable city and the weather's usually good in autumn too.
In the UK, Oxford was named the country's most walkable city but check out which other hotspots made the top 10.
Source: Read Full Article