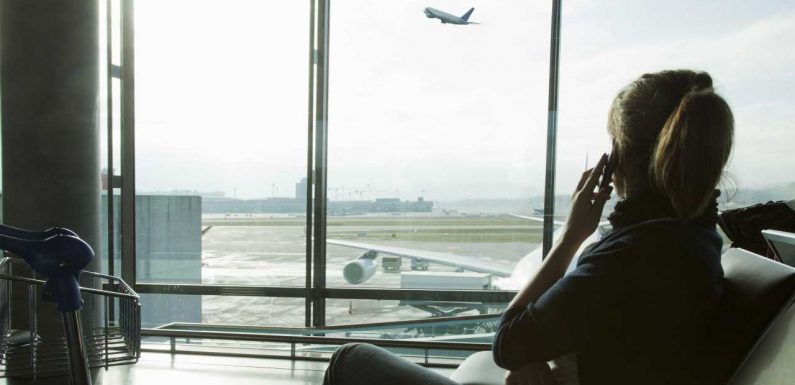 Load Error
A common question we get is about what to do if you misspell your name on an airline ticket. Getting your name right seems like one of the easiest aspects of booking a flight, but it happens to the best of us.
Generally speaking, most airlines allow you to make ticket name corrections. So, if you made a typo when entering your name, there's no need to worry. However, if you want to give your ticket to a completely different person, that's an entirely different story.
Today, we're going to focus on the former. Here's what to do if you accidentally misspelled your name on a ticket and still intend to be the one traveling.
For more TPG news delivered each morning to your inbox, sign up for our daily newsletter.
Airline ticket name corrections
For the most part, you shouldn't have trouble making minor name corrections. However, you'll want to act as soon as you notice the error. If you notice the mistake within 24 hours of booking and the ticket price hasn't changed, the easiest option would be to cancel your ticket for a refund and rebook. Otherwise, you'll need to get in touch with the airline or whoever you booked through.
In most cases, you'll need to reach out over the phone, though some airlines may be able to help through social media or live chat via their mobile apps. A select few airlines, such as Southwest, even allow you to fix misspelled names directly on their site.
Related: How to quickly reach an airline customer service agent
Most major U.S. airlines allow you to make minor changes like correcting typos, changing a name from the nickname and correcting inverted first and last names for free. This even includes some ultra-low-cost carriers like Spirit. Although middle names generally don't matter much, airlines will also let you delete or add an initial or middle name. You just can't make changes to the date of birth and gender in conjunction with a name correction. The point is that you must still be the one traveling.
Related: Using the wrong name cost me $500 — reader mistake story
Although most airline tickets now come with "free changes," this generally doesn't include name changes. The value of the ticket must be used by the originally ticketed passenger, so you can't simply give your ticket away to a family member or friend.
If you're still the one traveling but need to make a more substantial name change — because you got recently married, for instance — then you should still be fine, though you may need to provide some documentation at the airport. For more on this subject, see our guide on updating travel documents after a name change.
Finally, even if you're making a minor correction, you should still be aware of some other restrictions. For instance, airlines generally only allow you to make one name correction — anything more and it will be considered a name change. Although typically still possible, name corrections are a bit more complicated when there are multiple carriers involved. Also, some itineraries might not allow name changes altogether — for instance, Delta can't make name changes or name corrections for travel between the U.S. and China.
Related: How to book travel during a name change
How to avoid typos on bookings
As you can see, there's no panic if you misspell your name on an airline ticket. That said, there's an easy way to avoid typos altogether.
Make sure all of your frequent flyer accounts are up to date with the correct spelling of your name. Then whenever you make a new booking while signed in to your account, all of your personal information, including your name, will automatically populate. Many frequent flyer programs also let you store the information of companions you frequently travel with.
Bottom line
Airlines are generally understanding when it comes to correcting misspelling or legal name changes on tickets. However, you'll want to fix the issue sooner rather than later. Although some people have successfully flown on tickets with a slightly different first name — i.e., Benji versus Benjamin — it's not guaranteed to work and could cause issues with getting your TSA PreCheck status and claiming miles for the flight.
It's also important to remember that name corrections are very different from name changes. Whether or not a ticket is changeable, it's always non-transferable, so you can't simply give your ticket to someone else.
Featured photo by Buena Vista Images/Getty Images.
SPONSORED: With states reopening, enjoying a meal from a restaurant no longer just means curbside pickup.
And when you do spend on dining, you should use a credit card that will maximize your rewards and potentially even score special discounts. Thanks to temporary card bonuses and changes due to coronavirus, you may even be able to score a meal at your favorite restaurant for free. 
These are the best credit cards for dining out, taking out, and ordering in to maximize every meal purchase.
—
Editorial Disclaimer: Opinions expressed here are the author's alone, not those of any bank, credit card issuer, airlines or hotel chain, and have not been reviewed, approved or otherwise endorsed by any of these entities.
Source: Read Full Article