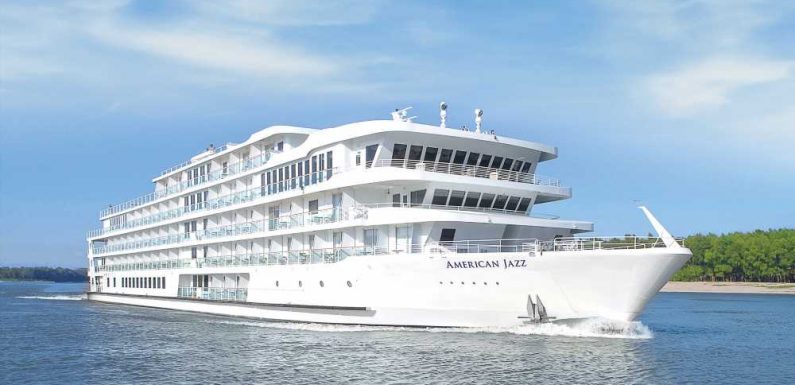 The American Jazz river cruise ship got stuck on a sandbar in Kentucky's Lake Barkley on July 7, and operator American Cruise Lines said Friday that the effort to free the ship was taking longer than expected.
American Cruise Lines said it was working with the Coast Guard on Friday morning to disembark guests via tender and transport them to Nashville for regularly scheduled shore excursions.
The American Jazz was on an eight-day cruise from Memphis to Nashville. American Cruise Line said the ship was not damaged and that the incident resulted in no pollution to Lake Barkley.
In a statement, American Cruise Lines said it has been operating in Lake Barkley for nearly 10 years.
"While we regret this incident, we look forward to continuing to visit and explore the wonderful ports and communities along the Cumberland River with our small riverboats," said the company.
American Cruise Lines took delivery of the 190-passenger American Jazz last year. The vessel is in the company's class of modern riverboats.
Source: Read Full Article