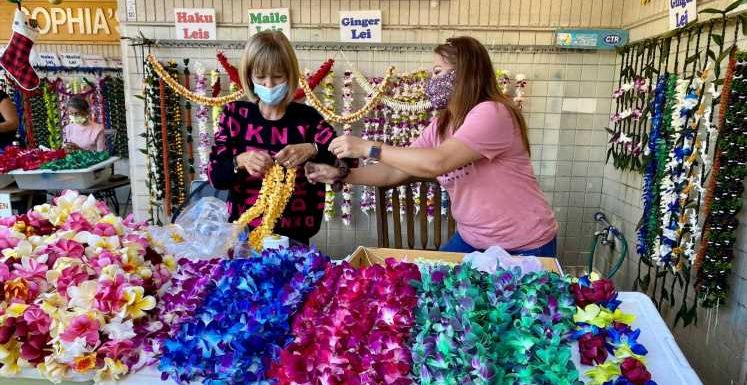 HONOLULU — Summer Campos and her husband, Carlos, braced themselves before going through their ledger. Lei shops like theirs in Hawaii's capital are being pummeled by the pandemic, which has essentially put tourism and major life-event celebrations, the linchpins of Hawaii's lei industry, on hiatus. 
So they were puzzled to realize they sold more flower garlands and arrangements between last July and September than they did during the same period in 2019. 
The pleasant surprise was short-lived once they realized the brief period of strong sales could be attributed to the same cause as the devastating business losses they've suffered overall since March. 
Close to 40% of Hawaii's COVID 19-related deaths as of mid-January — 117 — occurred between July and September, according to an analysis of New York Times data. The U.S. as a whole suffered nearly 80,000 fatalities during the same time period. The number of memorials skyrocketed, as did, it seems, the number of families ordering lei. 
"We became overnight grief counselors," Summer Campos said, echoing her counterparts at other lei shops. They spent hours on the phone with people both in Hawaii and on the mainland seeking to commemorate their loved ones with traditional Hawaiian garlands and arrangements.  
Source: Read Full Article