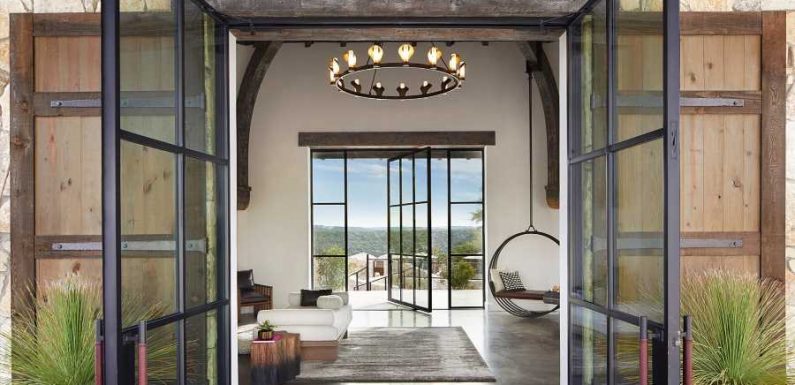 Thinking about relocating somewhere new? The Miraval Austin's latest deal is here to entice you to choose Austin, Texas, as your new home. 
As the hotel explained in a statement, several tech giants, including Tesla and Oracle, announced plans to move their operations to Austin. According to the Austin Chamber of Commerce, 39 companies relocated to Silicon Hills (Texas' answer to california's Silicone Valley) in 2020, bringing thousands of employees with them. 
But, if you're not quite sure the city is right for you, Miraval Austin, a wellness resort, has launched a new deal that allows guests to "test drive" what it's like to live in the city for a full month. 
As part of the month-long stay, guests will have access to the resort's 220 acres of pristine grounds to explore, including hiking trails, challenge courses, and boating on the water. Guests will also receive a complimentary Signature Relaxation Massage, which combines Swedish massage techniques with revitalizing aromatherapies, along with $175 nightly resort credits to use toward spa services, wellbeing sessions, equine activities, and culinary experiences. Guests with the extended stay offer will also receive complimentary shuttle airport transfers to and from Austin-Bergstrom International Airport.
"Austin is one of the country's hottest destinations right now, and so many people are curious about moving here. That's why we're launching this offer because Miraval has been a place for reflection since its inception," Anthony Duggan, general manager of Miraval Austin, shared with Travel + Leisure. "Miraval's wellness programming, such as guided meditations, equine programming and spiritual counseling, is designed to promote introspection and inner calm, which is exactly what someone needs before moving forward with such a big life decision. From there, we hope our guests can feel inspired and empowered to make the best choice for themselves."
With the stay, the hotel also encourages its long-term guests to get out and explore the rest of what Austin has to offer, so they can see if this is a place they'd like to call their forever home. Check out the hotel's website for more information and to book your 30-day stay now.
Stacey Leasca is a journalist, photographer, and media professor. Send tips and follow her on Instagram now.  
Source: Read Full Article