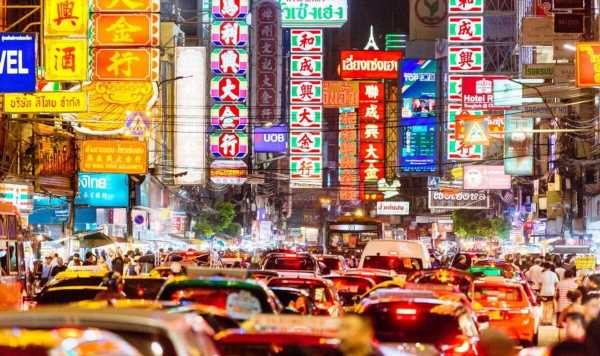 Since the pandemic, more Britons than ever have had the opportunity to work from home. Digital nomads are able to work from another country and save money in the process. But where's the cheapest destination for British expats?
Cheapest cities for British expats (Solopress)
Bangkok, Thailand
Istanbul, Turkey
Budapest, Hungary
Seoul, South Korea
Osaka, Japan
Prague, Czechia
Tokyo, Japan
Hong Kong, Hong Kong
Madrid, Spain
Abu Dhabi, UAE
Bangkok, Thailand's capital city, was named the cheapest city in the world for British digital nomads.
According to research from Solopress, the average cost of living per month is just £515.70 with an average Airbnb costing just £1,176 for a month's stay.
The total cost of living is just £1,691 for a digital nomad, making it a cheap option for Britons looking to work from overseas.
Bangkok is a buzzing metropolis with a huge street food scene and plenty of top tourist attractions.
Don't miss…
Spain's sunniest destination for spring is 'lovely' – full list[SPAIN]
Cruise passenger says they will never 'cruise again'[CRUISE]
Mysterious island that inspired Agatha Christie goes on sale for £15million[ISLAND]
The Chatuchak Weekend Market is the city's top-rated activity on Tripadvisor with one tourist describing it as a "giant, never-ending carnival".
A tourist 'Youngtak' wrote on Tripadvisor: "A fun and unique shopping experience. The market is full of friendly locals, art galleries, pet shops and live entertainment."
Expats will also want to see the Reclining Buddha at Wat Phra Chetuphon, the largest Buddha in Thailand.
Bangkok is also ideally positioned for weekend escapes to Thailand's gorgeous islands and beaches.
Istanbul in Turkey was ranked the second cheapest destination for British expats looking to work as digital nomads.
The Turkish city has some of the country's best food and expats won't have to spend much to eat well.
The research found the average cost of living in the city was just £443.60 while an Airbnb apartment was slightly more expensive than in Bangkok at £1,584 per month.
Britons will benefit from a far milder climate than in the UK with highs above 15 degrees even in November.
Budapest was the third cheapest option for British expats with the total cost of living per month coming in at under £2,500.
Expats will be able to unwind at the city's renowned baths and enjoy the nightlife of the ruin bars.
Several Asian cities were featured on the list, including Seoul, Osaka, Tokyo and Hong Kong.
Madrid was Spain's highest scoring entry while Abu Dhabi was the only Middle Eastern city to make the list.
Source: Read Full Article