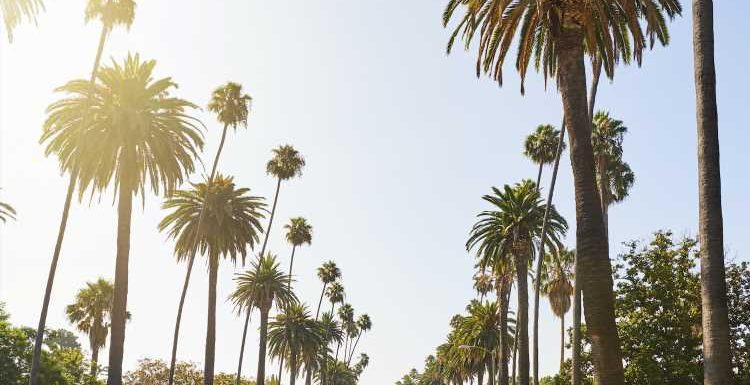 © Photo by Shutterstock
California Aims to Fully Reopen by June 15


Photo by Shutterstock Will California really be able to return to some semblance of prepandemic life come June?
California Governor Gavin Newsom is hopeful that if the state continues on its current path of getting residents vaccinated for COVID-19, California can fully reopen on June 15 and do away with its pandemic-era color-coded tier system for establishing which businesses can be open and under what conditions. 
During an April 6 press briefing, Newsom stated that more than 20 million vaccines have been administered in a state with a population of approximately 40 million. 
"It is time to turn the page on our tier system and begin looking to fully reopen California's economy," Newsom said at the press briefing. "We can now begin planning for our lives postpandemic."
The June 15 goal is contingent on ongoing progress with vaccines, coronavirus cases, hospitalizations, and death rates, the state's public health officials noted. Newsom reminded residents to remain vigilant and continue wearing masks. The statewide mask mandate will remain in effect and does not currently have an end date.
On January 25, Newsom announced the end of a regional stay-home order that had been in effect throughout most of the state since December. Since then, California has reverted back to its color-coded tier system for COVID-19-related rules and regulations.
As of April 6, roughly half of the counties within California were in the second-most restrictive red tier, which indicates "substantial" risk, and roughly half were in the even less restrictive orange tier, which indicates "moderate" risk. While in the red or orange tier, restaurants can open for indoor and outdoor dining. Wineries and breweries can be open with outdoor seating in counties in the red tier and indoor when in the orange tier.
Being in the red or orange tier allows indoor museums, movie theaters, zoos, and aquariums to reopen with capacity controls. Malls and retail stores can also remain open at reduced capacity.
As of April 1, counties in the red tier are able to host outdoor live sporting and music events with limited capacity, advance reservations, and only for California residents.
Are Disneyland, Legoland, and other theme parks open?
After being closed since March 14, 2020, the Disneyland and Disney California Adventure theme parks last month announced that both parks will finally reopen on April 30, 2021. 
The Disneyland parks will only be open to California residents for the foreseeable future and will be allowed to operate at 15 to 25 percent capacity, depending on whether Orange County is in the red or orange tier. As counties move into less restrictive tiers, the capacity limits will increase but the parks will still only be available to in-state visitors. It has not yet been announced whether the June 15 reopening date would allow Disneyland and other theme parks to open to out-of-state visitors.
Universal Studios Hollywood will reopen on April 16 (tickets go on sale April 8) and Universal CityWalk shopping and dining area have remained open with public health measures in place. 
The Legoland California Resort in Carlsbad will open partially on April 1 (select rides will be available) and will fully reopen on April 15, including all rides and attractions, the water park, aquarium, and both Legoland hotels.
Are hotels in California open?
Yes. Under the guidelines for the red and orange tiers, all hotels and lodgings in California can welcome guests with health and safety protocols in place and some modifications—indoor fitness centers can only be open at reduced capacity, for instance. Indoor spas and personal care and wellness services are allowed to be open with health measures in place.
Campgrounds, including those within state and national parks, are open as well.
Are there any restrictions on travel to and within California?
On January 6, the California Department of Public Health issued a travel advisory recommending that Californians avoid nonessential travel anywhere beyond 120 miles of their home. On April 1, the advisory was updated and the 120-mile limit was lifted. But the state is still asking Californians to avoid nonessential travel outside of the state.
As for international visitors, per U.S. government restrictions, foreign nationals who have been in China, Iran, South Africa, the European Schengen area, Brazil, the United Kingdom, or Ireland in the previous 14 days will be denied entry into California. U.S. citizens and permanent residents are exempt.
As of January 26, a new nationwide order mandated by the U.S. Centers for Disease Control and Prevention (CDC) requires international arrivals to provide documentation of negative COVID-19 test results procured within three days of their departure to the United States. 
There are currently no additional restrictions on travel to California from within the United States, and all of the state's major airports, including Los Angeles International Airport and San Francisco International Airport, remain open with flights operating.
An evolving situation
Visit California, the state's tourism marketing organization, has compiled a comprehensive list of links to all of the state's city and county travel sites, which offer travelers resources for navigating what is and isn't open in California.
This story was originally published on June 9, 2020, and was updated on April 6, 2021, to include current information.
>> Next: Hawaii Issues New Rules for Travelers—Here's What You Need to Know
Source: Read Full Article