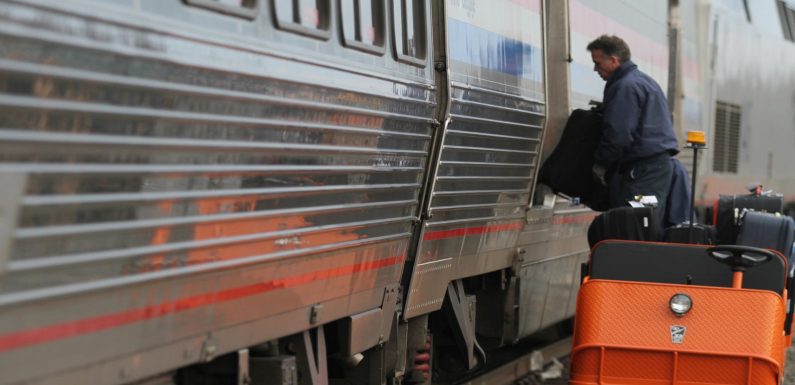 How about a train ride from Nashville, Tennessee, to Atlanta, Phoenix to Southern California, or Louisville, Kentucky, to Indianapolis?
Amtrak late Wednesday released a proposed map of new and expanded service if it can land the $80 billion President Joe Biden proposed for the rail service as part of his American Jobs Plan, a massive $2 trillion plan to rebuild the nation's aging infrastructure.
Amtrak's vision calls for bringing new intercity rail service to up to 160 previously unserved communities over the next 15 years, including 30 potential new routes and enhanced services with more daily trips on existing routes.
New service is identified for major cities that currently have no Amtrak service such as Las Vegas, Nashville, Columbus, Ohio, and Phoenix. The cost for each of the projects is unclear.
Amtrak has long been beleaguered by financial woes and desperately needed upgrades, making the quasi-public corporation unable to expand and improve service and causing it to become a regular target of criticism for slow and unreliable service.
A significant portion of funds in Biden's plan would cover a backlog of repairs along Amtrak's heavily used service in the Northeast, where its hub is in Penn Station in Manhattan, the largest transit center in the nation and runs from all points North, South, East and West. 
Economic impact: Biden's $2 trillion infrastructure plan would lift economy but higher taxes may hamper growth until projects roll out
Source: Read Full Article