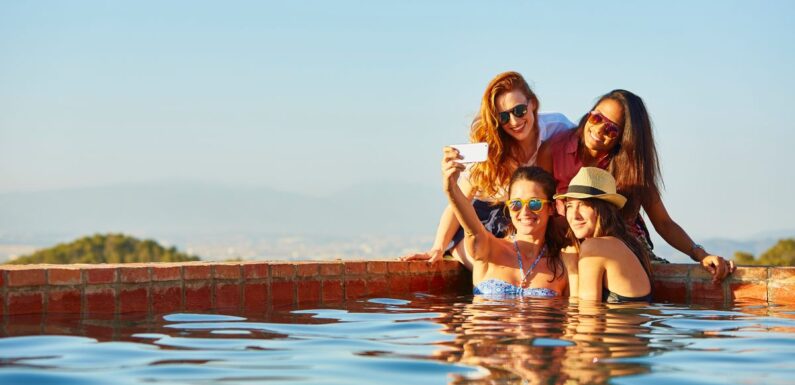 Travel experts have warned holidaymakers to try and aim for the 'Goldilocks window' when booking flights, if they want to get some of the best deals.
When it comes to travel hacks, there are plenty of ways to find holiday deals – but travel pros have explained that when it comes to cheap flights, when you book can determine if you get the best deals.
The team at MoneyTransfers.com looked at a series of travel studies including Expedia's 2023 Travel Trends report, which found that the best time to book international flights is four months in advance, as it could save you an average of 13%. Meanwhile for domestic flights you'll want to aim for two months in advance.
READ MORE: Europe's 'cheapest city for beer' is hidden gem with 89p pints and flights from £13
READ MORE: Mums bag £48 Ryanair flights to Ibiza for night out and get back for the school run
This has been dubbed the 'Goldilocks Window' as it's neither too early nor too late. However, when it comes to the big discounts and flash sales, then January is the golden time to aim for.
That's because the January sales tend to be when airlines slash prices on fares – for example, Virgin Atlantic and British Airways often have deals on their US routes, while easyJet and Ryanair offer up plenty of deals for European hotspots including Spain, Italy and France.
And despite the travel myth that Tuesdays can be the best day to book flights, this isn't always the case according to the MoneyTransfers team. They explain: "The reality is that airline pricing is constantly changing, with many airlines tweaking their prices by the hour to undercut competitors, and in the vast majority of cases you're just as likely to find cheap flights at 10am on a Monday as you are at the weekend."
Of course for parents, being tied to the school holiday dates can limit the deals you can use, especially as some of the biggest savings can often fall outside of the peak seasons. However that doesn't mean there aren't ways you can keep the costs down.
TravelSupermarket's data experts have been looking into ways consumers can save money on last-minute trips this year, and the answer is quite simple: explore all realistic airport options. That's because travelling from an airport that's not necessarily the closest to your home but still convenient could actually play in your favour.
Some areas go on holiday a week before the county next door – and they're better off driving over to the airport in the region where kids are still at school as flights from that hub are likely to be cheaper. So, if you usually fly from Manchester then it could be worth checking the term times of Leeds Bradford or even Newcastle to snag a deal.
According to the pros, this loophole could actually help families save up to £400 on holidays!
Have you got a great travel hack you want to share? Email us at [email protected]
Source: Read Full Article