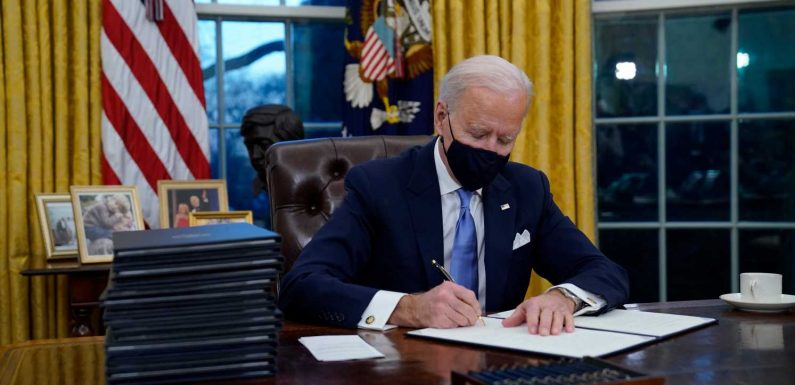 President Joe Biden on Monday is expected to reinstate COVID-19 travel restrictions to combat COVID-19 infections, a White House official who was not authorized to speak ahead of the official announcement confirmed to USA TODAY on Sunday.
The restrictions, which were in place for most of 2020, apply to non-U.S. citizens who have been in Brazil, Ireland, the United Kingdom, and much of Europe. Then-President Donald Trump rescinded the restrictions days before the end of his term.
"With the pandemic worsening, and more contagious variants emerging around the world, this is not the time to be lifting restrictions on international travel," the now-White House Press Secretary Jen Psaki said on Twitter last Monday.
"On the advice of our medical team, the Administration does not intend to lift these restrictions on (Jan.) 26. In fact, we plan to strengthen public health measures around international travel in order to further mitigate the spread of COVID-19," Psaki added.
Source: Read Full Article