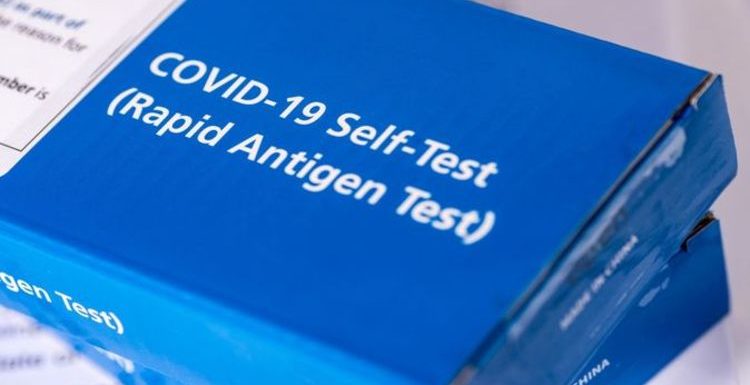 Grant Shapps announces 47 countries removed from red list
We use your sign-up to provide content in ways you've consented to and to improve our understanding of you. This may include adverts from us and 3rd parties based on our understanding. You can unsubscribe at any time. More info
There had been fears that travellers would have to be filmed or supervised taking their lateral flow tests. This would have made the price of the tests far more expensive for British tourists.
On October 7, the UK Government significantly cut the number of countries on the travel red list, removing 47 from the stricter rules.
Countries removed from the red list included South Africa, Mexico, Brazil while only seven nations remain on the list.
The Government also changed entry rules for travellers from 37 countries who will now face the same entry regulations as fully-vaccinated British citizens.
Grant Shapps tweeted: "UPDATE: From Monday (October 11) I'll be cutting 47 destinations from our red list – including South Africa, with just seven countries and territories remaining – all others will be included in the 'rest of world' category.
"I'm also making changes so travellers visiting England have fewer entry requirements, by recognising those with fully-vax status from 37 new countries and territories including India, Turkey and Ghana, treating them the same as UK fully vax passengers.
"The measures announced today mark the next step as we continue to open up travel and provide stability for passengers and industry while remaining on track to keep travel open for good."
Although the Government announced on September 17 that PCR tests would be replaced with lateral flow tests by the end of October, Shapps did not provide an exact date in his latest update.
Government travel advice said: "From late October, eligible fully vaccinated passengers including under 18s returning from a rest of world country will have the option to replace their day two test with a cheaper lateral flow test, followed by a free PCR test if positive, reducing the cost of tests on arrival into England."
Sajid Javid, Health Secretary, said: "Our robust border measures have helped protect the phenomenal progress of our vaccination programme, and it is because of this success both here and around the world that we can safely open up travel further and we can visit friends and family abroad.
"We're now making it easier and cheaper for people to travel by allowing fully vaccinated travellers from non-red list countries to use lateral flow tests on day two of arrival, as long as they provide proof of use."
Grant Shapps, Transport Secretary, said: "With half-term and winter sun around the corner, we're making it easier for families and loved ones to reunite, by significantly cutting the number of destinations on the red list, thanks in part to the increased vaccination efforts around the globe.
"Restoring people's confidence in travel is key to rebuilding our economy and levelling up this country.
"With less restrictions and more people travelling, we can all continue to move safely forward together along our pathway to recovery."
The latest update also confirmed that people will be able to prove a negative lateral flow test result with a photo rather than being supervised.
The Government statement said: "The Government can also confirm passengers taking postal tests will be able to send a picture of their lateral flow test as a minimum requirement to verify the test result, with the ambition remaining to have this in place for people returning from half-term breaks by the end of the month."
While the UK Government has expressed its "ambition" to change test requirements by half term, the date has not been confirmed.
Travel experts welcomed the reduction of the travel red list but have said they are disappointed not to have more information on lateral flow tests.
Rory Boland, Which? Travel Editor, told Express.co.uk: "We have again only been given partial information about how the new testing system that allows fully vaccinated travellers to take a lateral flow test rather than PCR when back in the UK will work.
"With half term fast approaching the Government must urgently lay out when this will be introduced and how it will ensure a properly functioning system is in place."
Gary Lewis, CEO of the Travel Network Group told Express.co.uk: "The environment for the travel industry is still uncertain, holidaymakers are still hesitant, with those who are not fully vaccinated facing many obstacles to their journeys, and even those who are fully vaccinated having to complete costly PCR tests once they arrive back in the UK, making travelling abroad more expensive."
Source: Read Full Article