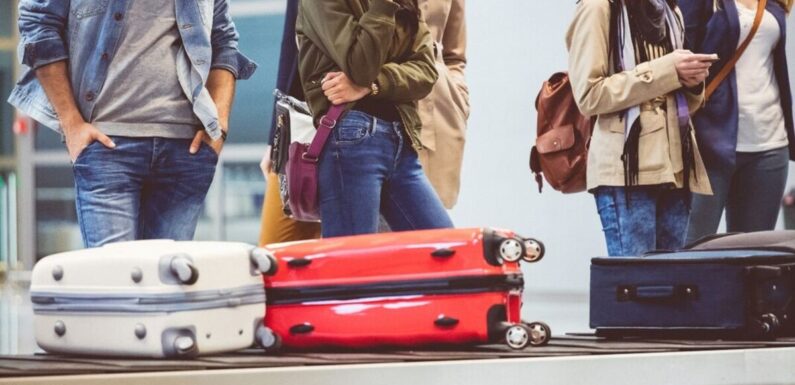 Eaten something delicious on holiday and want to bring it back as a souvenir? British tourists could be breaking the law if they bring certain food and animal products into the UK.
There are strict rules over meat, dairy, fish and animal products as well as fruit, vegetables, nuts and seeds.
Tourists who declare banned food products to Border Force officers at customs will have the items taken away and destroyed. Anyone who doesn't declare a banned item could be prosecuted.
Border Force can seize products if they think they've been brought into the UK illegally, tourists have brought in too much or they've been cross-contaminated.
So which items are British tourists banned from bringing into the UK? These rules are for people bringing in products for their own use.
READ MORE Cruise guest slams 'misleading' hidden fees
Meat, dairy, fish and animal products
Tourists can bring in dairy, fish, meat and other animal products such as eggs and honey if they're for personal use from the EU, Switzerland, Norway, Iceland, Liechtenstein, the Faroe Islands and Greenland. There are rules about bringing in pork products over 2kg.
Tourists travelling to the UK from outside the EU can't bring in meat or meat products or milk or milk-based products, apart from powdered infant milk.
They can bring in up to 20kg of fish per person and up to 2kg of honey, powdered infant milk, shellfish, snails, frogs' legs or insect meat.
Don't miss…
One of Europe's most walkable cities is a 'full-blown fairytale'[WALKABLE]
Europe's safest country has 'beautiful' natural scenery[LATEST]
The 'wonderful' region of Spain where Spanish people go on holiday[INSPIRATION]
Fruits, vegetables, nuts and seeds
Tourists can bring in fruit, vegetables and nuts and seed for personal use from the EU, Switzerland or Liechtenstein.
Tourists travelling from outside the EU can't bring in most fruit or vegetables unless they have a 'phytosanitary' certificate with them.
A certificate can be obtained from the plant health authorities in the country the tourist is travelling from.
Advert-free experience without interruptions.
Rocket-fast speedy loading pages.
Exclusive & Unlimited access to all our content.
There are a few exceptions to the rule. These items can be brought in without a phytosanitary certificate.
Pineapple
Kiwi
Coconut
Citrus fruits
Kumquat
Persimmon
Durian
Curry Leaves
Banana and plantain
Mango
Dates
Passion fruit
Guava
Processed and packaged plants products
Peeled and processed nuts or nut butters
Certain grains, such as rice
Source: Read Full Article