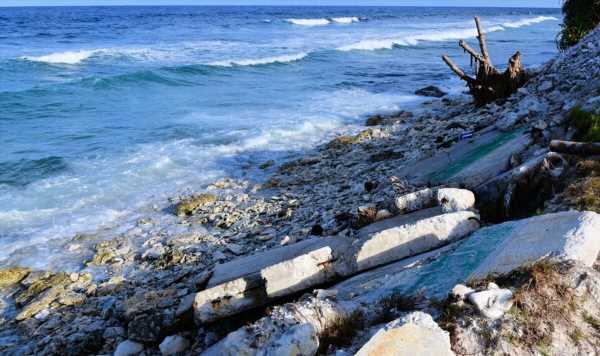 If you ever fancied some true escapism, away from the hubbub of the UK and its major cities, the island country of Tuvalu might be just the place for you.
With around only 3,000 tourists visiting the Polynesian island country every year, it's ranked as the second-least visited country in the world, behind only the nearby island nation of Nauru.
With just one flight in and out of the island every week, which takes passengers to Fiji, the lack of accessibility to Tuvalu is one of the main contributors to its exceptionally low numbers of tourists.
In fact, Tuvalu's airport is used so infrequently – the country's tourism numbers so low – that for the majority of the week, the runway is used as a public park for football or volleyball.
But there are plenty of rewards for the small number of people who do make the trip over to Tuvalu and its chain of nine small coral islands.
READ MORE: The world's least visited country with just 200 tourists per year
With crystal-blue waters and palm-tree-lined beaches, Tuvalu is a quintessentially beautiful display of what you think of when you imagine an island nation, boasting incredible diving and snorkeling opportunities among its 33km² conservation area, as well as coral reefs, lagoons and stunning marine life.
For those not willing to dip their toes in the ocean, Tuvalu might not be the ideal holiday destination, but there are also motor-scooter tours and a national library among the list of land activities available for visitors to peruse.
What's more, given its picture-perfect setting, it makes sense (more or less) for it to have a huge collection of postal stamps, which are stored at the Philatelic Bureau on Fongafale.
Advert-free experience without interruptions.
Rocket-fast speedy loading pages.
Exclusive & Unlimited access to all our content.
Yet because of all these attractive qualities of this largely unexplored country, visitor numbers are on the rise.
In 2019, Tuvalu recorded around 3,700 visitors, which is a marked rise from the 1,100 tourists who visited in 2012.
So if you want to lay claim to having visited one of the world's least-populated countries, it's better to go sooner rather than later.
Source: Read Full Article