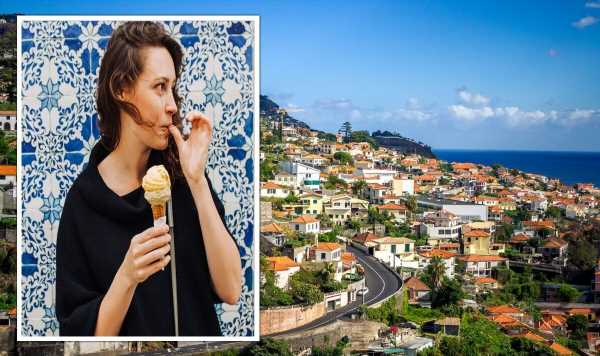 Simon Calder offers travel baggage advice
We use your sign-up to provide content in ways you've consented to and to improve our understanding of you. This may include adverts from us and 3rd parties based on our understanding. You can unsubscribe at any time. More info
The InterNations Expat Insider survey asked expats to rank their home based on a few key factors. When it came to local friendliness, one European destination topped the rankings.
Friendliest countries in Europe for British expats
Portugal
Ireland
Spain
Greece
Malta
Turkey
Italy
Netherlands
Cyprus
Hungary
The friendliest country in Europe according to expats living there is Portugal where over 80 percent of people said local residents were kind.
One expat said: "I enjoy the beauty of the country and the relaxed way of life of the Portuguese people and their kindness."
Over half of expats thought it was easy to make friends in Portugal while almost 70 percent were happy with their social life.
Nearly half of the expats surveyed said they intended to stay in Portugal compared to just 35 percent of expats worldwide.
The majority of expats felt that Portugal was safe and easy to get around on foot or by bicycle.
Portugal is also one of the cheapest countries in Western Europe and over 70 percent of expats rate the general cost of living positively.
More than nine in 10 expats enjoyed the climate while almost 90 percent were happy with the country's air quality.
Portugal only slipped down the rankings when it came to bureaucracy with more than half finding it hard to deal with.
Many retired British expats choose to live in southern Portugal, close to the beaches of the Algarve.
Resort areas such as Albufeira and Vilamoura have many restaurants and bars as well as thriving expat communities.
Some expats prefer to move to one of Portugal's cities, with the majority settling in either Lisbon or Porto.
Princess Eugenie has reportedly chosen to spend part of the year in Portugal with her husband.
Ireland was second on the list and ranked highly when it came to local friendliness and settling in.
However, some expats felt the cost of living was very high in Ireland with accommodation hard to find.
Spain was the third friendliest country in Europe and is one of the top destinations for British expats.
Many expats choose to settle on the Spanish coast on either the Costa Blanca or Costa del Sol.
Source: Read Full Article