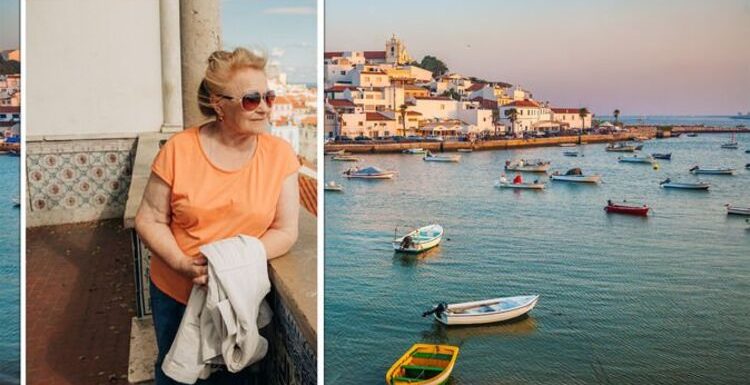 Matt Barker announces new show 'Travels with mum and dad'
We use your sign-up to provide content in ways you've consented to and to improve our understanding of you. This may include adverts from us and 3rd parties based on our understanding. You can unsubscribe at any time. More info
Portugal is fast becoming one of the most popular destinations for British expats. Why is it such an attractive place to live?
According to statistics from Money International, the average cost of living is 28 percent cheaper in Portugal than in the UK.
British expats can also pick up a bargain on housing which is around a third cheaper than in the UK.
Portugal is ranked as the 64th most expensive country in the world by Numbeo while the UK is 27th.
While energy bills are likely to rise across Europe, Portugal had the second lowest increase of EU member states in January.
Christina Hippisley, general manager of the Portuguese Chamber of Commerce in the UK, said: "Life in Portugal is more affordable than life in the UK and becoming even more so.
"We're seeing increasing interest from Britons looking to start over in Portugal.
"They are keen to enjoy a lower cost of living and a far greater choice of properties than they can in the UK.
"The climate, cuisine, culture and a host of other factors are also all playing their part."
She added: "Portugal is no longer a destination solely for retirees looking to make their nest egg stretch further.
"It certainly ticks that box, but the country is also attracting a rising number of millennials who are keen to start over.
"Everything from buying a home to running a business is more affordable in Portugal, while its attractions as a base for digital nomads are also increasingly being appreciated by younger people looking to relocate."
As the pandemic led many more people to work from home, working abroad has become increasingly attractive for young Britons.
The most popular destinations for expats in Portugal include the capital, Lisbon and the northern city of Porto.
British expats in Lisbon will find it easy to stay in shape as the charming city is one of Europe's hilliest.
It is also the most affordable capital city in Western Europe and expats will be able to enjoy a better quality of life for a lower price.
Porto has a mild climate, a fantastic restaurant scene and expats will be close to Portugal's incredible vineyards.
Britons who want to relocate for the sun could consider moving to the beautiful Algarve region.
Popular with tourists, the Algarve offers stunning beaches, delicious fish restaurants and vibrant nightlife.
It is also one of Europe's best golf locations, with many award winning courses for expats to enjoy.
British expats will have to pay more to qualify for a Portuguese golden visa after the terms changed in January but deals can still be found in inland and quieter areas.
Source: Read Full Article