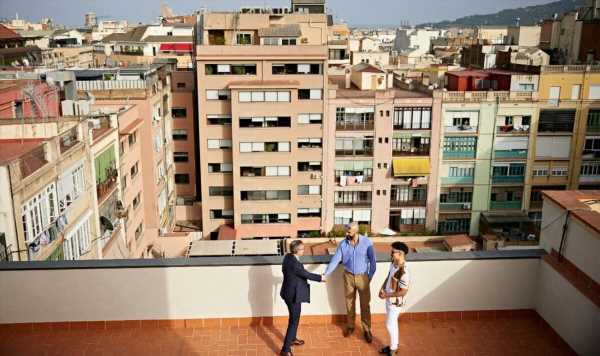 Queen Letizia stuns in green for Spain's National Day
We use your sign-up to provide content in ways you've consented to and to improve our understanding of you. This may include adverts from us and 3rd parties based on our understanding. You can unsubscribe at any time. More info
Spain's British expats claim they have been "suffering for a long time" from the weakness of the pound, according to experts. Spain is one of the most popular destinations for British expats, with many Britons choosing to retire on the Spanish coastline.
Ebury, a global fintech specialising in international payments, told Majorca Daily Bulletin that British expats were struggling with living costs after the fall in the pound.
It claimed that expats had suffered since the UK decided to leave the EU in the Brexit referendum.
The pandemic and recent fall in the pound have put even more pressure on retired Brits, according to Ebury.
Out of around 263,000 Britons living in Spain, around a quarter are pensioners who have seen their purchasing power fall by 17 percent since 2015.
Duarte Líbano Monteiro, Ebury's regional director for Southern Europe, said: "British expatriate pensioners are vulnerable to movements in the currency markets, and have been suffering for a long time already from the weakness of the pound.
"Unfortunately, those who have chosen a country such as Spain to spend their retirement are finding that the fall in the value of the pound is significantly reducing their living standards."
He added that authorities should warn British pensioners about the financial impact of retiring abroad.
Monteiro advised pensioners to check exchange rates and look for options with lower bank fees.
British expats have also had to update new rules on residency since the UK left the EU in 2016.
Although expats were also required to register for Spanish residency, they must now do so from within the UK.
Britons can only stay in Spain for 90 out of every 180 days if they don't have Spanish residency.
If British citizens overstay this time limit, they could be detained, fined or even banned from the Schengen zone.
Some British expats, known as swallows, have lost their retirement lifestyle to the strict new rules.
Swallows are retired expats who spend the winter months of the year in Spain and return to the UK for the summer.
If they do not have Spanish residency, swallows are only able to spend 90 days at a time in Spain.
According to estate agents in the Costa del Sol, some expats have chosen to sell up and return to the UK due to the difficulties.
One business owner in the Canary Islands told the Canarian Weekly that many owners on the complex they ran had sold up.
They said: "The irony is that most of them destroyed their own retirement dreams by voting for Brexit.
"Even more ironically, this is the only Brexit benefit for me personally, as there are more properties becoming available to my company to rent to tourists."
House prices in the Canary Islands are generally lower than in other popular expat areas such as the Costa del Sol.
Source: Read Full Article