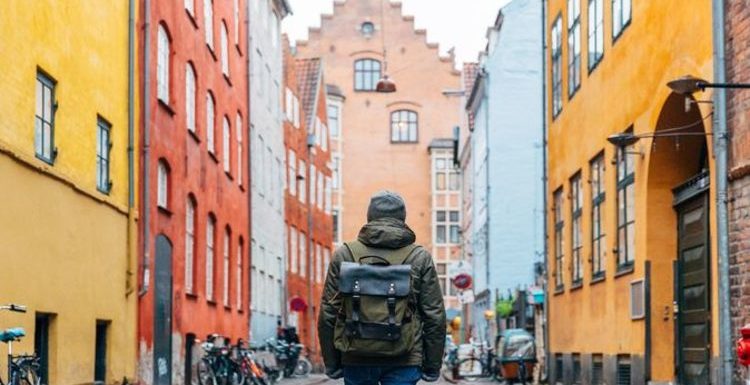 Brits in France: Expats discuss pool maintenance business
We use your sign-up to provide content in ways you've consented to and to improve our understanding of you. This may include adverts from us and 3rd parties based on our understanding. You can unsubscribe at any time. More info
There are an estimated 18,000 Britons living in Denmark, according to The Local. Many British expats choose to live in the lively capital city of Copenhagen.
As part of the InterNations City Ranking in 2021, expats rated their city based on several important factors.
The cities were ranked on affordability, housing, friendliness, environment and quality of life.
The Danish capital of Copenhagen was ranked as the 30th best city for expats in the world, although it scored very highly in a couple of factors.
Copenhagen was rated as the best city in the world for work life balance and 88 percent of expats were satisfied with their working hours.
Expats were also impressed with the quality of life on offer and almost 100 percent of foreign residents praised the public transport system.
Copenhagen was also ranked as the best city in the world for affordable healthcare with 86 percent rating it positively.
Denmark has a low mortality rate and the country spends around 10 percent of total GDP on healthcare services.
The average life expectancy in the Scandinavian country is 81 and elderly Danes also have access to great senior citizen care.
Expats also rated Copenhagen's urban environment highly. The Danish capital has plenty of green spaces and open water views.
The city has a diverse network of neighbourhoods from hipster hangouts to upmarket shopping areas and a charming waterfront Old Town.
However, almost half of expats rated Copenhagen's climate negatively. The city's Baltic climate has cold winters and mild summers.
Expats can expect an average temperature of 17.9 degrees in July, the hottest month of the year.
Expats also said they found it difficult to make friends in Copenhagen. Over 60 percent struggled to make new friends.
Nearly 40 percent said they were unhappy with their social life in the city and found it hard to get settled.
One British expat said: "It is extremely difficult to make friends or build relationships."
Over 40 percent of expats also thought that local people were unfriendly towards foreign residents in Copenhagen.
Copenhagen also scored in the bottom 10 cities when it came to housing. Almost half of expats found it hard to find housing.
One British expat said: "I have been searching for a reasonably-priced rental for two and a half years without any luck."
Rent for a one bedroom apartment in the city centre costs around £1,205 per month while housing on the outskirts is slightly cheaper.
According to Danske Bank research, Covid has led to surging house prices throughout Scandinavia including Denmark.
Source: Read Full Article