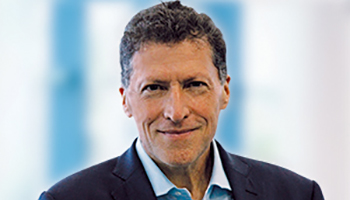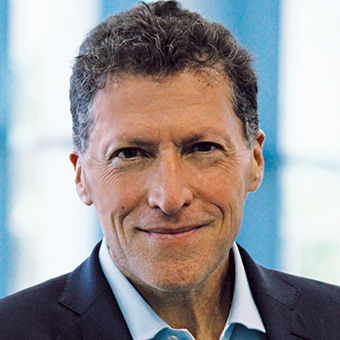 The volatility in the stock market has given rise to a phrase I haven't heard since the Great Recession: Flight to quality.
"There has been a massive flight to quality," said a senior portfolio manager, in one of four instances I've found the phrase used in financial stories in the past 24 hours.
In economic terms, flight to quality, also called flight to safety, is the sale of what are perceived to be at-risk investments in favor of what are perceived to be safer ones. "Quality" in this case doesn't mean stock in a company with strong fundamentals, but rather a migration from equities to an investment one believes is less likely to lose value, even if its potential returns are not stellar.
And when investors are sufficiently spooked, the flight to quality can resemble a stampede rather than a migration.
As the pandemic grinds on, I'm seeing flight-to-safety parallels in travel.
The rise in domestic destinations in 2020 was fairly straightforward: Aside from Mexico, there weren't many international options.
But the momentum for Americans to see the USA continued into 2021, when vaccines were available, Europe was open and cruise ships were sailing. This suggests that many consumers were still in the mood to de-risk their vacation.
And what is the risk in travel? Interestingly, when it comes to vacations, "quality" and "safety" appear to be more about minimizing uncertainty than minimizing the risk of catching the virus. For much of the time that Europe has been open, you could be certain that everyone on a plane crossing the Atlantic was either vaccinated, tested or carried proof they had recently recovered. 
This was not true for domestic flights.
And similarly, despite the CDC's having raised the level of warning about cruising, reports from cruise ships to the CDC demonstrate that the rates of infection are one-third lower than what occurs in most American cities. If you're on a 100% vaxxed cruise, where everyone is vaccinated and tested, you are in all likelihood much safer than, say, going to the grocery store, where no one knows the vaccination of status of anybody else.
Caribbean and international cruises may well be safer than many domestic vacation alternatives, none of which report rates of infection to the CDC, as cruise lines must.
All of which has led me to wonder: When will international travel truly rebound?
At this point, the factor that most depresses overseas travel is bureaucratic hassle and the possibility that you will get stuck where you're vacationing. Delightful as the latter may initially sound, it comes with cost, inconvenience and potentially missed commitments back home. 
And the biggest threat of getting stuck abroad stems from the U.S. rule that a negative test must be obtained 24 hours prior to boarding a flight back. 
So, to me, the most significant travel news of the past week was not the Crystal Cruises saga but reports that the U.K. joined Ireland in relaxing testing/vaccine requirements for inbound travelers. I'm hopeful that that's a signal that the world is coming around to the idea that it's time to figure out strategies to live with Covid-19 rather than waiting for a silver bullet to vanquish it. Ireland and the U.K. have apparently concluded that community spread of omicron is so prevalent within its borders that the risk travelers present is relatively inconsequential.
Before going further down this path, let me restate my belief that vaccines save lives and that one should mask unless confident that everyone around them is vaxxed or tested. I recognize there are still too many deaths, too many hospitalizations and that a public health crisis continues.
I just don't believe the risk of international travel is any greater than that of domestic travel.
My hope is that travel restrictions, which hurt inbound travel as much as outbound, become less and less part of travel's flight-to-quality calculus.
And when it does, how soon will international travel rebound?
From 2003 until 2018, the last year for which data is available, international travel rose steadily, from 40% of travel advisor-booked flights to 63%, while domestic bookings fell from 60% to 37%. There are likely many reasons for this, but underlying them all is simply a desire to see the world. The sudden reversal of this trend (in 2020, it flipped to 52% domestic and 48% international) is obviously tied to Covid-related border-crossing rules. If restrictions lift after omicron peaks, it would not surprise me if the trend reversed in 2022 and agency-booked international flights again outpace domestic.
In travel as in finance, the definition of "quality" is elastic. I enjoy sipping wine in both Napa Valley and Provence and can be as happy viewing animals in Yellowstone as in Masai Mara. But to me, "quality" is inherently tied to the conclusion that it's OK to see both. To paraphrase Cole Porter, don't fence me in … unnecessarily. 
Source: Read Full Article