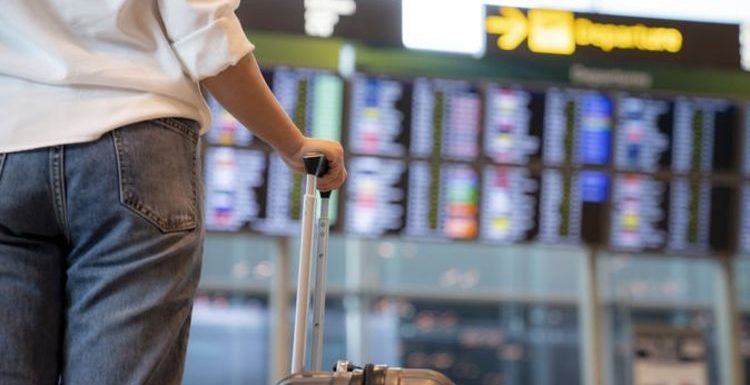 Grant Shapps says UK being 'cautious' over travel list
We use your sign-up to provide content in ways you've consented to and to improve our understanding of you. This may include adverts from us and 3rd parties based on our understanding. You can unsubscribe at any time. More info
Fully-jabbed tourists can now enter the country without quarantining. The relaxation of the rule came into effect on Monday morning, and was welcomed by most.
But the testing requirements are still in place, and the costs add up quickly.
People wishing to enter the UK need to have a pre-departure Covid test and a PCR test on, or before, the second day after arrival.
For UK travellers heading overseas, it's more of the same.
Most countries require a negative Covid test – or two – as part of their entry requirements.
READ MORE: Holidays: Britons warned to always 'check' travel rules
MoneySavingExpert has added up the cost, and it can cost up to £1,000 for a family of four.
The travel insurance company battleface had Opinium carry out a poll to figure out how much Britons were prepared to pay for international travel.
Katie Crowe, representing battleface, says that "Britons are prepared to pay £61 per person on average for all required tests to travel internationally."
She also explained her own experience with the testing requirements.
She said: "Last week I travelled to Spain from the UK so that I could reunite my two children with their father."
She was clear about the current cost of international travel: "The cost of testing for the three for us came to just under £600 on top of the travel costs which was a huge financial burden."
She continued: "With quarantine now scrapped for double vaccinated travellers coming from most European countries, and the US, the focus should be on reducing the cost of testing to enable more families to be reunited and to ensure that travel is not just reserved for the financially privileged."
Britons had been used to cheap international travel with low-cost airlines and bundle holidays, so it does come as a shock when prices skyrocket.
Adding to the normal price of travel, holidaymakers now have to budget for testing when booking a holiday abroad.
On top of the price, there is also the added stress of constantly changing rules, which could mean getting an emergency flight back to the UK if a country suddenly moves to the amber or red lists.
Katie Crowe believes the data is clear.
The prohibitive price of the testing requirements for international travel are hindering holidaymakers, and the recovery of the travel industry.
She said: "Our data shows that the current costs are a big barrier for the recovery of both inbound and outbound travel."
Source: Read Full Article