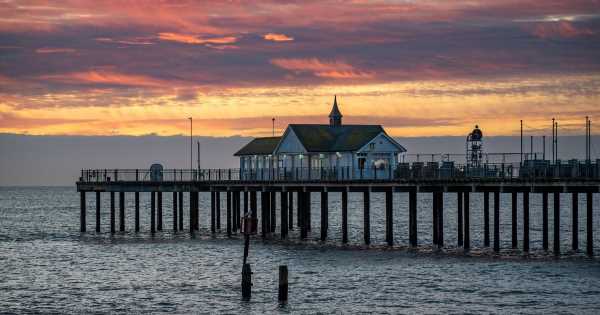 The weather is slowly getting warmer and so many of us are looking forwards to spring and summer.
Which, for lots of Brits, means finding places to go for a staycation while the weather is sunny.
The seaside is one of the top spots we seek out when its warm and there are many beautiful coastal spaces in the UK.
READ MORE: Top 10 beaches in the UK to visit this summer ranked – from Cornwall to Yorkshire
There are plenty of beach havens in the UK from Tintagel to Great Yarmouth, but it turns out Southwold in Suffolk is one of the best spots the country has to offer.
The beach is just under a three-hour drive from London, but MyLondon claims it's worth it.
You may never have heard of it, but it is a truly stunning hotspot.
Southwold is surrounded by the North Sea to the East, yhe River Blyth and Southwold harbour to the South–West and Buss Creek to the North, so it's practically an island.
Well known for its beaches, the town also boasts a 623-foot-long pier which is one of the area's main attractions.
Activities on Southwold Pier include an arcade, 80s retro games, and an "Under The Pier Show".
According to TripAdvisor, one of the must-visit spots is the Gin Distillery (this is better suited for those taking the train).
The seaside town also has an abundance of restaurants and cafes including a few fresh fish stands next to the River Blythe.
Woman had to rip out 'two-thirds' of hair after snorkelling holiday gone wrong
However, it's not a cheap spot if you're tempted to make the move.
Properties in Southwold had an overall average price of £822,125 over the last year.
"Local Lib Dem councillor David Beavan previously told MyLondon: "Housing is too expensive for local people, who are being pushed out and families can't afford to live here.
"There are only so many homes, and there are so many people. If somebody has a second home, at least use it. If you are not going to use it, let a local family use it."
Source: Read Full Article