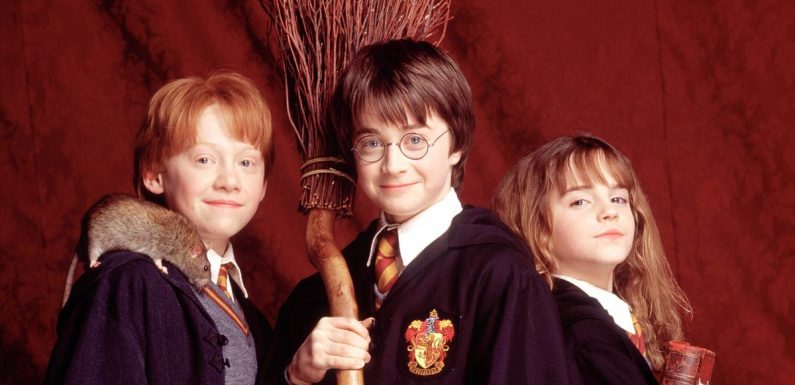 Fans of all things Harry Potter know there are plenty of places you can go around the world to get a taste of the Wizarding World.
With the release of the brand new Hogwarts Legacy video game last week it's likely more people that ever are remembering the nostalgia of J.K Rowling's books.
In London, muggles can flock to the Warner Bros Studios to see how the magical films were created, while over in the US, you can visit Diagon Alley and Hogwarts at Universal Studios Orlando.
READ MORE: Inside the Harry Potter villa that's £32pp a night with a Diagon Alley and flying car
But, it seems all the witches and wizards of the world weren't satisfied with just a few places to immerse themselves in magic.
There are a number of incredible Harry Potter themed Airbnbs and villas you can stay in with awesome additional features.
We're talking ones decked out to look like Hogwarts dormitories, a cottage inspired by Hagrid's Hut, and even a property that has its very own Diagon Alley.
We've done the leg work and searched out some of the most magical Harry Potter inspired stays – check out our top picks below.
Spellcast Cottage, Ireland
This aptly-named cottage boasts secret rooms, a Hogwarts-inspired dormitory with each bed paying tribute to one of the iconic houses, and even a courtyard with a trolley going into the wall for a Hogwarts Express photo ops!
There's also a bedroom in the cupboard under the stairs for the full Privet Drive experience.
The cottage features a Secret Room complete with 'mirror seating' as well as fancy dress options from wizards' robes to wands and glasses so you can sink into the Wizarding World.
Turn off the lights, and you'll also be treated to some magical effects thanks to the glow-in-the-dark wallpaper.
Rooms start from £129 per night on Airbnb.
Ground Keepers Cottage, Yorkshire
Hagrid is a favourite of many a Harry Potter fan.
We love the thought of wandering from the castle and enjoying a cuppa in his hut where the Golden Trio felt so safe.
Well, now you can sleep over at a stunning cottage that looks just like Hagrid's rugged home (if a bit cleaner).
The real-life replica is set near the North York Moors National Park.
It comes with a turreted roof, stained glass windows and plenty of extra wizarding touches plus a comfy bath, beds and open fireplace.
They also offer stays in the dorm room – a recreation of the Gryffindoor common room and bedrooms.
Rooms start from £297 per night with a two-night minimum stay; northshire.co.uk
Godrick's Hollow, De Vere House, Suffolk
The small wizarding village of Godrick's Hollow was visited multiple times in the books.
It's where James and Lily were killed and where Bathilda Bagshot lived as well as the Dumbledores.
In the films, it was actually The De Vere House in Lavenham, Suffolk, which doubled up as the property – and you can now stay there.
Inside you can expect heaps of luxury thanks to the two four poster bedrooms with ensuite bathrooms, a sitting room complete with a log fire, and even a courtyard garden.
The ideal retreat for Potterheads looking to get away from the hustle and bustle of daily life.
Stays cost from £145 per night with a minimum two-night stay on Airbnb.
Wizard's World of Champions Gate, Florida
This incredible eight bedroom villa near Orlando, Florida, sleeps up to 18 people.
It has bedrooms with numerous themes – dorm rooms, a cupboard under the stairs, Dumbledore's office, the Hogwarts Express and more.
There's also a cinema where you can watch films from the Weasleys' Ford Anglia, a Quidditch games room, pool and an interactive Diagon Alley upstairs.
It's just 40 minutes from Universal Studios Orlando for even more magical experiences.
You can rent the whole villa from £576 per night – that's just £32pp; greatescapevillas.com.
Wizards Way, Florida
Also in Champions Gate is this villa that can sleep 16 guests.
The rooms have fun themes as well including one with a dragon and pillars that simulate Gringots bank, a Hogwarts Express bed, a flying car room and castle-like dorm rooms for each house.
The walls are lined with portraits and the private cinema is filled with dementors and the ghostly trees of the Forbidden Forest.
Plus, there are massive communal pools to use, an arcade and gym in the resort.
Rates on Airbnb start from £484 per night; airbnb.co.uk.
Georgian House, London
Those looking for a high end place to spend the night can opt for one of the Wizard experiences at this stunning hotel .
Founded in 1851 it embodies all the magic of Harry Potter in its chambers.
Walk through the portrait lined hall that's bathed in candlelight to rooms with stained glass windows, stone walls, archways, cauldrons, trunks and four poster beds.
The vested, brass and other old-fashioned artefacts will have you thinking you're in Gryffindor Tower in no time.
Plus, add some extra magic to your day with a wizard afternoon tea or a potion making class whee you'll knock up some deliciously witchy cocktails.
The cost of a room varies from around £263 per night; georgianhousehotel.co.uk
READ NEXT:
Where was Wednesday filmed? Inside the real castle used for Nevermore Academy

Incredible Airbnbs around the world including Invisible houses, yachts and Bali tree spaces

New Harry Potter game announced for PS5 will allow fans to explore Hogwarts

Inside the 'most alien looking place' on Earth with bizarre trees and animals
Source: Read Full Article