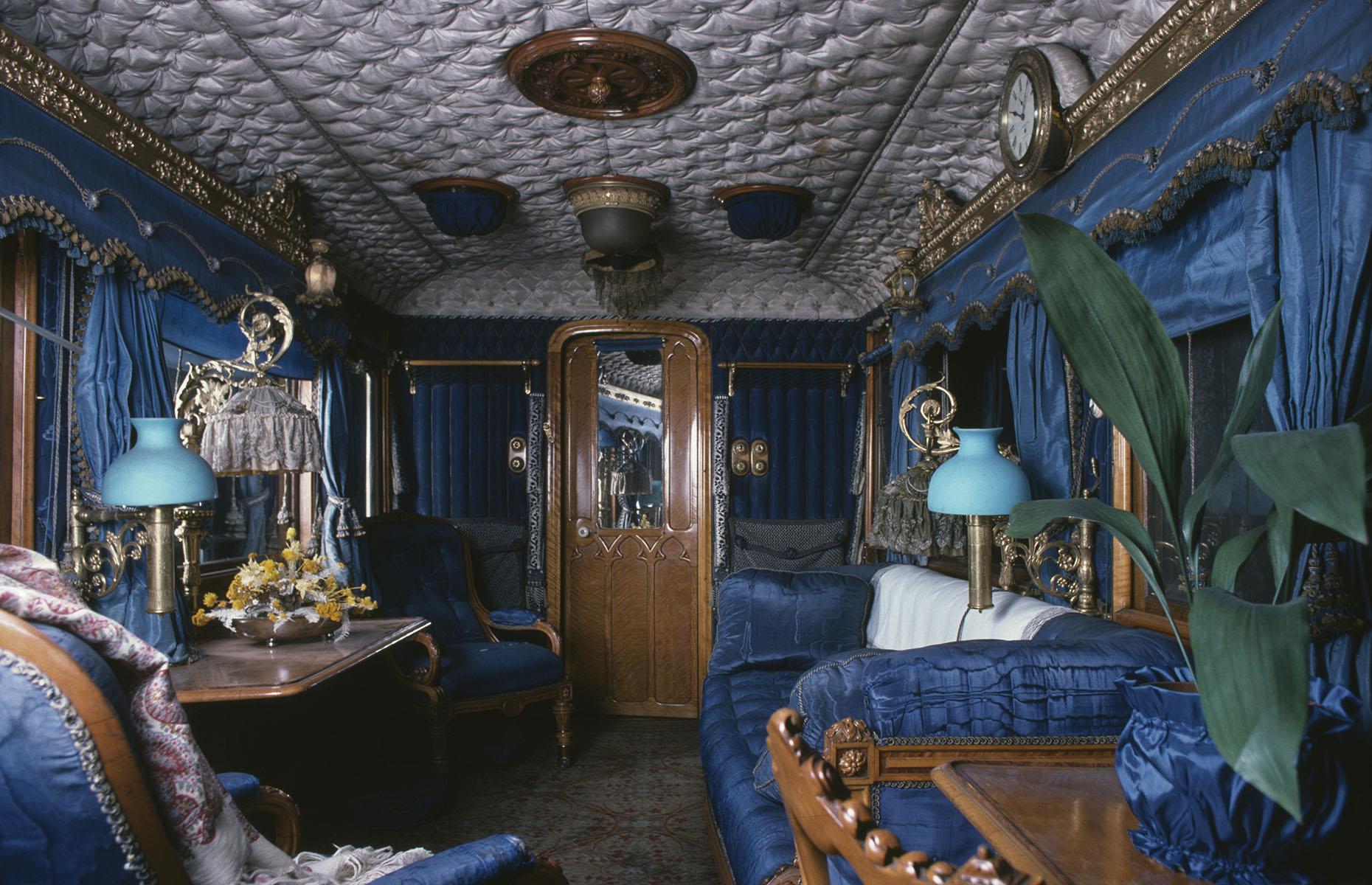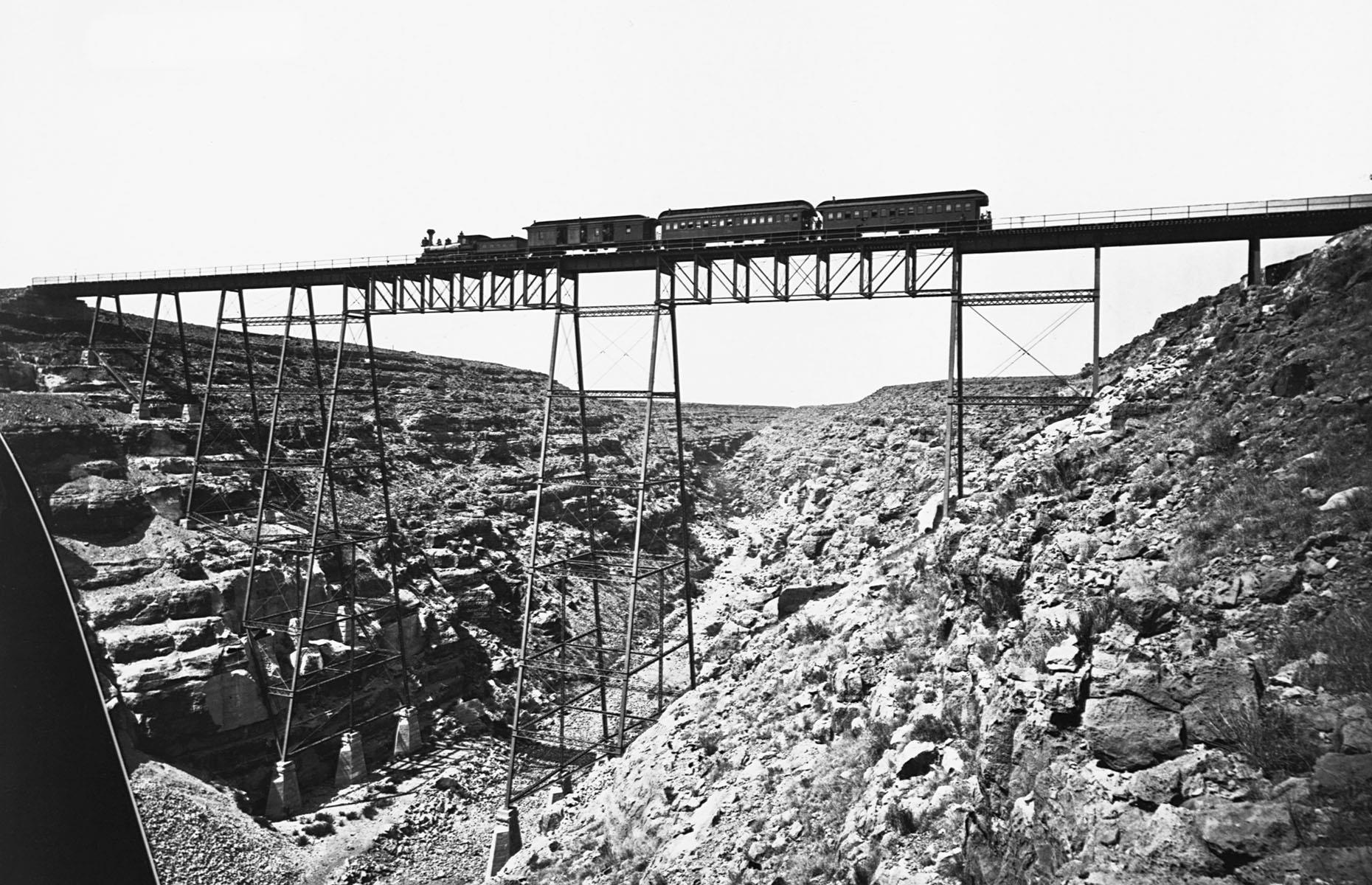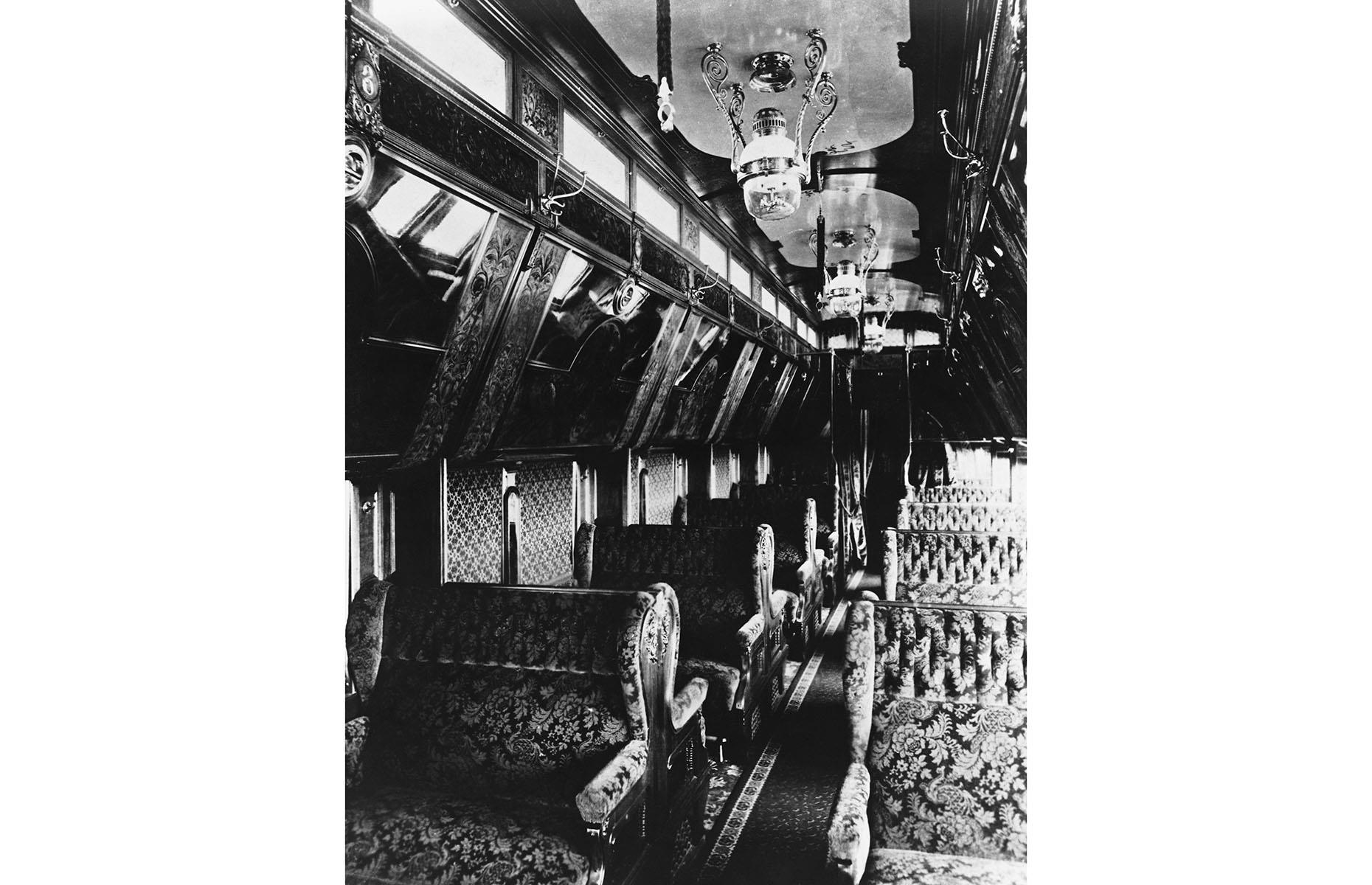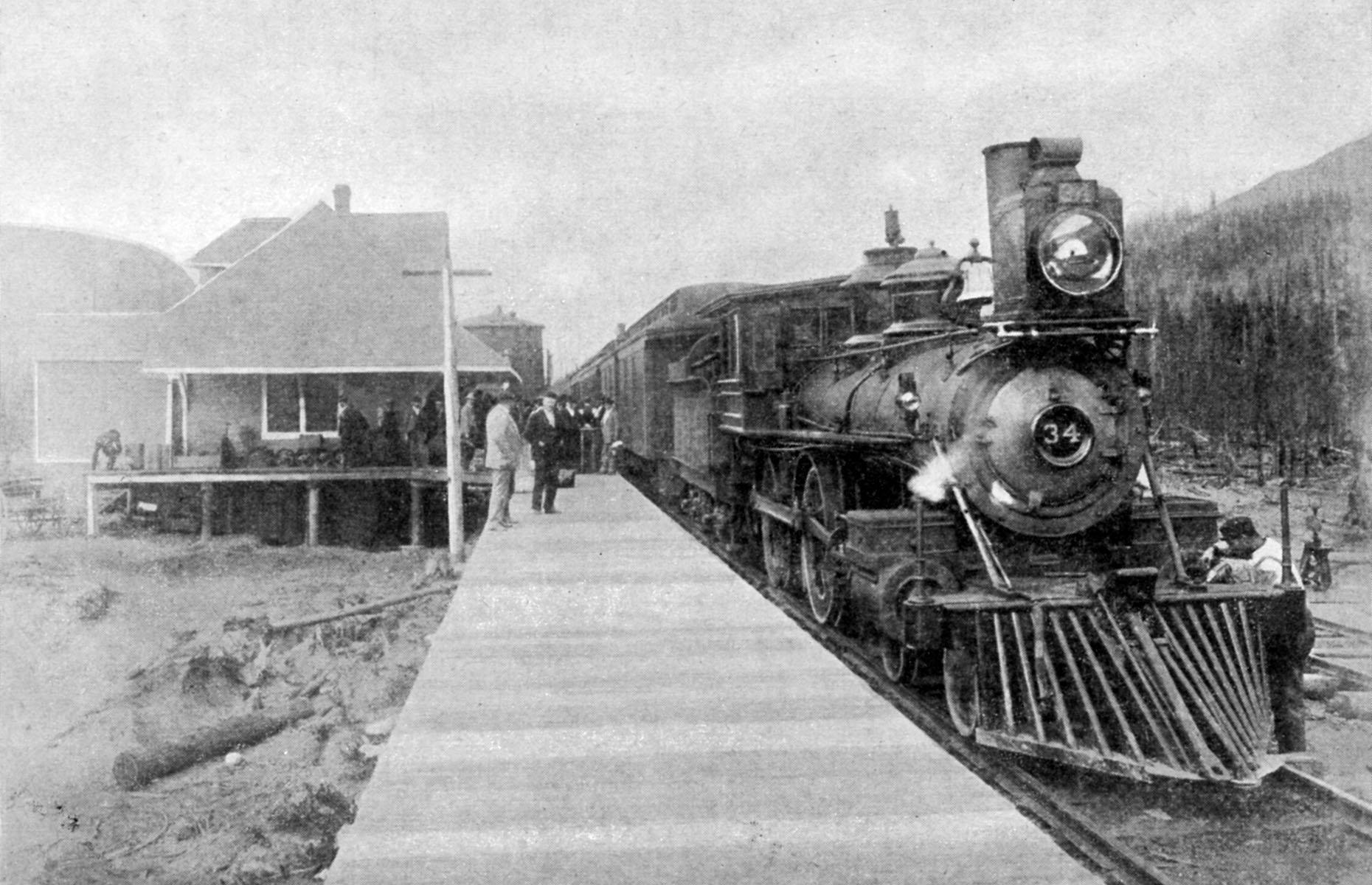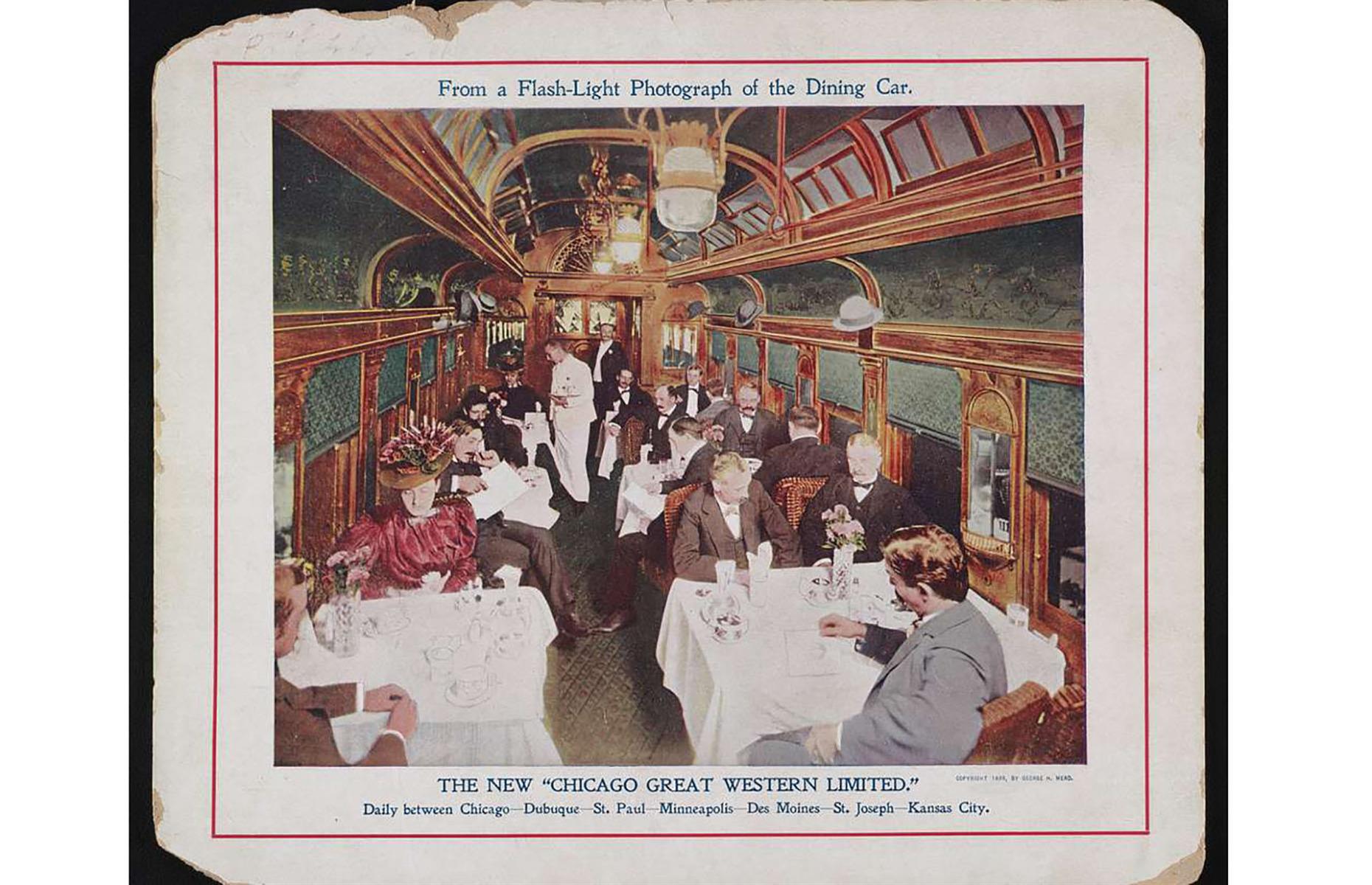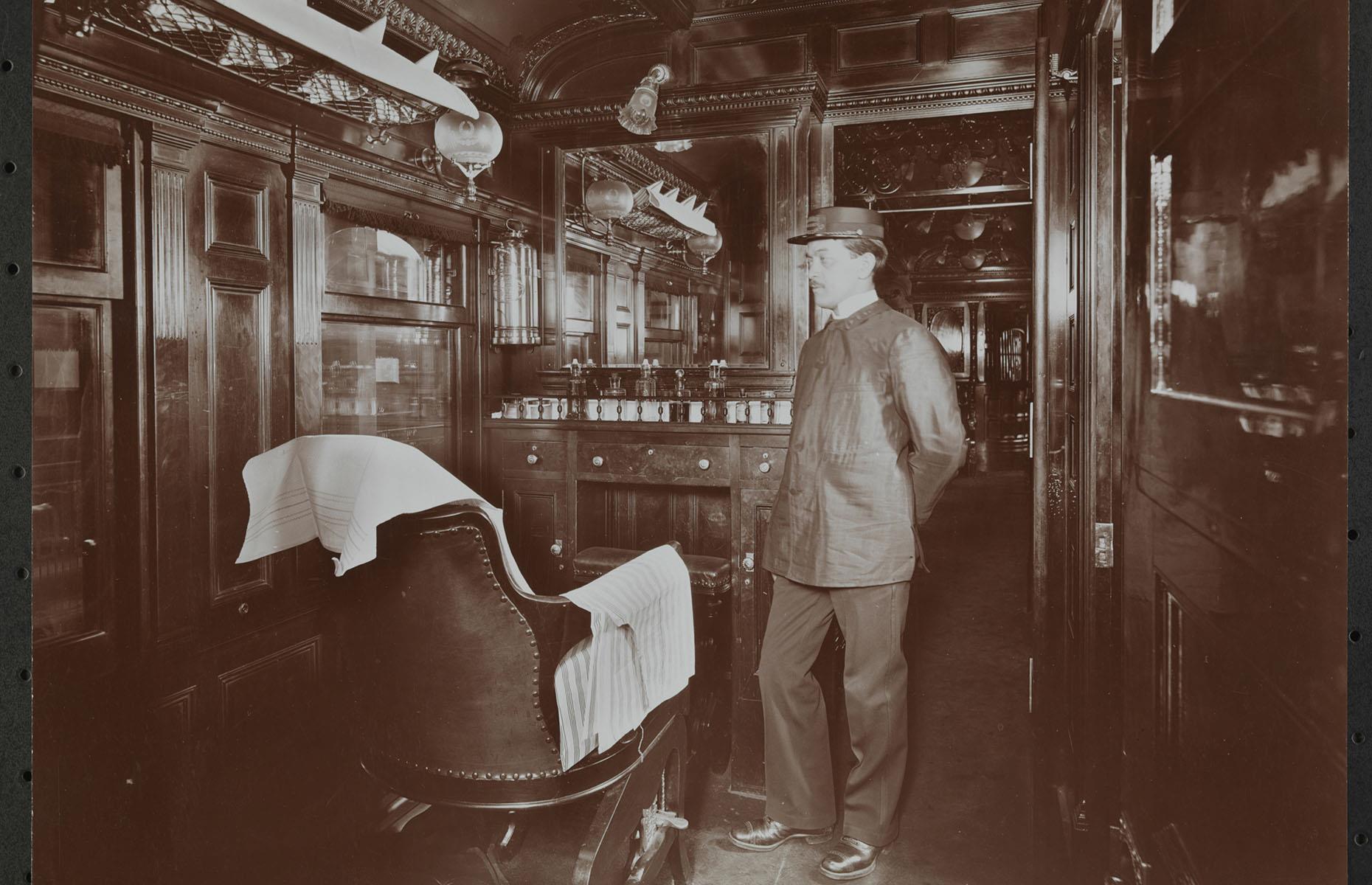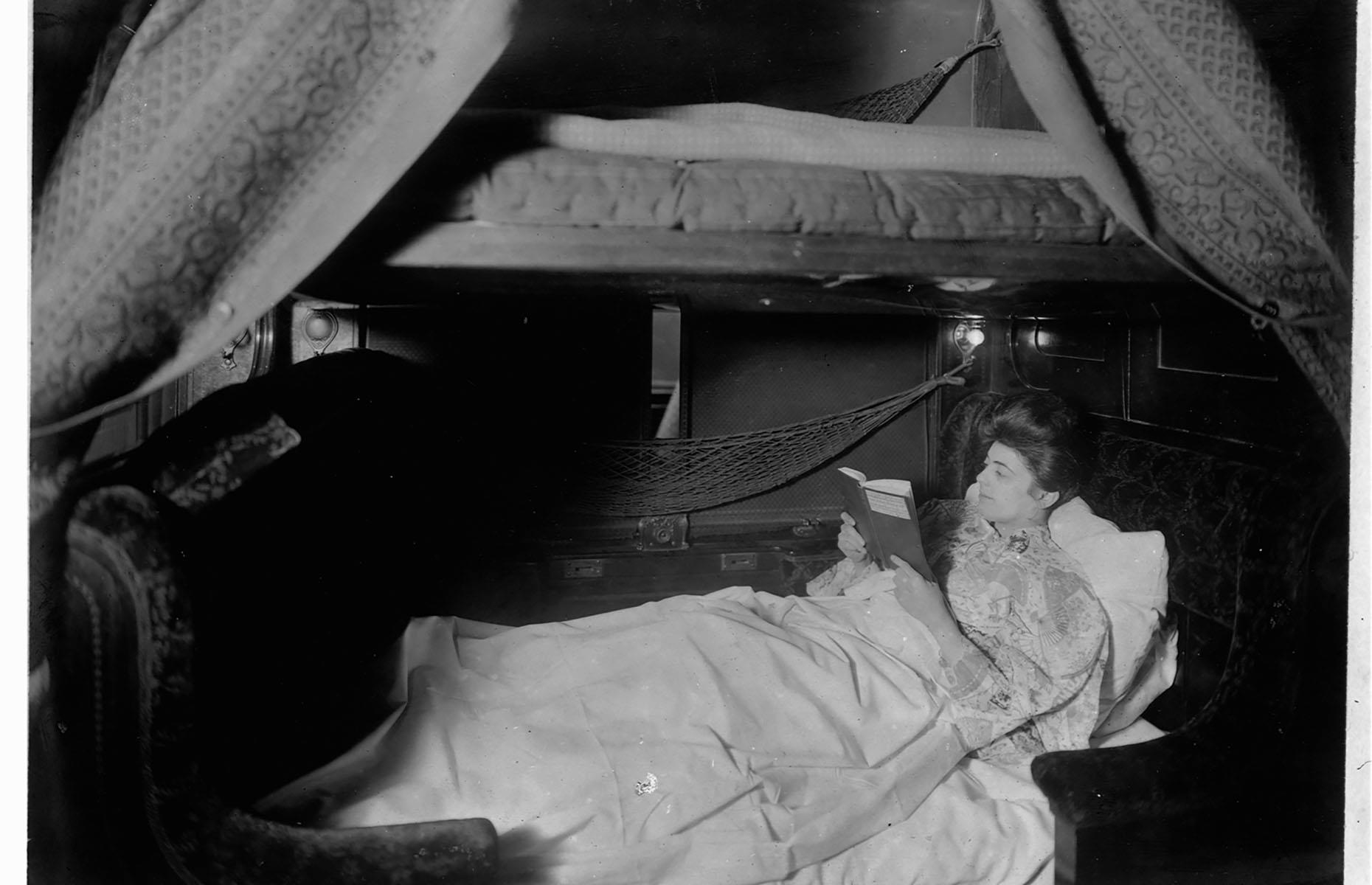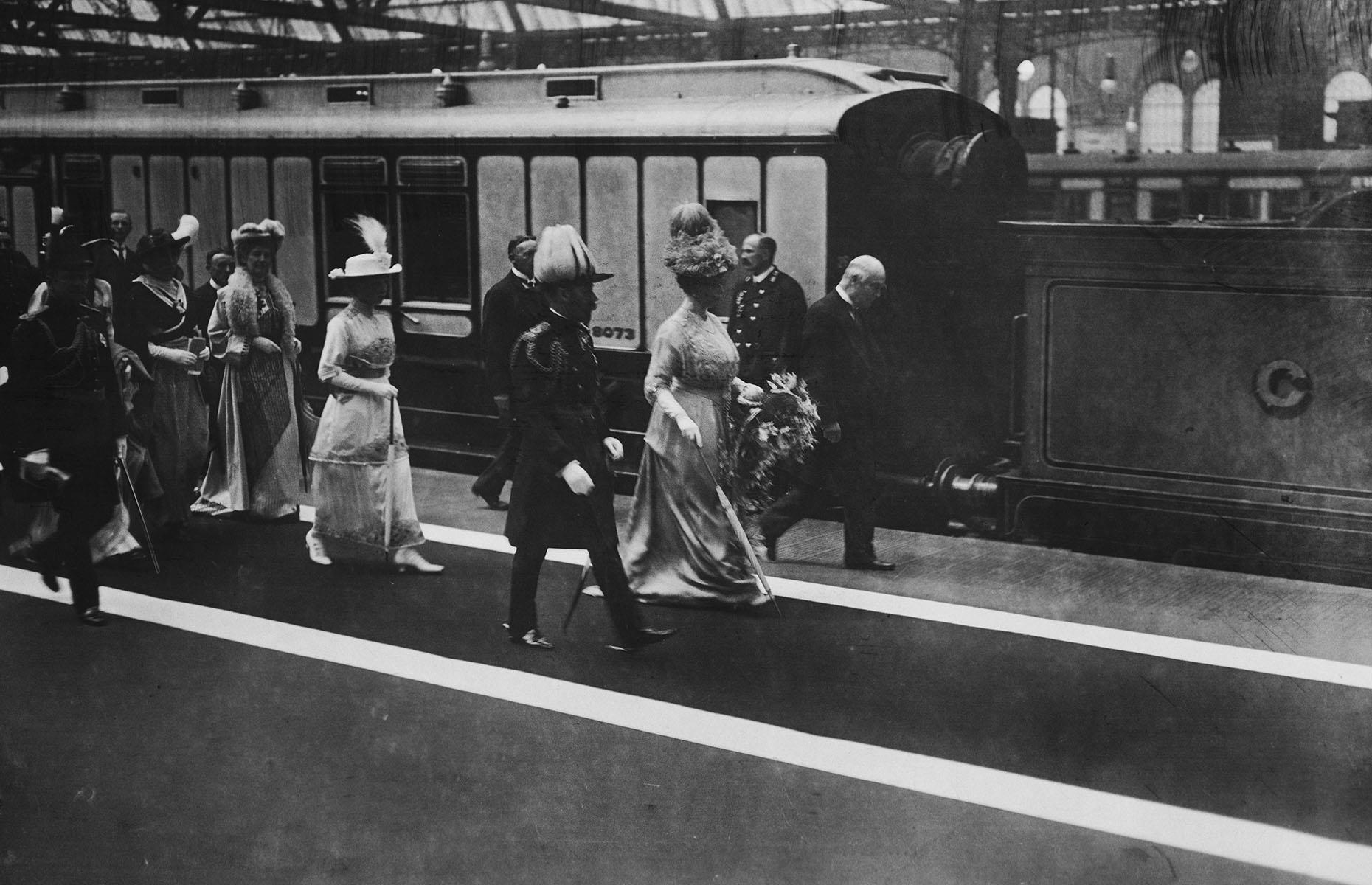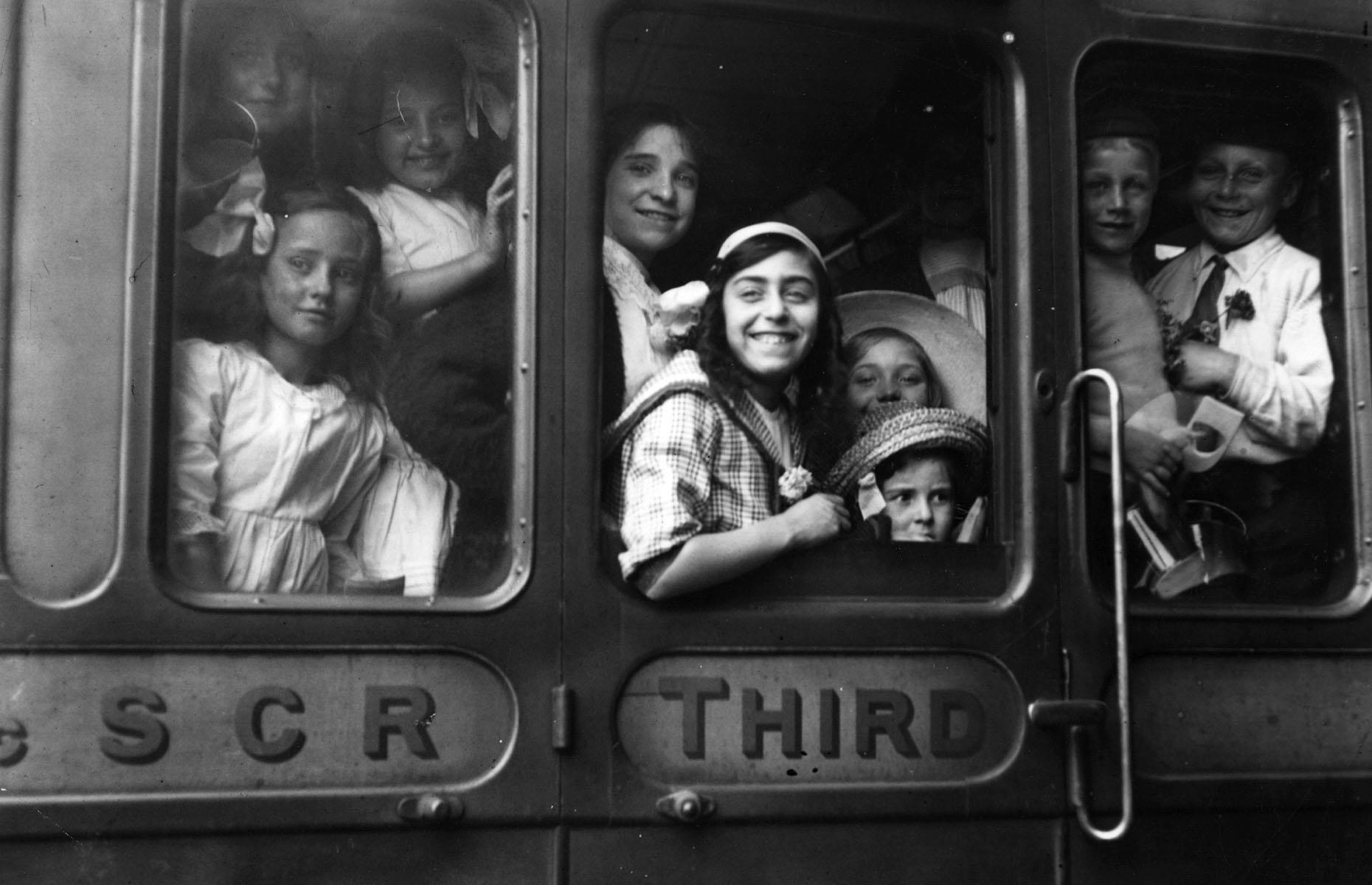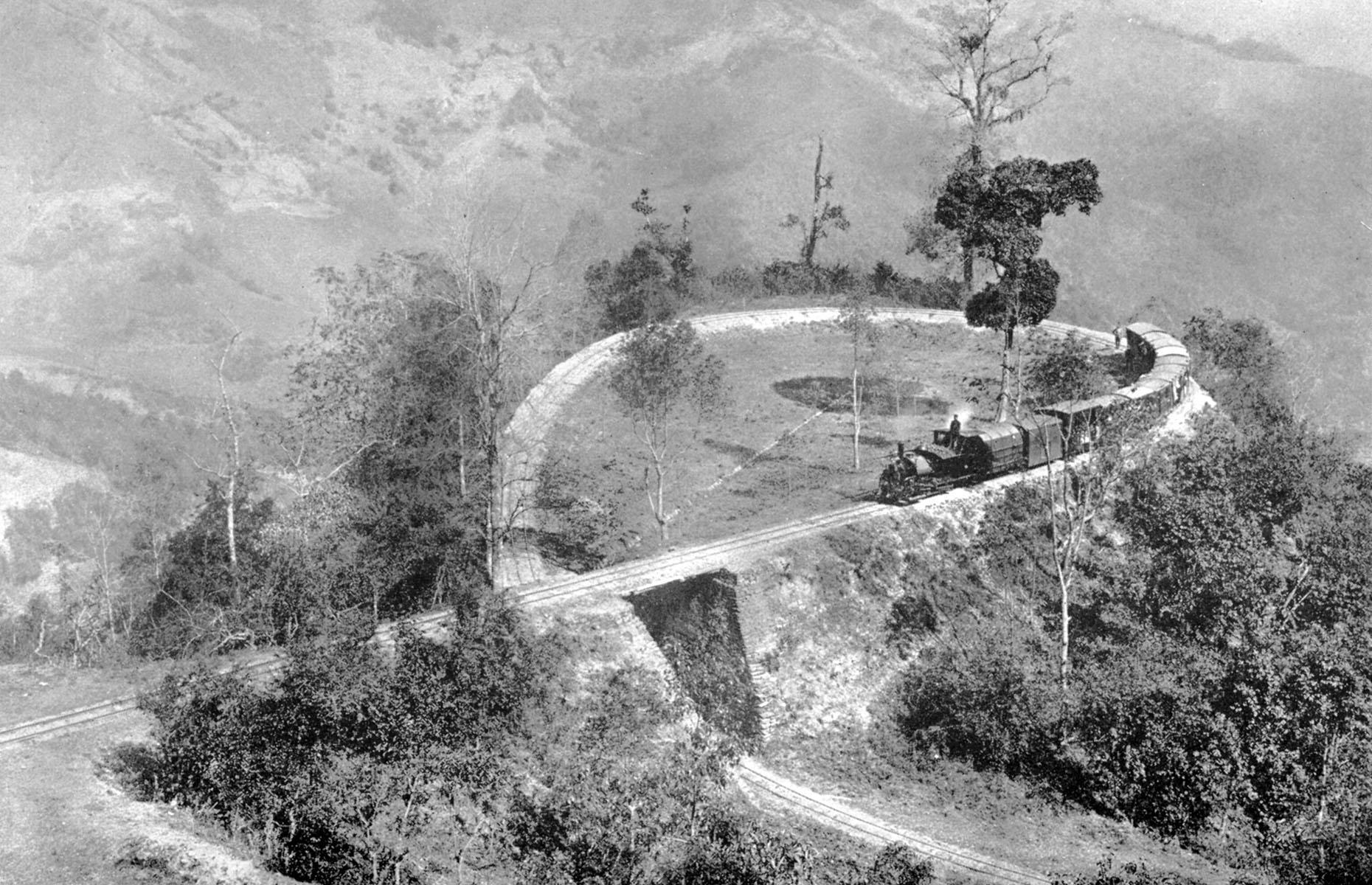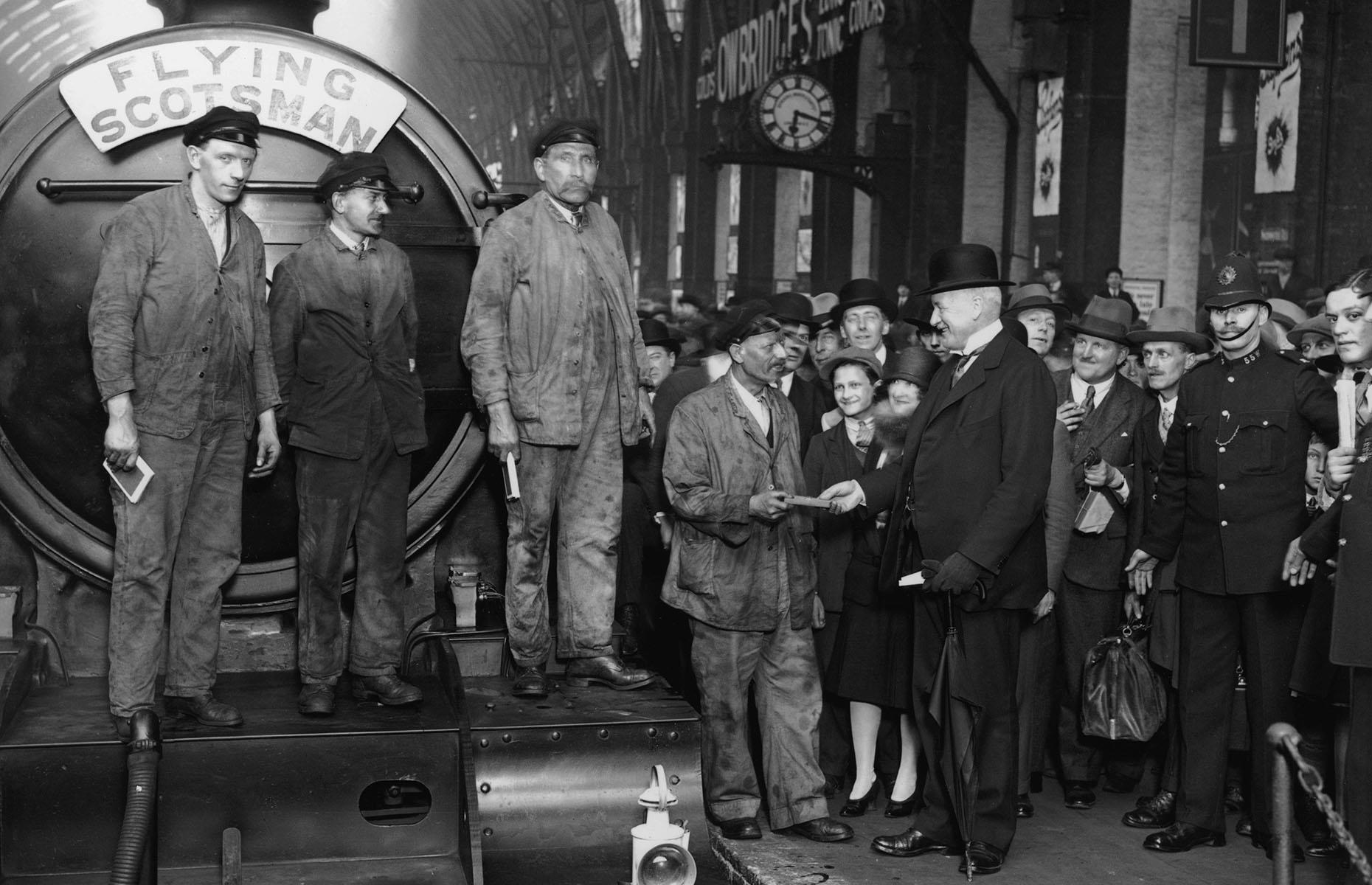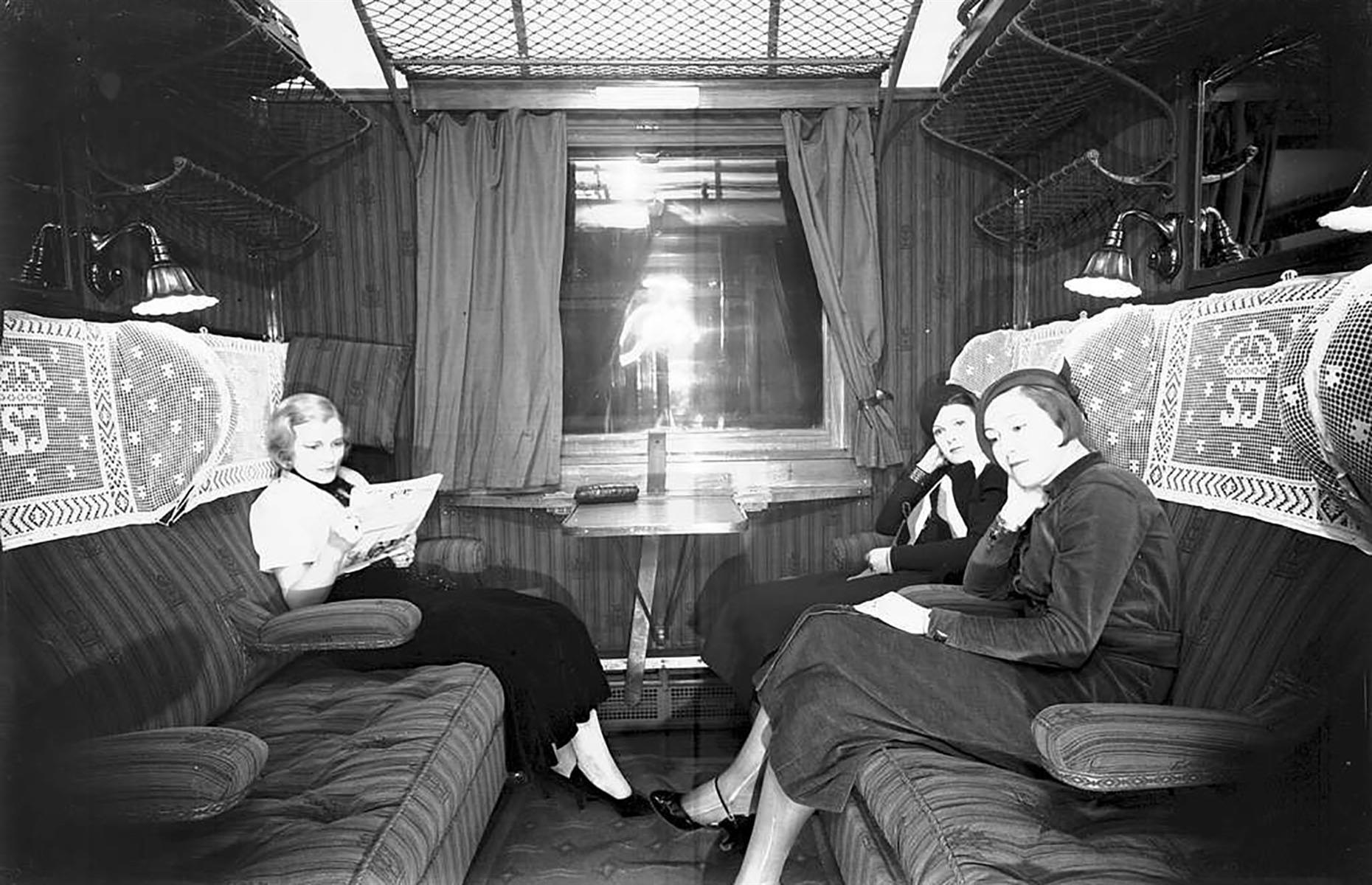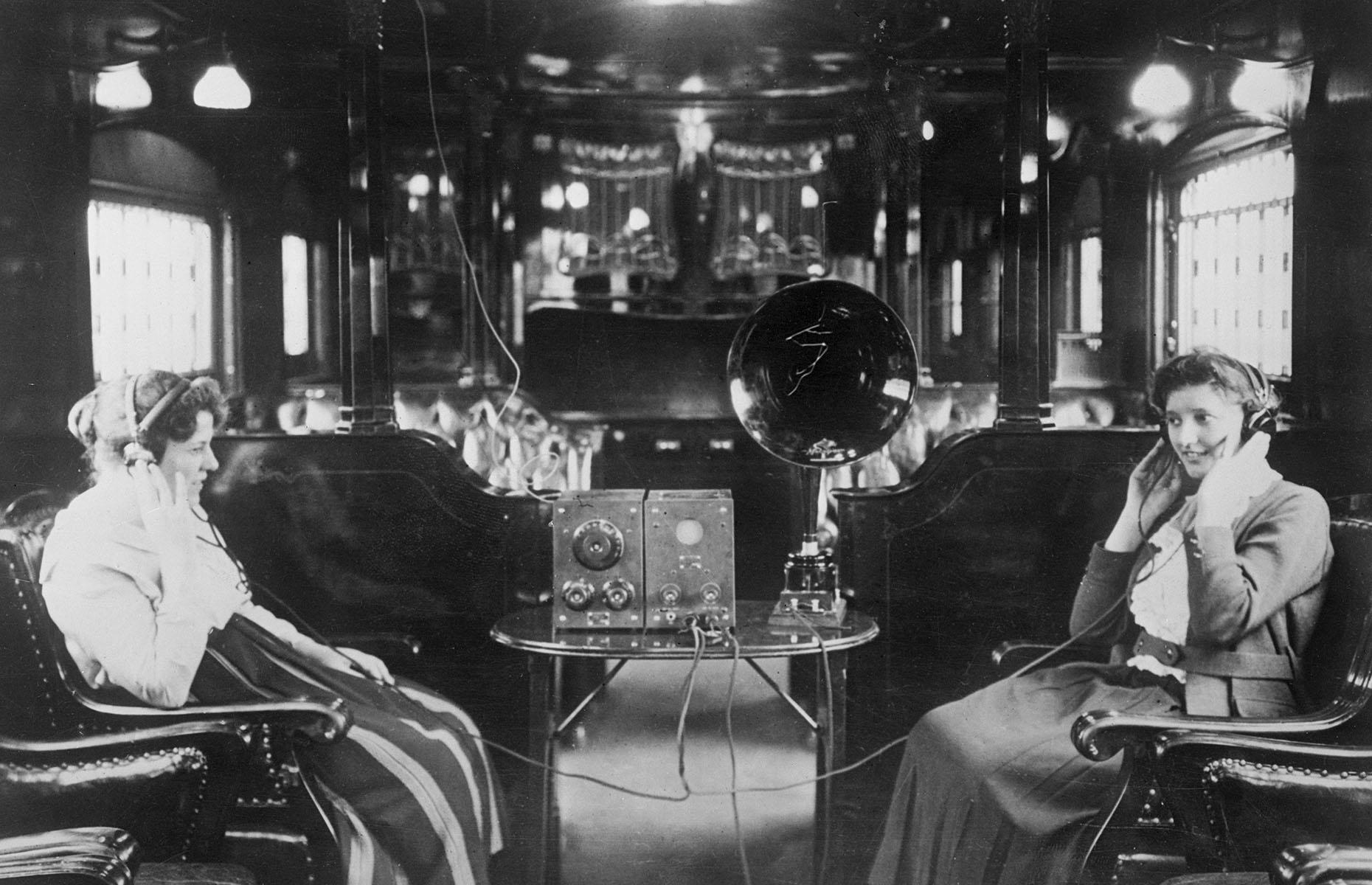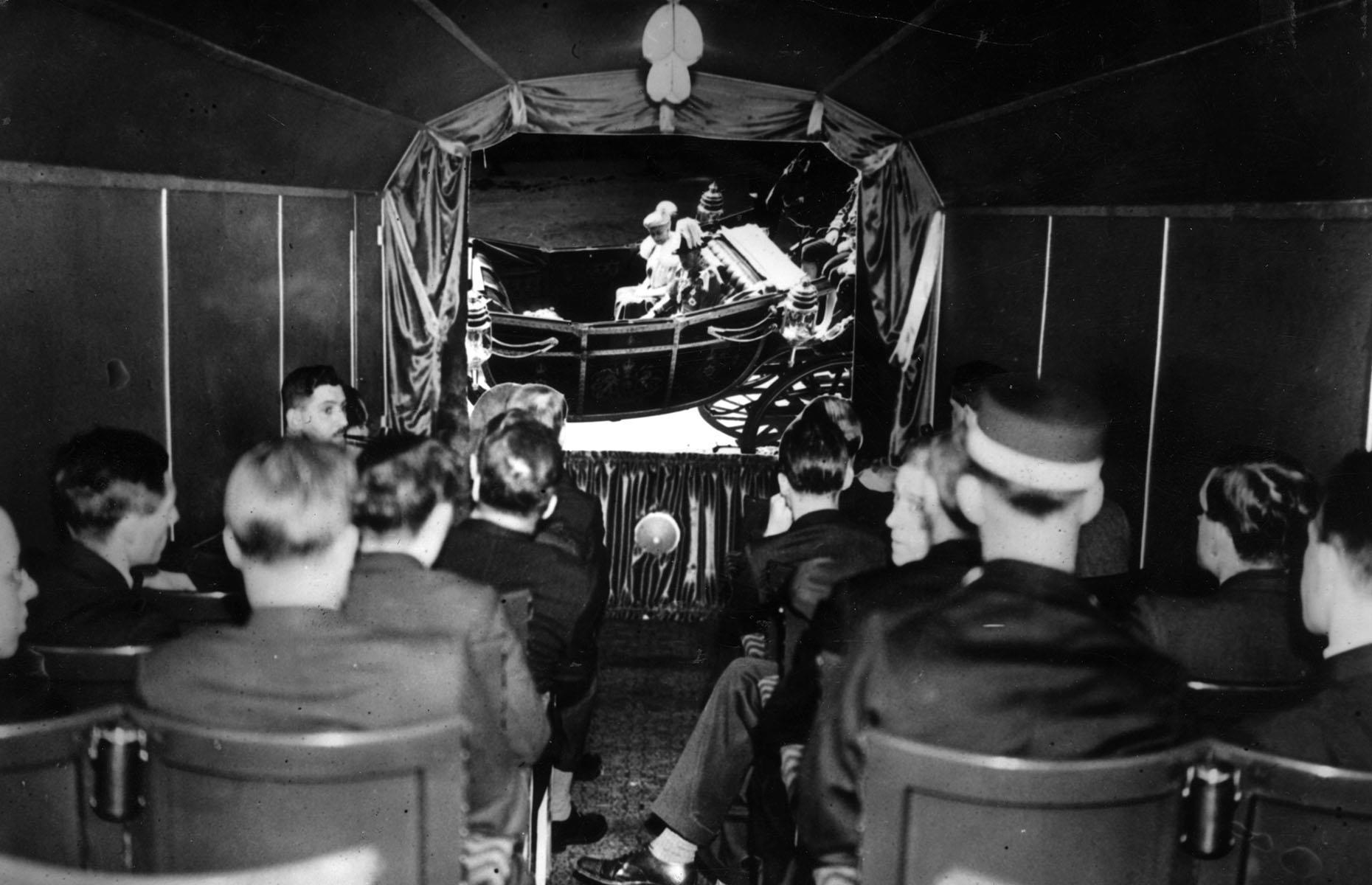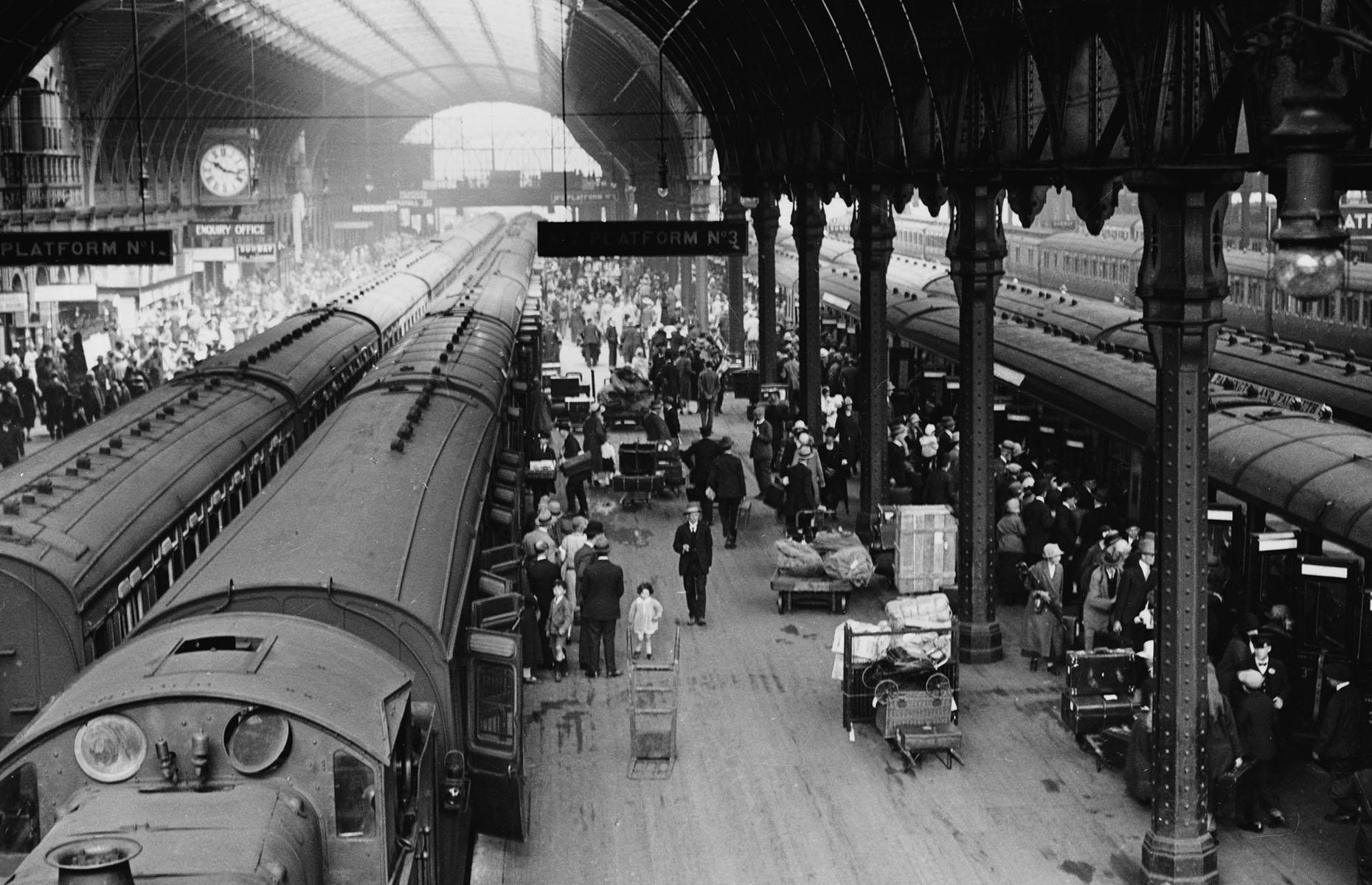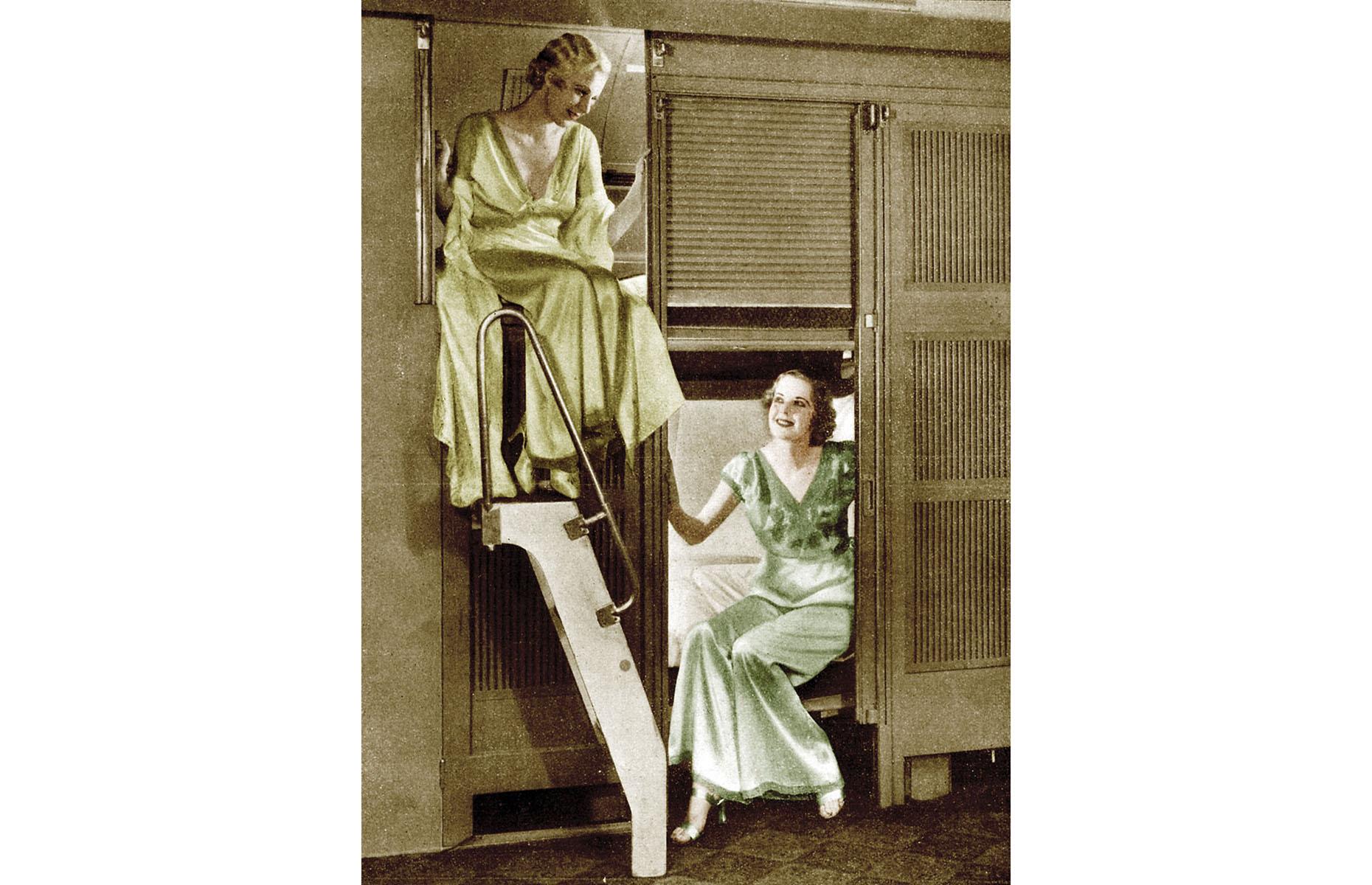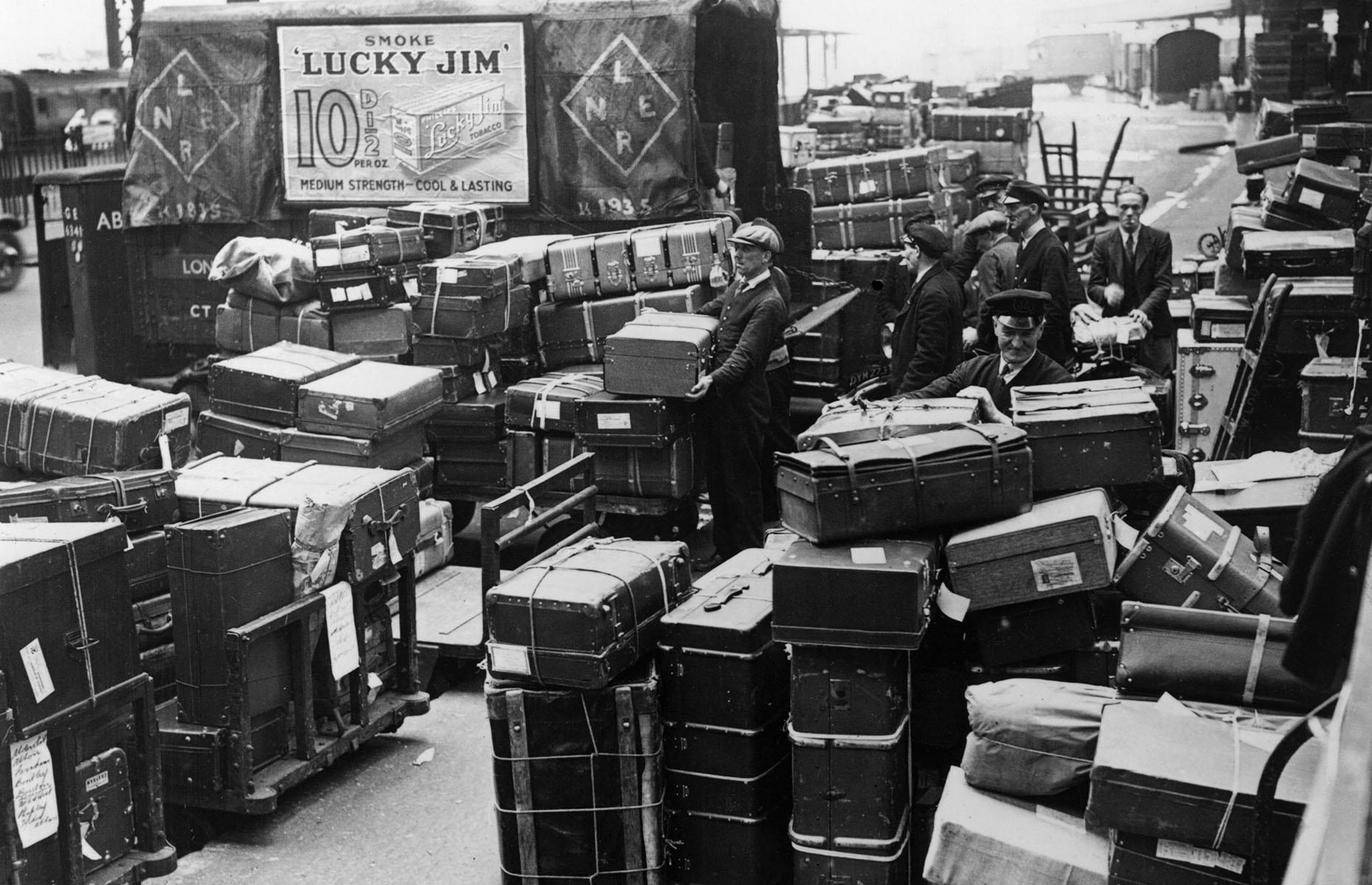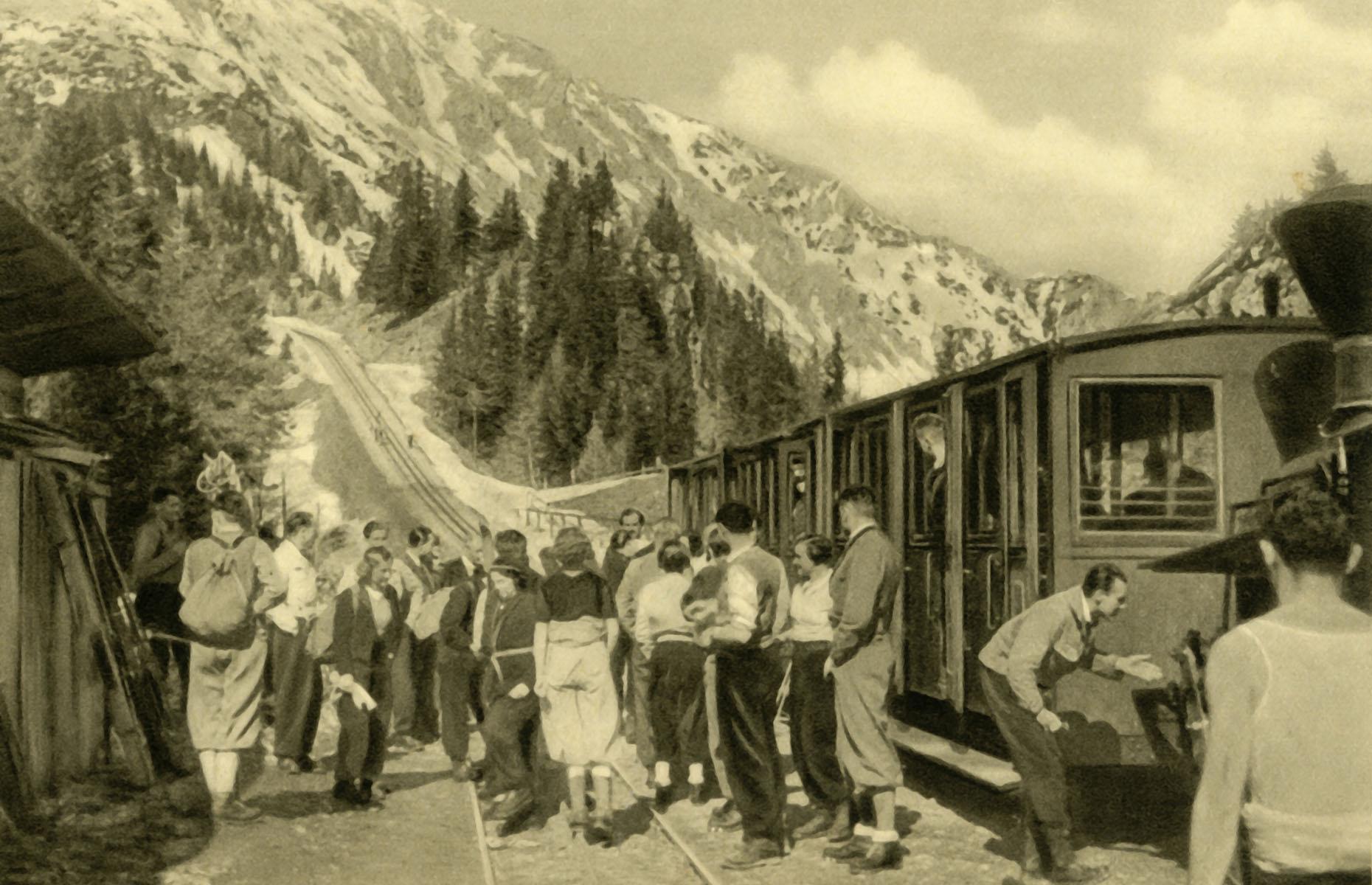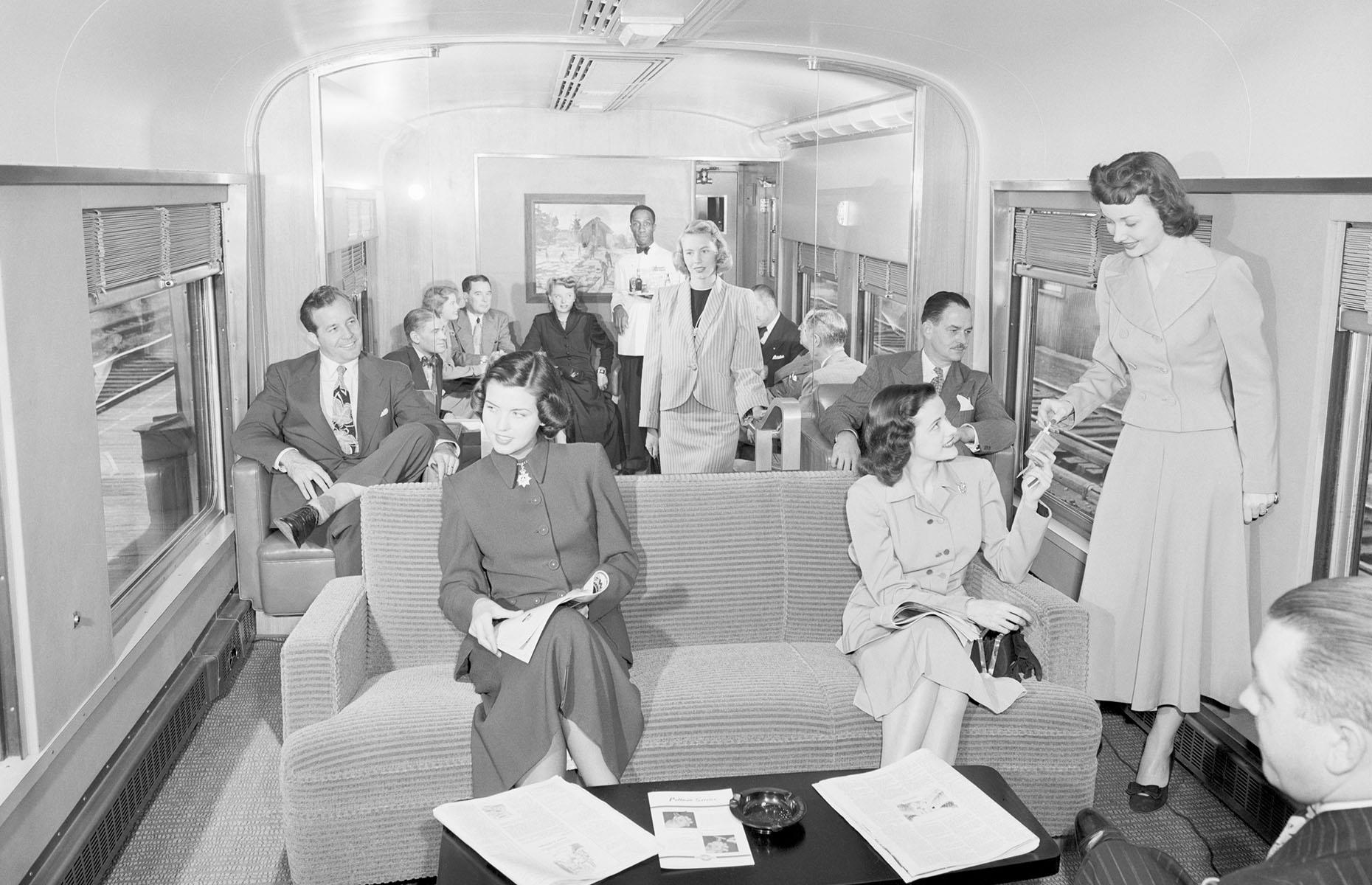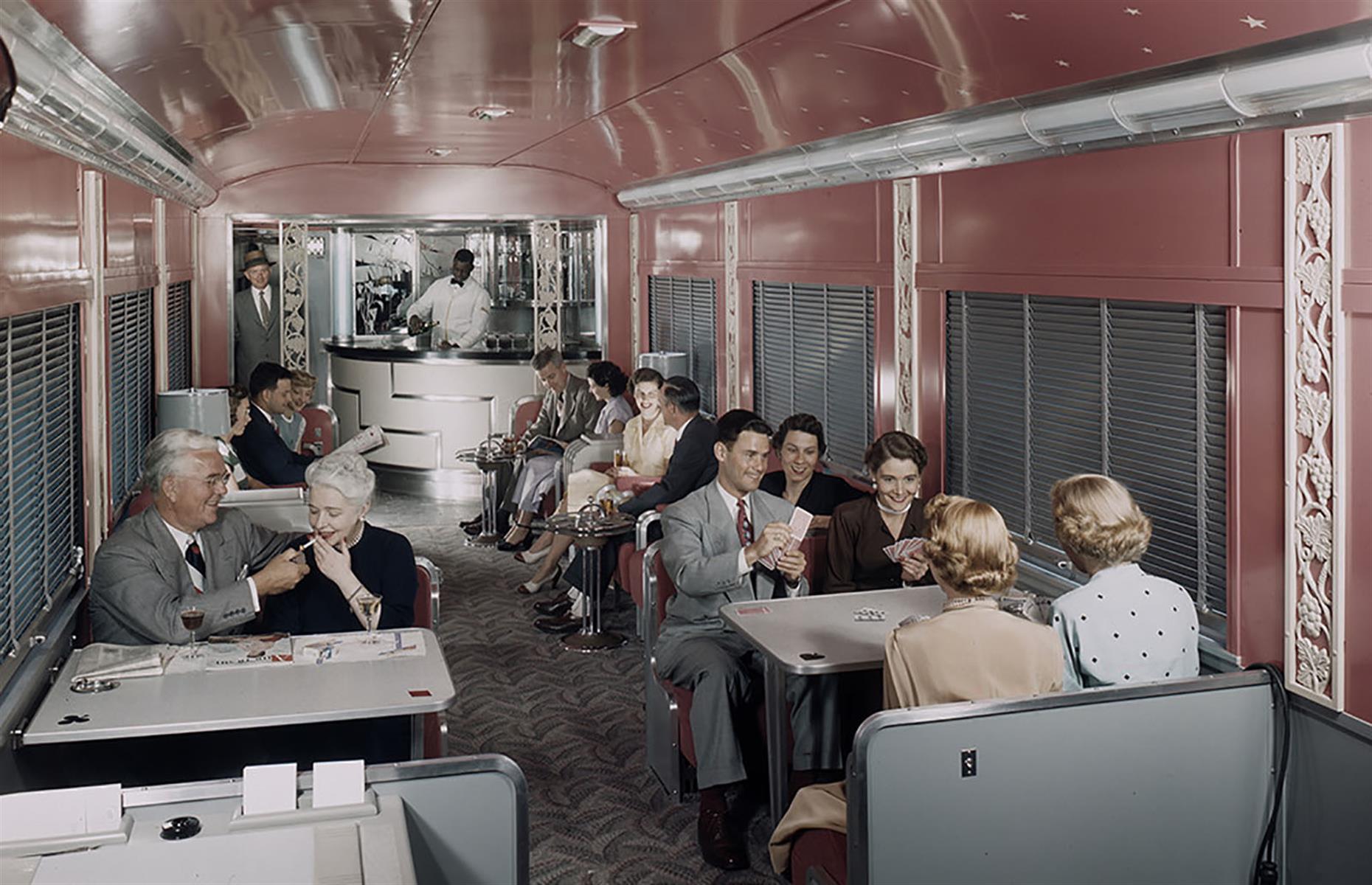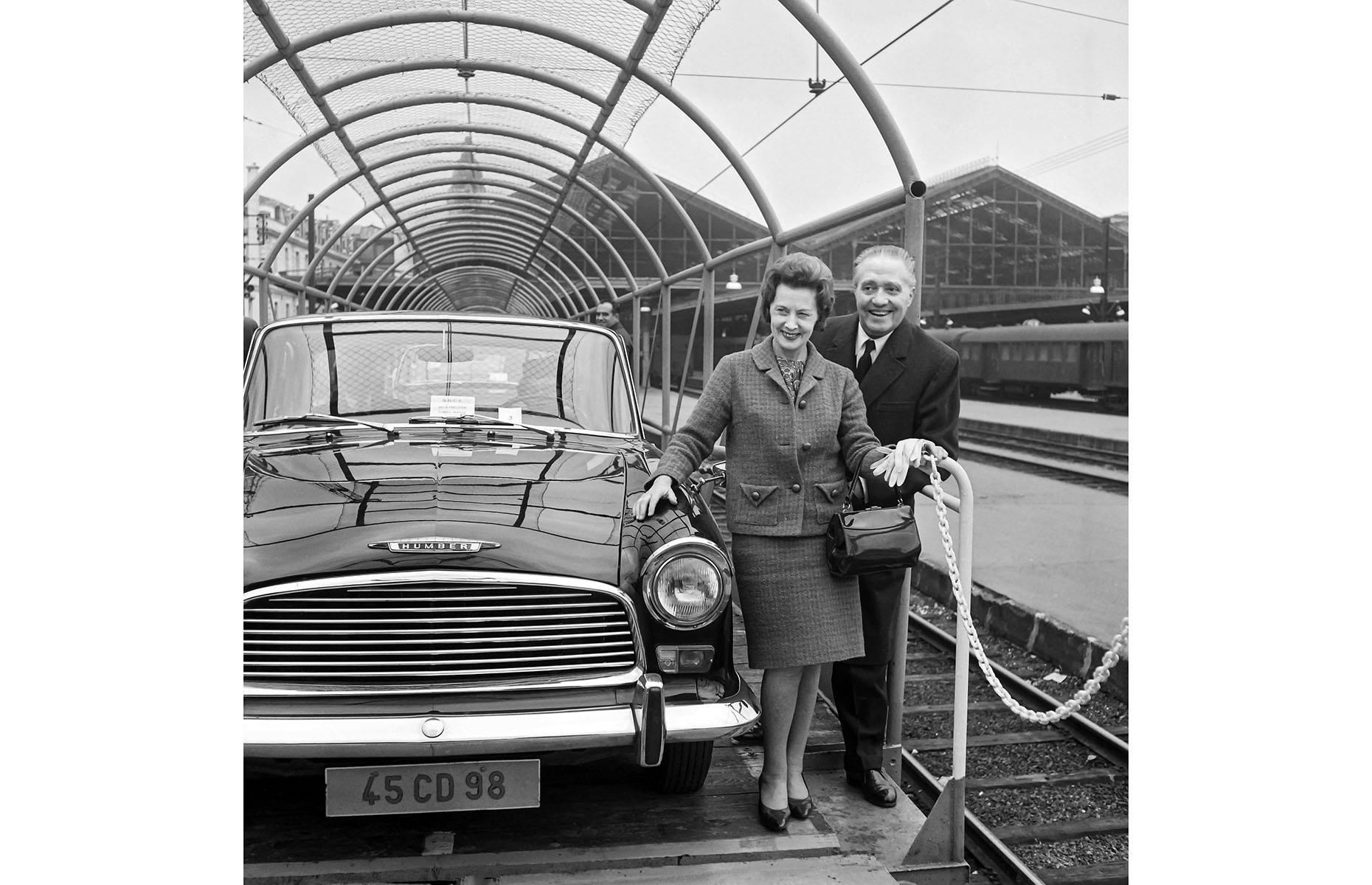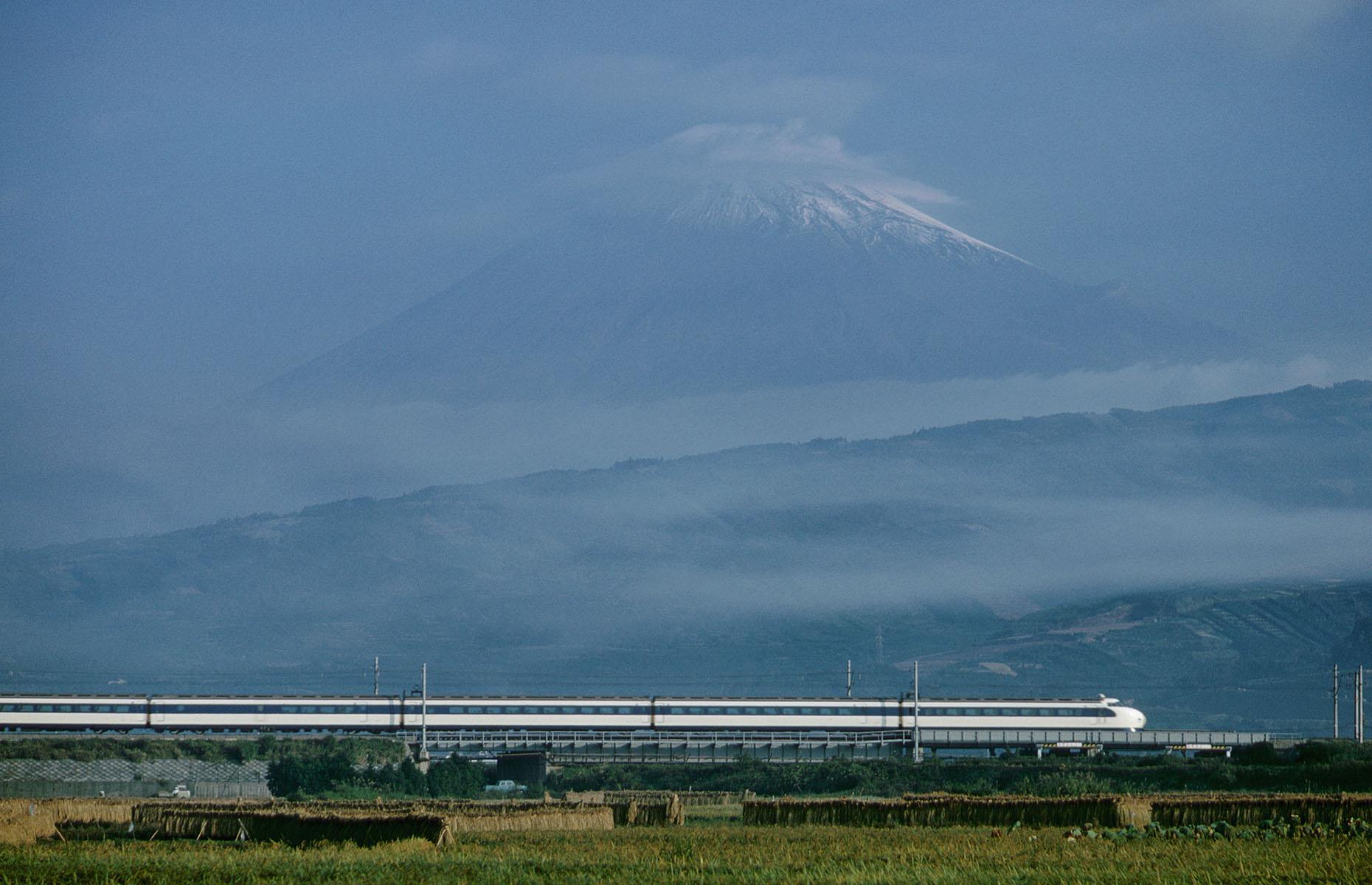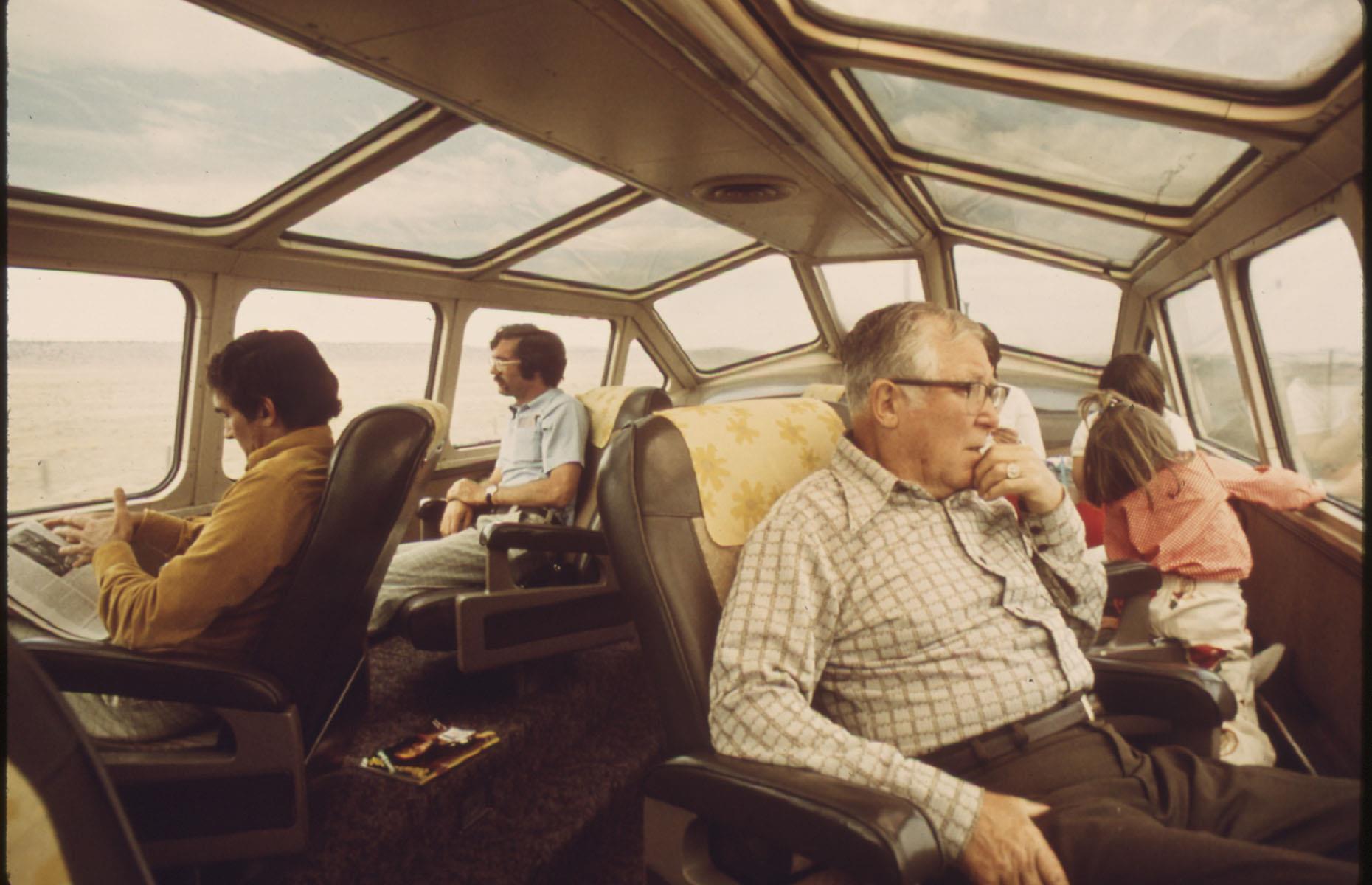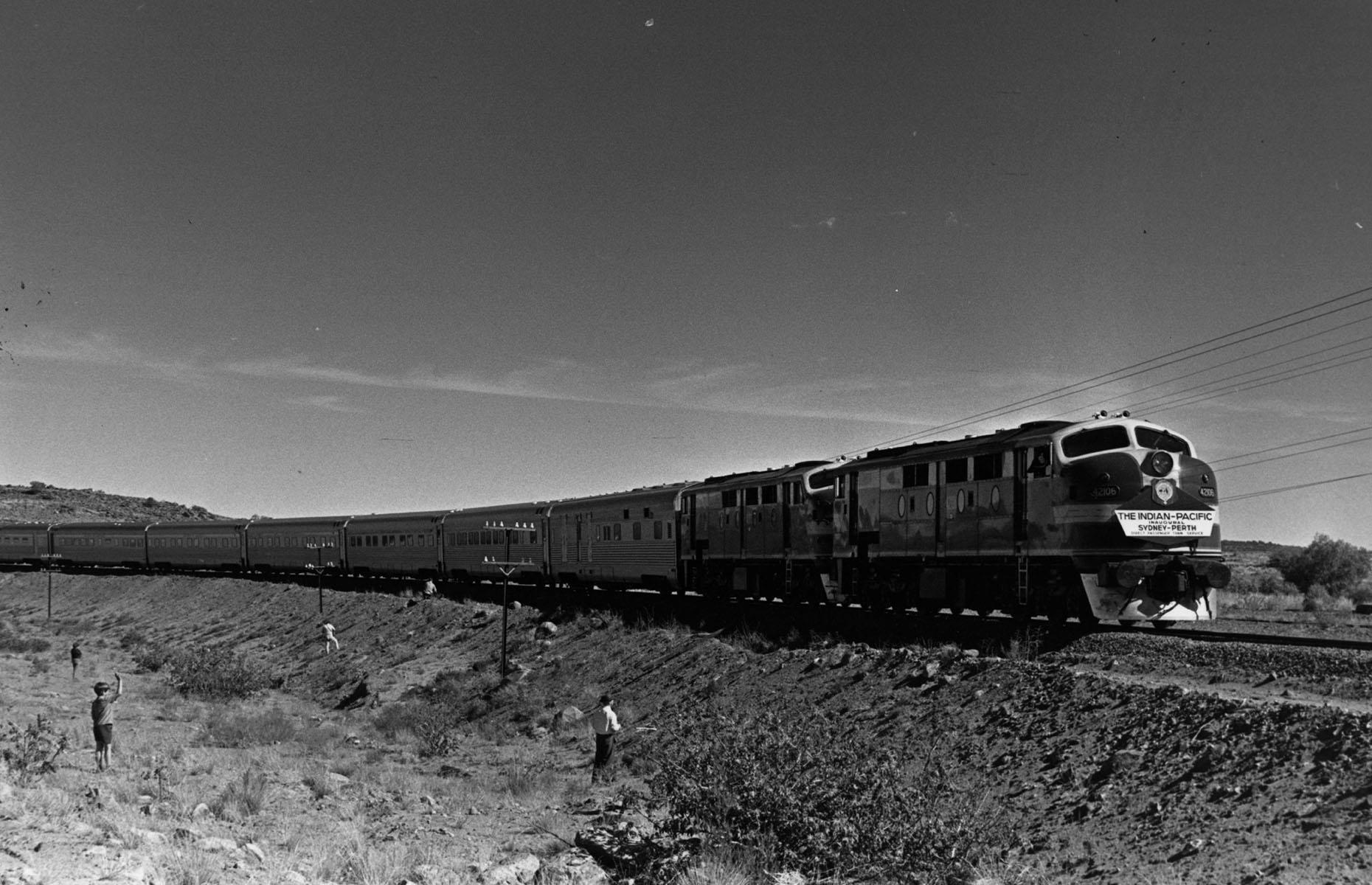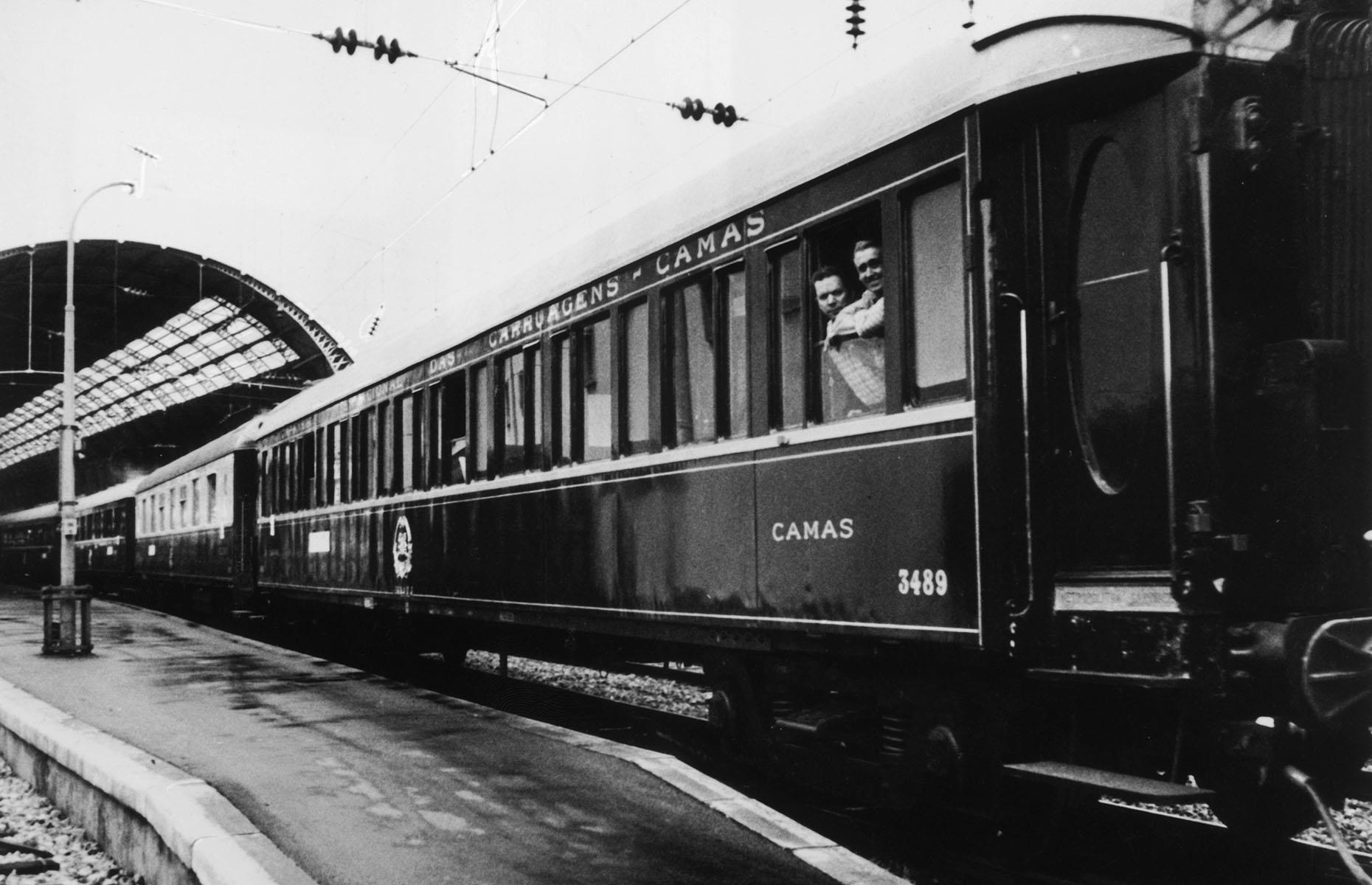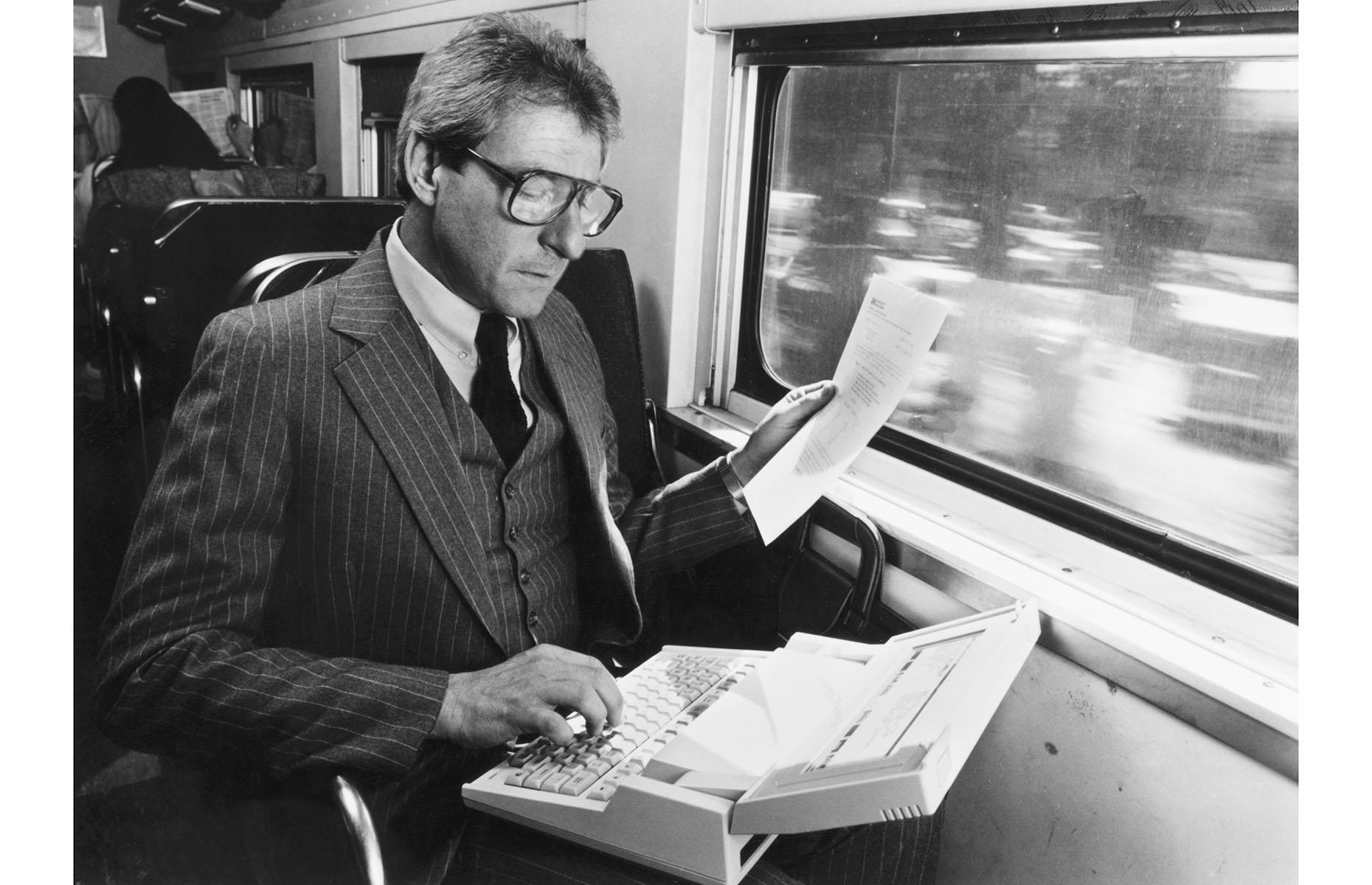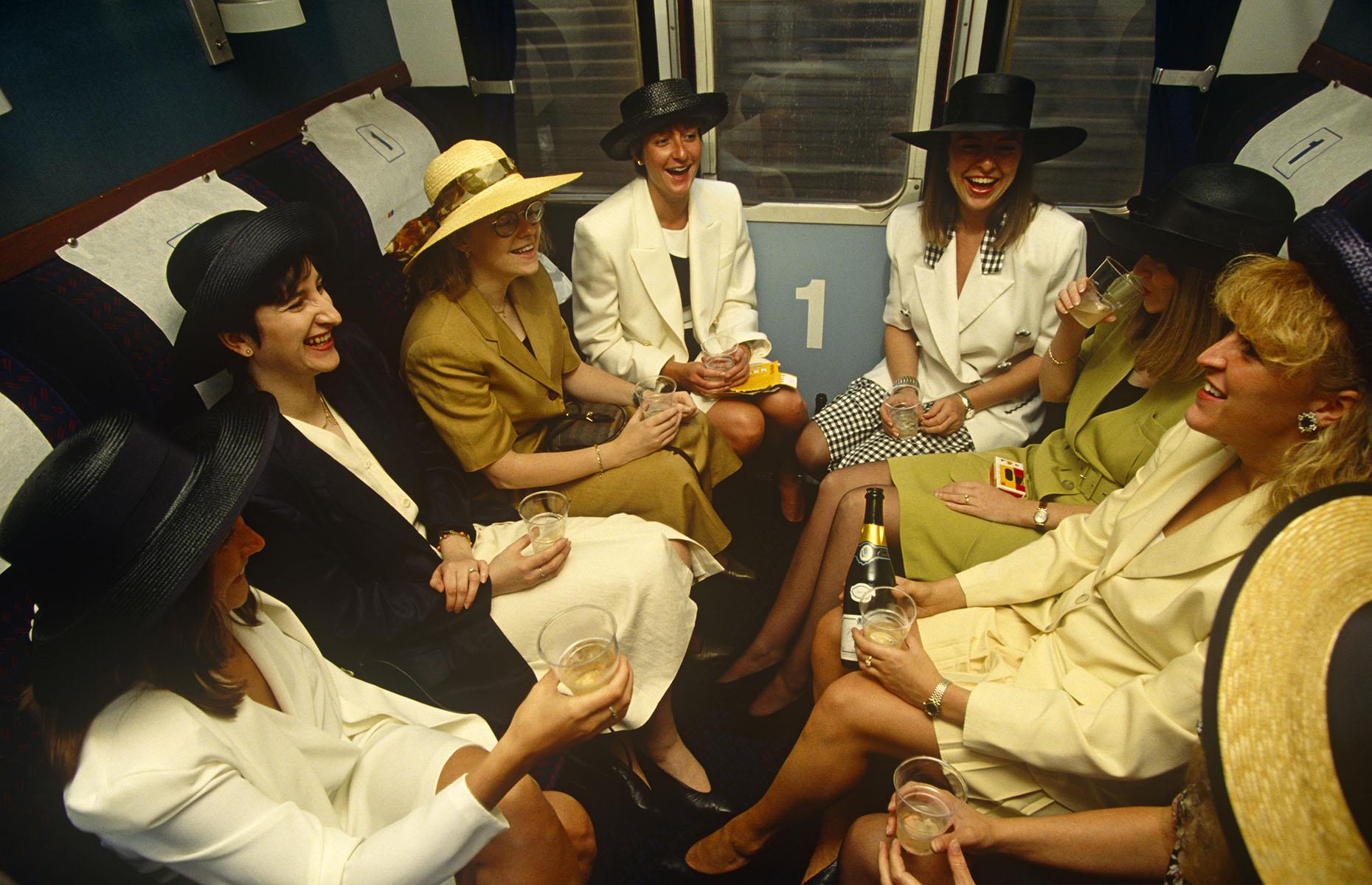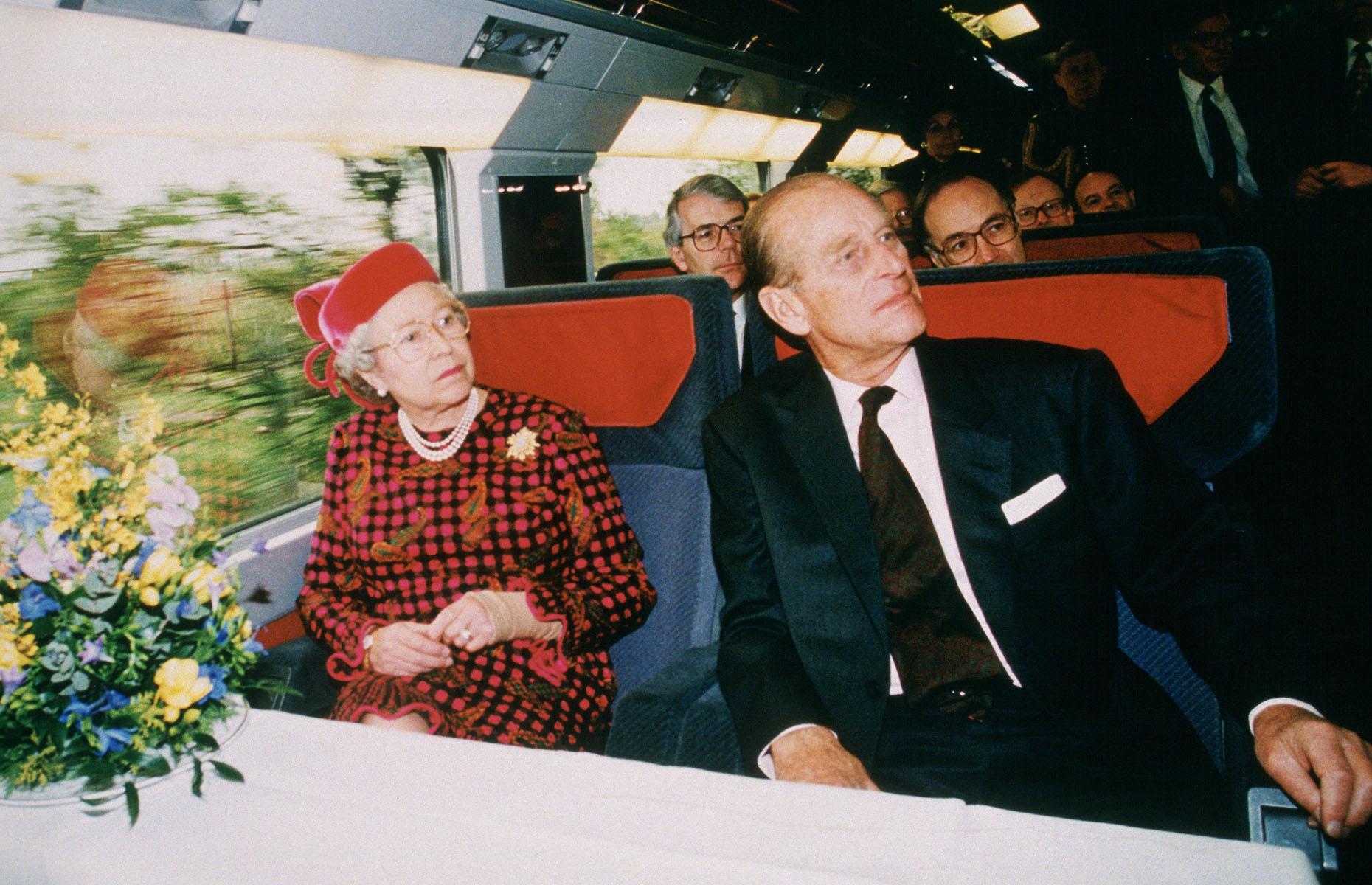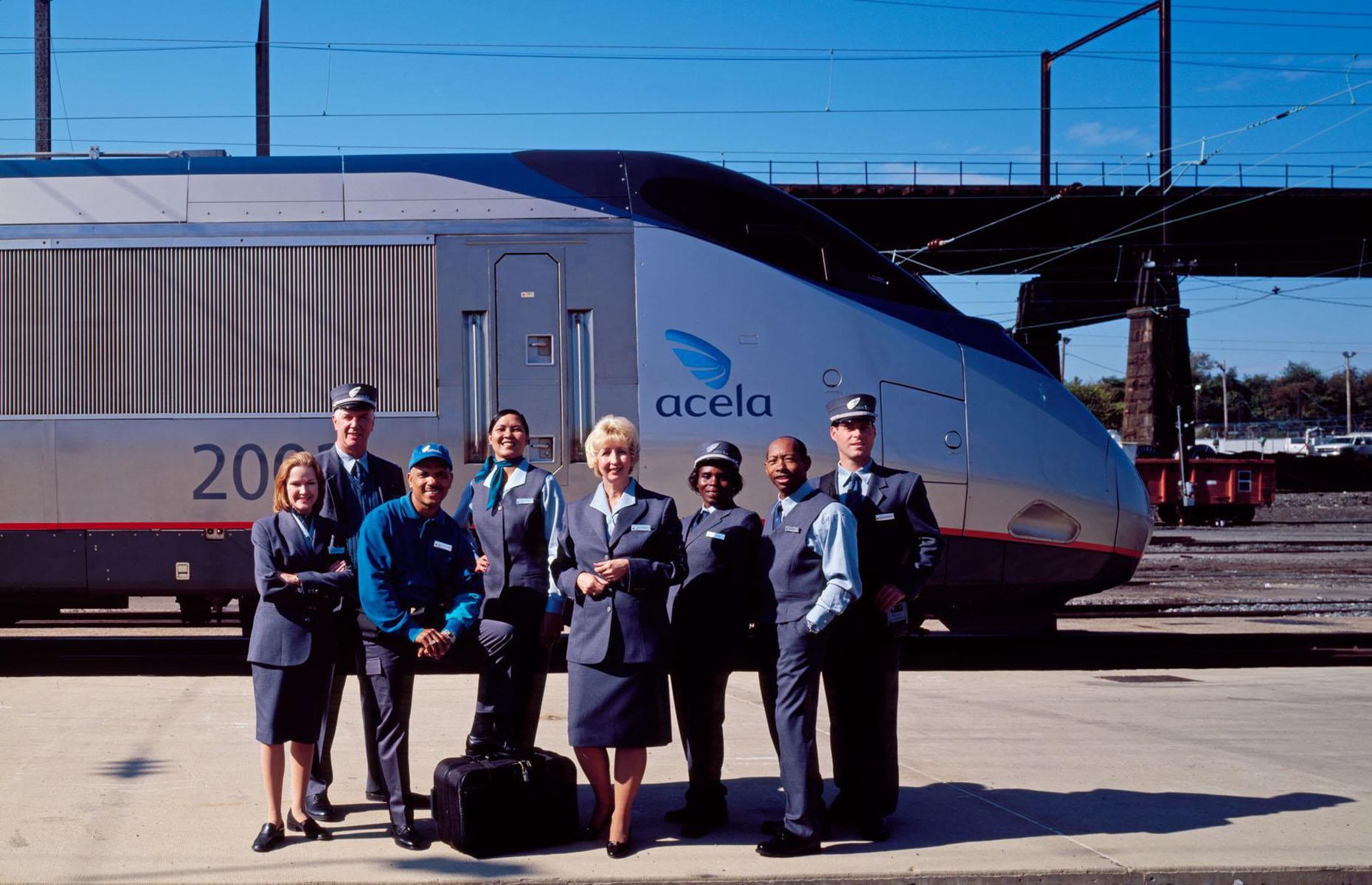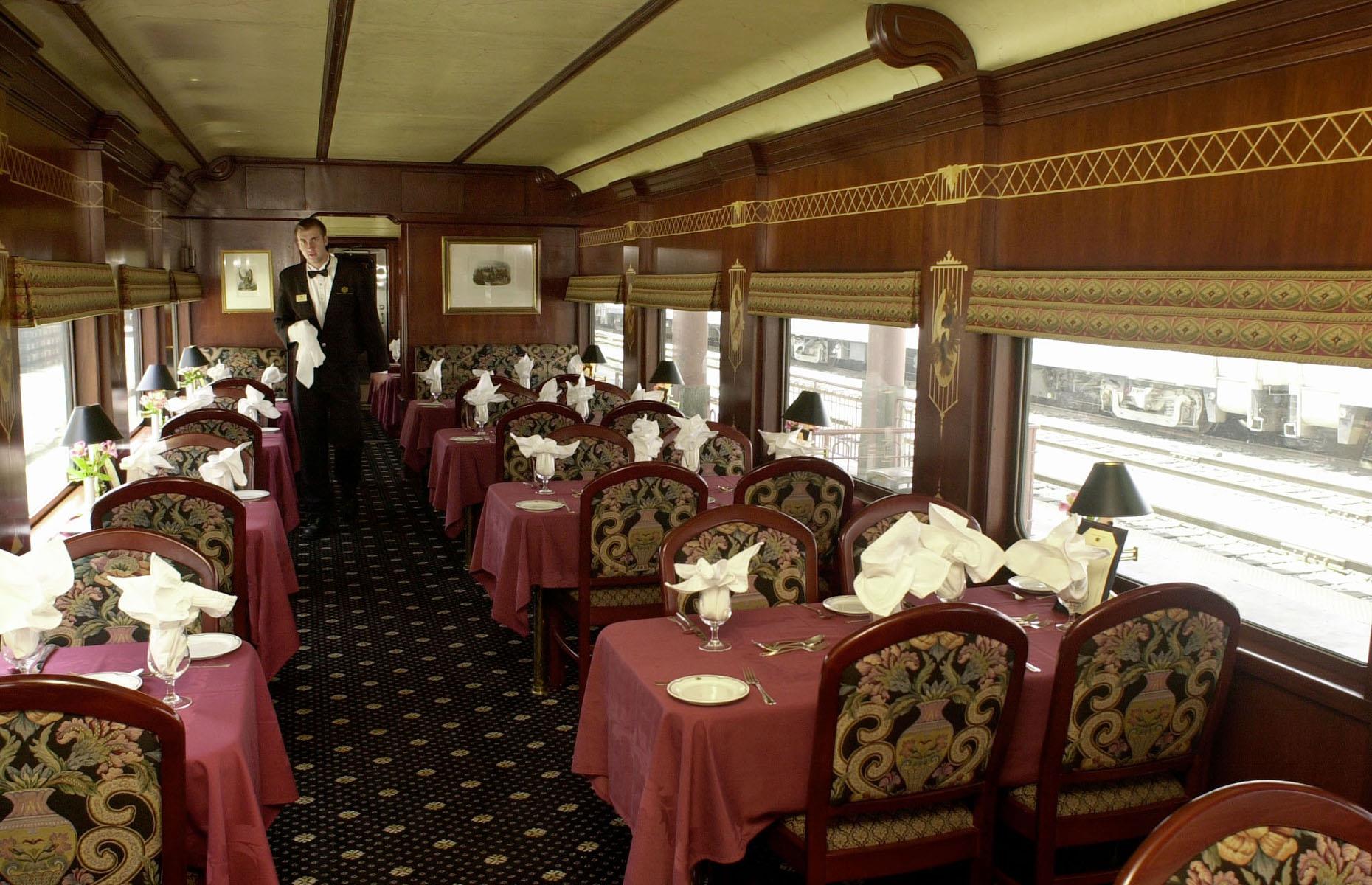 Rail travel through the ages
1860s: British royals embrace train travel
Built by Wolverton Works in 1869, this is the furnished interior of Queen Victoria's saloon carriage. In 1842, she was the first British monarch to travel by train when she took a Great Western Railway train from Slough to Paddington. Twenty-seven years later, Queen Victoria commissioned two railway coaches, a sleeping car and a saloon car, and the latter was reputedly the queen's favorite railway vehicle. It's now on show at the National Railway Museum in York.
1870s: an early railroad bridge in Arizona
1880s: luxurious interior of a railroad car
1880s: first transcontinental train in Canada
1890s: dining car on the Chicago Great Western Limited
Chicago Great Western Railway was a relatively small railroad chain, its routes mostly connecting Chicago and the Twin Cities. What it lacked in size though, it made up for in elegance and glamor. The daily Great Western Limited trains connecting Chicago and Kansas City didn't skimp on lavishness either, as seen in this photograph of the dining car, captured in 1899. Dedicated dining cars were already a normal part of long-distance trains by the mid-1880s.
1890s: barber shop on board a train
As the wealthiest passengers' wants and needs grew larger, trains became even more luxurious, turning into 5-star hotels, restaurants and salons on wheels. This barber operated a shop aboard a train of the Erie Railroad, connecting New York City and Jersey City with Cleveland, Buffalo and Chicago.
1900s: all about comfort
1910s: British royals on tour
1910s: train travel for everyone
As trains grew more and more popular around the world, plenty of people were keen to enjoy this speedier way of travel. Obviously, third class comfort was nowhere near the service first class passengers enjoyed. Yet these children and young adults are still excited for their vacation trip to Bognor Regis on the south coast of England, photographed before leaving London Bridge station in July 1913.
1910s: Darjeeling Himalayan Railway loop
1920s: first non-stop service of the Flying Scotsman
One of Britain's most famous trains, the Flying Scotsman, embarked on its first journey in 1862, however, it wasn't until May 1928 that it completed its first non-stop service between Edinburgh and London. In this image captured at King's Cross Station in London, the train driver and firemen are presented with souvenirs to mark the occasion. This particular locomotive (LNER Class A3 4472) also set two steam locomotive world records, first reaching a speed of 100mph (161km/h) and then for the longest non-stop run of 442 miles (711km) while in Australia in 1989.
1920s: Swedish State Railways Second Class
1920s: new entertainment on board
1930s: films on trains
1920s: vacation rush
As summer arrived, Paddington Station in London, England, in June 1926 looked no different to how Stansted Airport does today before vacation season. Crowds are pictured waiting to board trains for Cornwall – an especially sough-after holiday destination for Londoners at the time.
1930s: sleeping in comfort
1930s: battling baggage
Whether it's train travel in the 1930s or jetting away on an airplane in the 2000s, there's still baggage to be loaded and unloaded. Here baggage men unload passengers' suitcases from a train that's arrived at London Waterloo station. Take a look at how air travel has changed in the last 100 years.
1930s: summer vacations in the Austrian countryside
1940s: long-haul journeys in comfort
1940s: new luxury trains
Post-war America was very keen to quickly move past the tragedies of the war and usher in a new capitalist and consumerist era, and rail travel certainly benefited from this new attitude. Launched in 1948, this was the new observation car of the 20th Century Limited, a New York Central Railroad train running between New York City and Chicago. The new luxuriously appointed trains were (and still are) among the world's greatest trains and the phrase 'red carpet treatment' comes from the specially designed crimson carpets on this train.
1950s: lounge on the Southern Pacific Sunset Limited
1960s: a dream of Eurotunnel
1960s: high-speed rail travel is unveiled in Japan
1970s: the dome car of the Southwest Limited
An Amtrak train between Los Angeles, California and Chicago, Illinois, the Southwest Limited passed through the enchanting landscapes of New Mexico and Arizona. The new dome cars were perfect for sightseeing and were introduced as early as the 1950s by the Budd Company. Here, passengers enjoy the surrounding views in 1974 on the Southwest Limited, now Southwest Chief. Here are stunning historic images of theme parks in full swing.
1970s: the inaugural journey of the Indian Pacific
1970s: final journey of the Orient Express
A bittersweet moment is captured here in October 1977 as the Orient Express, the glamorous long-distance passenger service, stops in Monte Carlo along its final direct journey from Paris to Istanbul.
1980s: business on the go
Not at all a surprising sight on any train today, this gentleman from the 1980s is well ahead of his time as he's using precious commute time to do work on an early Hewlett-Packard laptop. Discover vintage photos of American summer vacations.
1990s: ladies en route to the Royal Ascot, England
1990s: Queen Elizabeth II and Prince Philip aboard Eurostar
2000s: Amtrak employees in front of the new Acela Express train
Train travel in America reached new highs with the launch of Amtrak in May 1971, but its flagship service Acela Express, launched in 2000, is by far the most successful route. Connecting Washington DC and Boston via 16 stops that include Baltimore, Philadelphia and New York City, it's an essential service not only for travelers, but commuters too. They are also the fastest trains in the Americas, achieving speeds up to 150mph (241km/h). Here, proud Amtrak employees show off their new uniforms in front of the newly launched train.
2000s: aboard the American Orient Express
A new incarnation of the famous train, the American Orient Express, formerly the American European Express, operated between 1989 and 2008. A private luxury train operating under Amtrak, it offered its passengers an all-inclusive journey with meals, entertainment and hotel stays along the route. The 1940s and 1950s-era passenger cars cost nearly $15 million to restore and tickets were priced up to $10,000 per person one way.
Now take a look at the world's most scenic train journeys that don't cost a fortune
Source: Read Full Article