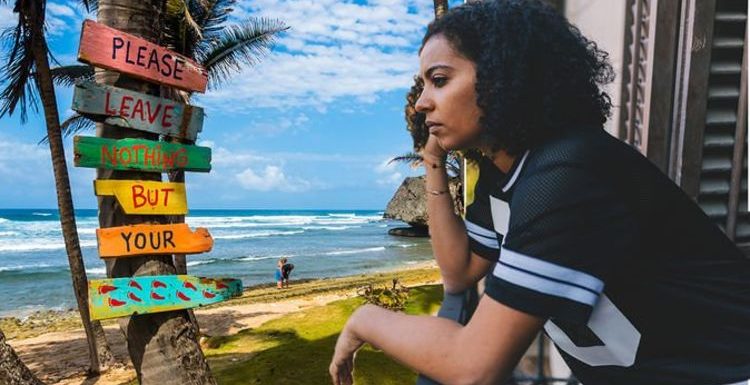 Barbados to offer year-long scheme for remote workers
There is some speculation holiday hotspot Barbados may be the next nation to have its travel corridor removed. A sharp rise in infections across the Caribbean Island come in tandem with a series of news reports of Britons bending quarantine rules to escape quarantine and, in one case, for sexual encounters.
Under Barbados law, arrivals into the country must present a negative PCR test taken within three days of arrival.
"On arrival, you will be required to quarantine at government-approved facilities (a designated holding hotel or approved villa at your own expense, or a government facility free of charge), and undertake a further test five days after the first accepted negative test," explained the Foreign, Commonwealth and Development Office (FCDO).
"You will need to stay in your hotel room and may be required to wear an electronic tracking bracelet until you receive the results of your second test. If this second test is negative you will no longer be subject to quarantine."
However, it seems some visitors have been caught breaking the rules.
We will use your email address only for sending you newsletters. Please see our Privacy Notice for details of your data protection rights.
One high-profile breach of the country's coronavirus rules saw Love Island star Zara Holland fined Bds$12,000 (£4,300) after attempting to flee the country rather than isolating in a government facility following a positive COVID-19 test.
Reports state around 33 new cases of the virus have been linked to the airport which Zara and her boyfriend were attempting to fly out from.
According to Ms Holland, however, her breach of the rules was simply a "massive mix up".
A British couple were also caught attempting to sneak a woman into their room for sex, despite having only arrived on the island recently.
DON'T MISS
Spain holidays: Spain extends UK flight ban [INSIGHT]
Flights: Latest updates for BA, TUI, easyJet, Ryanair and Jet2 [UPDATE]
Holidays: Expert issues travel insurance warning as GHIC launched [WARNING]
This breach saw them fined Bds$6,000 (£2,200) each for breaking restrictions.
The Telegraph also reports holidaymakers cutting off their quarantine wristbands so they can go to parties or flee the country. Britons have not been the only tourists in the spotlight for breaking rules, though.
According to the Telegraph, a Jamaican holidaymaker was imprisoned for six months after being unable to pay his fine for breaking quarantine rules in order to purchase a lemonade.
Now, figures in the country are on the incline, and it could see British tourists banned from holidays altogether.
The Caribbean island currently has 968 confirmed cases of covid, as stated by John Hopkins University.
According to Reuters, Barbados is reporting 39 new infections on average each day.
However, it is the nation's seven-day infection rate which has caused most concern.
Prior to Christmas, the island was recording 3.8 cases per 100,000 residents.
That figure now sits at 96.9 cases per 100,000 residents.
Travel expert Paul Charles, from the PC Agency, told The Telegraph he believed the rise in infection was a "hangover" from the Christmas period.
Despite this, there is no clarity as to whether or not it will impact holidaymakers in the coming days.
Should the island lose its travel corridor, Britons returning to the UK would face 10 days of quarantine.
Barbados has already put in place a number of new restrictions to try and curb the spread.
This includes a new nighttime curfew between 9pm and 5am for everyone on the island, as well as a ban on gatherings.
Source: Read Full Article