Global Travel Collection (GTC), Internova Travel Group's luxury division, recently unveiled its Path Forward program, an internal restructuring of advisor development. The program puts groups of 50 to 100 independent contractors (ICs) in three verticals: leisure; corporate; and production and entertainment. They are then paired with an account manager who helps develop their business, among other initiatives, like succession planning training and an enhanced suite of benefits for top producers. GTC president Angie Licea recently spoke about the Path Forward with senior editor Jamie Biesiada.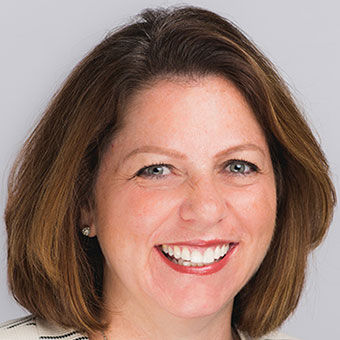 Q: What are the biggest benefits of the program to your advisors?
A: First off, it's the art of making our size feel small. We have a lot of advantages being who we are and the leverage we have in the industry, but how do we make that feel small for advisors? How do we make it feel personal, warm and fuzzy?
Also, just the pure focus on their portfolios and helping them focus on revenue and really helping them where they want to increase their business acumen.
For sure, connecting advisors with the right partners. Right now, partners, they come in and they are communicating to all of our advisors; now we can be very targeted in the segmentation of that connection.
Last of all, maybe one of the most important benefits is focusing on the verticals and really bringing the business-specific training and insights to the verticals.
Q: You touched on suppliers. What benefits will they see?
A: I don't know that agencies and partners in our IC space have done a good job of using data. First is utilization of data to target in on where the opportunity is. If somebody's not selling the market but has potential, we should be talking to that advisor. If somebody's in the market and not selling their property, we should be talking to that advisor. Focusing, yes, on top performers in that market but more so where is the identification of the potential?
Q: So if I'm selling a lot of Oceania but not sister brand Regent, and there's potential for Regent with my clients, you might start pitching Regent to me?
A: Yes, Regent would educate that group of advisors. Ultimately, the advisor is going to sell what the advisor is going to sell, but at least they're educated on what the opportunities are so they can better consult with their customers. You get a theme here: We're moving from being reactive to being proactive and consulting. 
Q: You're also introducing a plan for onboarding new advisors as part of the Path Forward.
A: In the summer, I will be starting new-to-industry training. What I really would want them to do is become an IC assistant for at least six months to really, really understand how to be a travel agent and then move into actually running their own business.
Fifty percent of the people who will come into that program will be from underprivileged communities. We're going to go out to high schools and go out to places where they might think that maybe working at a gas station is their only hope for the future. We're going to teach them that they can have a career and make good money. That's a commitment to humanity that our team is making because we believe in this industry so much and we believe in helping people.
Q: What has advisor reaction been thus far?
A: Mixed. I would say about two-thirds of the advisors have been, 'Thank you for watching out for us. Thank you for leading us through.' I think a third are very nervous about the change, meaning their point of contact might change, or the unknown of what this looks like. I know what they'll find as we go through this is the level of care in which we're creating this. 
Source: Read Full Article