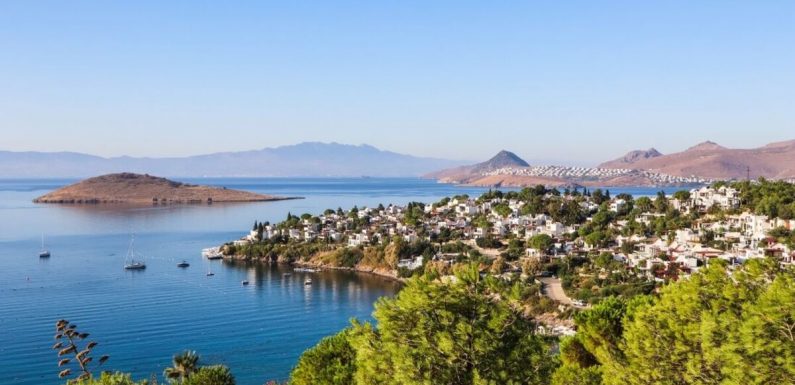 If you have a holiday booked to Turkey, you might be concerned about travelling in the aftermath of the disaster. However, visiting the country on holiday can be a way to help after a tragedy as it could boost the economy.
On February 6, two major earthquakes hit southern Turkey and northern Syria, causing huge devastation.
The Turkish Government has declared a state of emergency in the affected regions, however many of the country's tourist hotspots are unaffected.
Turkey's beach resort areas including Antalya, Bodrum, Marmaris and Izmir were not impacted by the earthquakes and there is no advice against travelling there.
It is also safe to travel to Turkey's capital city, Ankara, and Istanbul, which were unaffected by the earthquake.
Cappadocia, famous for its hot air balloon trips and rock formations, was also unaffected by the earthquake.
British tourists will not be able to travel to any of the areas under the state of emergency, as only vehicles carrying aid can enter.
State of emergency provinces
Kahramanmaras
Gaziantep
Malatya
Diyarbakir
Kilis
Sanliurfa
Adiyaman
Hatay
Osmaniye
Adana
The British Government also advises tourists against all but essential travel to the province of Hakkari and Sirnak.
Due to safety and security concerns, the FCDO advises against all travel to areas within 10km of the Syrian border.
It's unlikely that any booked holidays to Turkey will be cancelled unless the FCDO changes its advice.
This means that travellers could lose their money or only receive a partial refund if they decide to cancel their holiday.
Hotels could be busier than usual as some accommodation may be being used to house earthquake survivors.
The British Government advice states: "British nationals made over 3.8 million visits to Turkey in 2022.
"Most visits are trouble free. Be alert to your surroundings and remain vigilant in crowded places popular with foreign nationals, including during festival periods."
Tourists travelling on a package holiday should be covered by the Package Travel Regulations which should protect them if anything goes wrong.
British tourists should also check that their travel insurance covers Foreign Office advice changes and natural disasters.
If the FCDO does change its travel advice, British tourists should not travel anywhere against the advice.
If they decide to travel despite the advice, they could put themselves at risk and invalidate their travel insurance.
British tourists should check the Foreign Office Advice page before they travel to Turkey as advice can change with little notice.
Source: Read Full Article