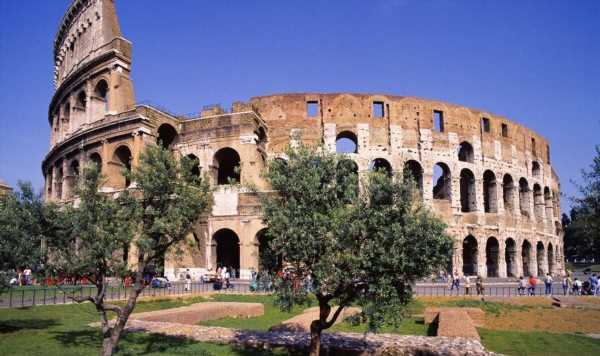 Rome's spectacular Colosseum is one of Italy's most visited landmarks but the top attraction has been invaded by some unwanted guests this summer.
City authorities have announced they are taking action to tackle a huge rat infestation at the ancient Roman landmark.
Tourists had posted videos on social media showing rats roaming close to the ancient amphitheatre, which is the world's largest left standing.
The city's head of refuse collection, Sabrina Alfonsi, said an "extraordinary intervention" had taken place over the weekend to tackle the infestation.
Workers were tasked with laying traps and clearing rubbish. Recent heatwaves are thought to have contributed to the issue as tourists have left lots of water bottles around the site.
READ MORE 'Mysteriously beautiful' lake hides flooded abandoned town in Italy
Alfonsi said the city's ratty problem was now under control but added that work would continue in the coming weeks in areas where rats are common.
Rome is one of the world's rattiest cities and there are thought to be seven million of the rodents living in the Italian capital. That's more than two and a half rats for every local resident.
The top tourist destination has struggled to keep waste under control with rubbish bags often left overflowing on the streets.
Don't miss…
Cruise guests issued warning over last minute itinerary changes[CRUISE]
'Spectacular' British coastal walk includes stop at 'magical' beach[STAYCATION]
Spanish region with the most British expats named – full list[EXPATS]
We use your sign-up to provide content in ways you've consented to and to improve our understanding of you. This may include adverts from us and 3rd parties based on our understanding. You can unsubscribe at any time. More info
The city isn't the only tourist destination to be faced with a rodent infestation. Chicago was crowned the world's rattiest city in a recent survey.
Paris and London also made the list with rodent numbers thought to have increased exponentially during the pandemic.
In April, New York appointed a rat czar to deal with the city's rodent problem. The city's mayor said rats don't "run the city".
But rats aren't the only guests causing issues for Italian authorities. Over six million people visit Rome's Colosseum every year and it's one of the new Seven Wonders of the World.
Earlier this summer, a tourist angered residents by carving his name onto the ancient attraction. A few weeks later, a teenager was caught doing the same.
The incidents were just the latest in a trend of bad behaviour which has seen several major monuments damaged.
Source: Read Full Article