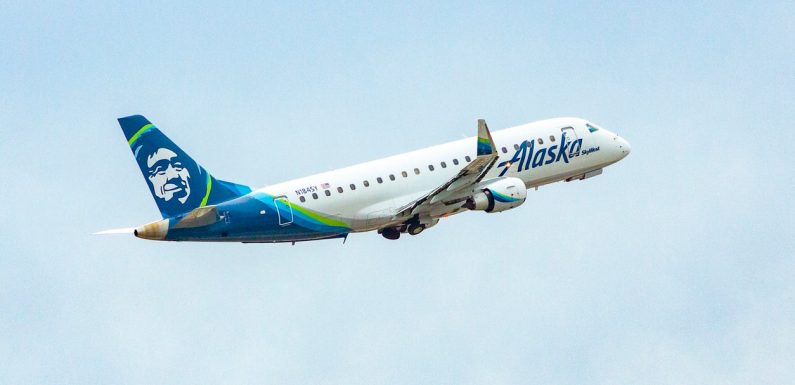 Alaska Airlines has banned 14 passengers from its flights after they refused to wear masks and "harassed" flight attendants during a service from Washington, DC.
The carrier said the travellers were "non-mask compliant, rowdy, argumentative and harassed our crew members."
"Their behaviour was unacceptable," said an airline spokesperson. "We apologise to our other guests who were made uncomfortable on the flight.
"We will not tolerate any disturbance on board our aircraft or at any of the airports we serve."
Read more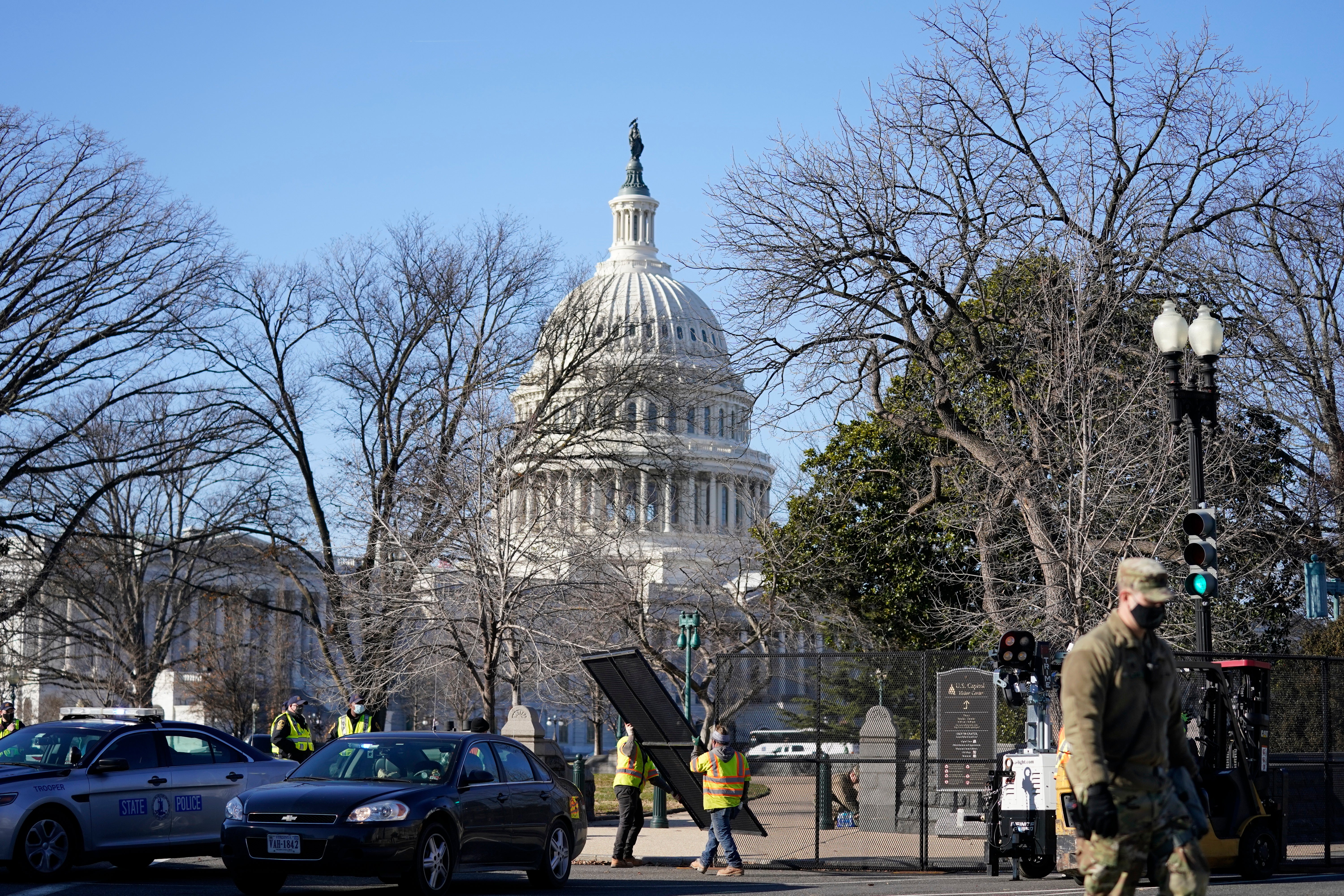 The five-hour flight to Seattle on 7 January came just one day after pro-Trump supporters forced their way into the US Capitol in Washington, DC.
It is unclear whether any of the banned travellers had been in the US capital to attend the violent demonstrations, during which five people were killed.
The passengers will be banned from flying with Alaska until the airline's mandatory mask policy, which stipulates that everyone aged two and over must wear a face covering while on the aircraft and during boarding and deplaning, is lifted.
INDY/
GO Weekly Newsletter
TIME TO TRAVEL!
Read our full mailing list consent terms here
INDY/
GO Weekly Newsletter
TIME TO TRAVEL!
Read our full mailing list consent terms here
It followed a union's calls that rioters be banned from commercial flights home after the insurrection.
"The mob mentality behaviour that took place on several flights to the DC area yesterday was unacceptable and threatened the safety and security of every single person onboard," said the Association of Flight Attendants-CWA president, Sara Nelson.
"Acts against our democracy, our government and the freedom we claim as Americans must disqualify these individuals from the freedom of flight."
Several pro-Trump demonstrators were removed from a Delta flight out of Washington.
An unnamed Florida resident, who had attended the riots at the Capitol, filmed the aftermath at Reagan Airport on 8 January.
In the video clip, shared with SNN News, a man lowers his mask and says: "I said Trump 2020 and they kicked me off the plane."
A Delta spokesperson told The Independent: "Nothing is more important than the safety and security of our people and customers.
"Actions taken to remove unruly customers on flights are based solely on behaviour that affects the safety and security of our operation including noncompliance with instruction from flight crews."
Source: Read Full Article