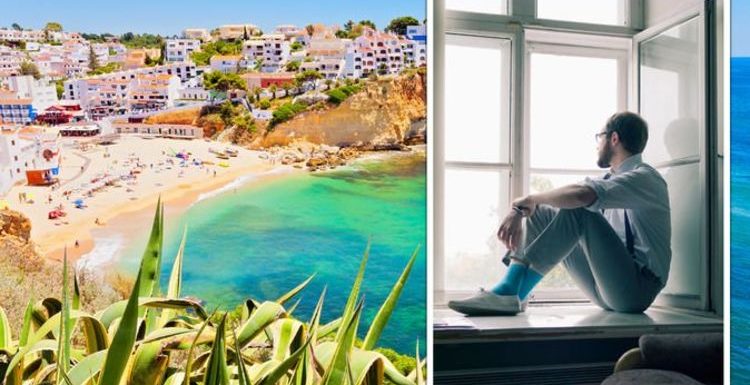 British expats discuss shop opening times in France
We use your sign-up to provide content in ways you've consented to and to improve our understanding of you. This may include adverts from us and 3rd parties based on our understanding. You can unsubscribe at any time. More info
Britons who wish to move to another country may only think of better weather, a change of scenery and cheaper properties. But relocating involves much more than picking a great destination and packing up belongings.
On social media, expats are sharing their struggles and creating a support system they may be lacking in their new countries.
When Reddit user asked others to share "the dark side of expat life", the replies were not what most expect.
User TravelTalesOnline said: "Loneliness. Having to put more effort into making 'a life' than you probably did back home.
"Watching your friends back home go out and have a good time while you're still trying to build a social circle.
"Trying to navigate a grocery store where you can't read any of the signs or labels (yet).
"Not knowing if and when you're doing something that could be considered rude in your host country."
User Amelorn wrote: "Atrophying connections back home. The efforts to maintain are difficult, and rebuilding when back on shore is difficult.
"Knowing exactly what facets of home suck in ways that your trapped compatriots seem blissfully oblivious to."
Most surprisingly, user pebbletots said: "Guilt. It's really hard not to feel guilty about choosing to live far from family by choice. It gets especially harder when you begin to put down roots."
And user Srlaski agreed: "I loved the previous comment about guilt. So real. My husband's family are from a small town and while his parents try to be supportive, I can tell they are hurt by us being so far away.
"We also have a two-year old nephew and we want to be the cool aunt and uncle, but that's impossible from 10,000 miles away."
They continued: "The hardest part for me is the time difference.
"Which seems obvious, but it's amazing how much I miss just being able to pick up the phone after work to call my mom.
"Or call my best friend to vent about my day, but it's 3 am back home so you can't. It seems really simple, but that's the hardest part for me."
The pandemic has also been hard for some expats, with user pamcakestack saying: "The thought of spending one more year away from my family and friends, in lockdown is making me go insane.
"I can't handle this anymore. I have already missed so many milestones in their lives and I feel like I'm not growing/progressing as a person staying here."
User buitenlander0 agreed and said: "Yes, I live in the Netherlands and it locked down again a few weeks ago and it just really makes you start doubting your reasons.
"I'm typically someone who enjoys finding new people and trying to 'build a community'.
"But it's been damn near impossible to do that these past two years. Being in a pandemic would have been a lot more tolerable being surrounded by family and friends."
Simongbb7 wrote: "I've lived abroad for 30 years. I'm coming towards retirement and I think about going home every single day.
"I think many people go home as they get older. There is nothing wrong with going back to your country. Nothing wrong with it."
Source: Read Full Article