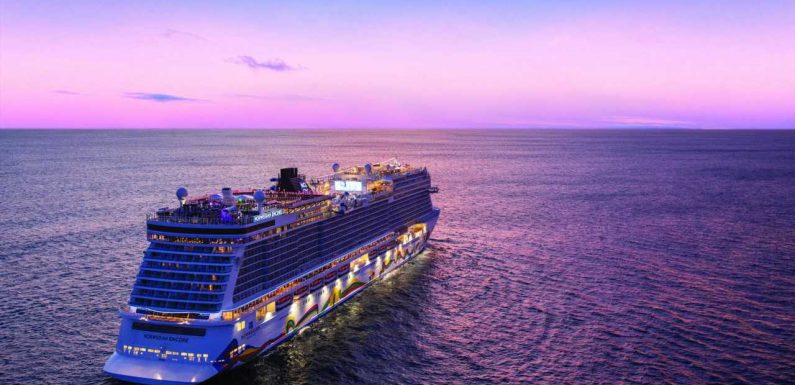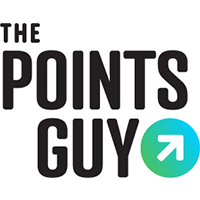 So you think you want to take a cruise?
First, let me just say that you'll likely love it. I've been cruising for more than 25 years, on just about every line that's out there, and I can tell you it's a wonderful way to travel.
It's not for everyone, of course. There are plenty of people who have tried it once or twice and just aren't fans. There also are plenty of Never Cruisers out there — people who, for various reasons, wouldn't even think of getting on a ship for a vacation.
For more cruise news, reviews and tips, sign up for TPG's new cruise newsletter
But, as survey after survey has shown, most people who try a cruise for the first time give it high marks — and many end up cruising again and again. The odds are high you'll give it high marks, too.
Still, before you can get to the point where you're raving about your life exploring the world by sea, you've got a big decision ahead of you: Which line should you book?
It's not an easy decision. There are dozens of cruise lines out there, and no two are alike. Some just operate big ships. Some operate small ships. Some just sail in North America. Others sail all over the world. Some offer ships designed for family fun. Others don't even allow children on board.
Related: The best credit cards for booking cruises
In addition, you'll find cruise lines all over the map when it comes to price points. Just like with land-based resorts and hotels, there are cruise lines for people on the tightest of budgets and cruise lines that cater to people for whom money is no object.
In short, there is something for everyone out there in the cruise world. But, depending on your preferences, not every line will do. The trick is to find the perfect cruise line for you.
In this story, I'll try to help you break down the options.
In This Post
An overview of cruise lines
As noted above, there are dozens of cruise lines out there. At last count, I had sailed with 40 different cruise companies, and I still hadn't hit every major brand — despite it being my full-time job for years to test cruise ships.
One thing to understand right off the bat is that the lists of cruise lines that you'll find here at TPG and at other travel sites include companies offering an incredible range of experiences.
When you think of a "cruise ship," you may think of the giant floating megaresorts operated by the likes of Royal Caribbean and Norwegian Cruise Line that you see in television advertisements — the kind of ships that carry thousands of passengers and have all sorts of gee-whiz amusements on their top decks. But the world of cruising also includes companies that operate far smaller, more intimate vessels that carry just a few dozen to a few hundred people and have a completely different vibe. They're more like small boutique hotels that happen to float from place to place.
Related: How to plan a cruise with points and miles
In addition, you'll find adventure-focused "expedition" cruise companies that offer yet another completely different kind of cruising — one that involves heading to off-the-beaten-path places like Antarctica on small, hardy vessels designed for exploring. There also are cruise companies that specialize in ships that travel on rivers and even lines that just operate sailing ships.
If you hear somebody say they'd never take a cruise because the ships are "too big" or "too crowded," you've met someone who has no idea what's out there.
You can cruise on a big, boisterous ship that carries 5,000 people or a tiny, yacht-like vessel that carries just 50 people, and everything in between.
Related: A line-by-line guide to 20 top cruise brands 
The cruise industry likes to break down its offerings into a bunch of oddly named categories such as "contemporary" and "premium" lines. But to me, that's all marketing speak. Just ignore it when you see it. After a couple of decades covering the industry, I like to break things down into the six categories you'll find below and (in a few cases) several subset categories — each of which appeals to a different type of vacationer.
The Biggies
There are seven big lines that account for the majority of cruises taken by North Americans. They are, in order of size (when measured by passenger capacity):
Royal Caribbean

24 ships; 84,109 berths

Carnival Cruise Line

24 ships; 71,434 berths

MSC Cruises

17 ships; 53,880 berths

Norwegian Cruise Line

17 ships; 50,581 berths

Princess Cruises

15 ships; 42,826 berths

Celebrity Cruises

14 ships; 23,473 berths

Holland America

10 ships; 20,142 berths
If you are cruising for the first time, it is likely that you will be traveling with one of the above brands — if only because they dominate the market for cruises among North Americans and, indeed, the world. Royal Caribbean alone accounts for nearly 20% of all cruises taken worldwide. Add in the next three biggest players — Carnival, MSC Cruises and Norwegian — and you're up to well over 50% of the cruise business.
The cruise industry likes to label these seven lines as either "contemporary" (the first four on the list) or "premium" (the next three on the list). The idea is that the latter three brands offer a "premium" product to the first four. But such nomenclature is a throwback to the early days of cruising that — in my opinion, at least — doesn't have much relevance anymore.
Related: The 12 best cruise ships for childlike fun
All these brands have changed over the years, and the old distinctions no longer apply. You can get a "premium" experience in the exclusive The Haven area on Norwegian ships, for instance, that will top anything you'll experience on many so-called premium ships. The experience on a Royal Caribbean ship can be just as elegant — or more so — as the experience on a Princess ship.
What all these brands have in common is that they operate relatively large, mass-market vessels with starting prices that are relatively affordable. Just keep in mind that the term "large" is relative. There is a wide variation among these brands in the size of their ships. The biggest Holland America ships, for instance, are less than half the size of the biggest Royal Caribbean ships and hold far fewer passengers.
Indeed, while Holland America vessels are "large" compared to many of the luxury, expedition and river ships that I will talk about later in this story, the brand often is labeled a "midsize" ship operator in the industry to differentiate it from the lines operating the very biggest ships.
Related: Holland America rethinking itineraries in wake of downsizing
The key thing to know about the seven "Biggies," as I call them, is that the type of experience that they offer varies greatly. If you're booking a cruise for the first time, know that they are not necessarily interchangeable — even in cases where they offer similar pricing on similar itineraries. You may love one of these brands but not likely another, depending on your tastes and preferences.
I break them down into three broad categories, each appealing to a different type of vacationer:
The floating megaresort lines
Are you a fan of big, bustling megaresorts with every sort of amusement known to humans? You'll probably want to gravitate toward Royal Caribbean, Norwegian and MSC Cruises. These three brands are what I call the "floating megaresort lines" — lines that offer unusually giant ships that are the seagoing equivalent of land-based megaresorts such as Atlantis in the Bahamas.
We're talking ships with a seemingly endless array of deck-top fun zones, from waterparks and surfing pools to go-kart tracks and laser tag courses, as well as oodles of restaurants, bars, entertainment venues, spas, casinos and more. We're also talking ships that can hold as many as 5,000 or even 6,000 people, not including the crew.
Related: The 9 craziest attractions you'll find on a cruise ship
These are brands designed to appeal to a wide demographic, including families with children of all ages. They offer cabins for $100 per night, cabins for $1,000 a night, and everything in between. The best way to describe them is that they are like the big Las Vegas resorts, except they float.
Note that the size of each ship operated by these brands varies. In general, the newer vessels in their fleets are the biggest, most megaresort-like vessels.
The anti-floating megaresort lines
If a ship topped with the cruising equivalent of an amusement park doesn't sound like your idea of fun, your best bets among the Biggies are Princess, Holland America and Celebrity. These are what I call the "anti-floating megaresort lines."
Each of these brands operates medium-size to big ships that are not loaded up with waterparks, rock climbing walls, surfing simulators and all the other crazy stuff that are hallmarks of the floating megaresort lines. These are more traditional cruise ships, for people who don't want a floating theme park/Las Vegas resort experience.
Instead of bustling attractions, the top decks of the ships these lines operate offer lots of quiet and relaxing pool and lounge areas where you can enjoy the experience of being at sea without a lot of hustle and bustle. Inside, the experience often revolves around dining, classic entertainment and a classy bar and music scene.
Compared to the floating megaresort lines, these brands draw more couples and fewer families. They skew older. At Princess, for instance, the average age of passengers is 57, and you see a lot of couples in their 50s, 60s and 70s on board.
The budget option
And then there's Carnival. The "fun ship" line also is the budget line among the Biggies — a brand that is all about great value.
In a recent comparison of pricing between top cruise brands, TPG found that a family of four could pay as little as half as much for a cruise on a Carnival ship as compared to a cruise on a Royal Caribbean ship, assuming similar cabins and itineraries. The differential was even greater when we compared the cost of a family vacation on a Carnival ship to the cost of a trip on a Disney Cruise Line ship, assuming similar cabins and itineraries.
In addition to being incredibly inexpensive, Carnival ships are casual, unpretentious, fun-focused and, yes, a bit loud and wild. This is, after all, the brand that famously holds a Hairy Chest Contest around the pool deck on every voyage, to a standing-room-only, hooting and hollering crowd.
Related: The ultimate guide to Carnival Cruise Line
Like the "floating megaresort lines" above, Carnival also is known for lots of amusements atop its ships, including waterpark areas, pedal-powered "sky rides" and — on its newest ship — a roller coaster. But, in general, Carnival doesn't operate vessels quite as big and venue-packed as the big ships of Royal Caribbean, Norwegian and MSC Cruises. In recent years, it hasn't had a single vessel among the top 30 biggest cruise ships in the world.
Carnival also doesn't target as wide a demographic as the floating megaresort lines. Among the Biggies, it's really in a class of its own.
Other biggies
Gallery: These cruise ships are set to debut in 2021 (USA TODAY)
Note that there are a few more relatively large, mass-market lines in the world that I didn't include in the Biggies list above as they primarily cater to non-American vacationers.
These lines include Germany's Aida Cruises and TUI Cruises, both of which are aimed at German-speaking travelers with onboard programs conducted in German. Aida, in particular, is a significantly large line — larger than Celebrity or Holland America when measured by passenger capacity. But unless you live in Germany, Austria or Switzerland, you've probably never heard of it and would be unlikely to ever sail on it.
There's also Italy-based Costa Cruises, which draws about 80% of its customers from Europe but does market a bit to Americans, and U.K.-based P&O Cruises. The latter draws about 98% of its customers from the U.K.
Note, too, that when talking about berths in this story, I am referring to the number of berths on a ship based on double occupancy per cabin — or what used to be known as "lower berths" in the industry. The totals do not include extra berths created with pull-down bunks and pull-out sofas that can inflate the "total berths" number that some cruise lines list for their ships.
Luxury lines
If your idea of a vacation is being pampered at every turn, and you have lots of money to burn, you'll probably want to start your search for a cruise line among the luxury cruise operators.
There are about half a dozen major luxury players in the cruise business that market to North Americans, including:
Regent Seven Seas Cruises

Crystal Cruises

Silversea

Seabourn

Hapag-Lloyd Cruises

Ritz-Carlton Yacht Collection
As compared to mass-market cruise ships, luxury cruise ships typically offer bigger cabins (often every cabin is a suite), more elegant dining and crazy-high levels of service. It's not uncommon for luxury ships to have nearly as many crew members as there are passengers.
Related: Inside Seven Seas Splendor, the most expensive luxury ship ever
Luxury ships also typically offer a lot more onboard space per passenger than mass-market ships. The "space ratio" of interior space to passengers can be twice as high. This means you'll have a lot of room to spread out and never experience crowds. At the same time, luxury ships generally are smaller than mass-market ships — often by a lot. That brings a much more intimate experience.
Within the luxury space, there are some significant differences in the size and style of the ships on offer. Crystal, for instance, is known for relatively large luxury ships — its two main vessels hold 848 and 980 passengers, respectively. Crystal's ships also are known for their elegance.
Regent's five ships also are relatively large and famously elegant (think soaring spaces, lots of marble, crystal chandeliers) but a bit smaller than Crystal's ships. They carry 490 to 750 passengers.
Seabourn's five vessels are smaller still, with room for 450 to 600 passengers. Ritz-Carlton Yacht Collection — a new line debuting this year — specializes in vessels that carry just 296 passengers.
With each step down in size, you can expect fewer onboard venues such as restaurants and lounges. But you also may find the experience more intimate. Smaller ships also sometimes can access off-the-beaten-path ports that bigger ships can't access.
What all the luxury lines have in common is that they can be quite pricey. You easily can pay several times as much for a luxury cruise as a mass-market cruise. Indeed, it's not uncommon to see cabins on luxury cruises listed for $1,000 or more per person per day.
Related: This supersuite on a cruise ship costs $11,000 a night
But comparing such high pricing to the pricing of mass-market cruises can be misleading. That's because luxury lines typically include almost every extra charge you could imagine — drinks of all types, gratuities, car transfers to the ship and even flights to the ship — in their base fares.
Note that one of the luxury lines mentioned above, Hapag-Lloyd Cruises, is a German line that operates many of its cruises in German only. But in recent years, Hapag-Lloyd Cruises has increasingly marketed to English speakers with specific sailings that are operated on a bilingual basis. While relatively unknown in North America, it operates several of the most elegant, spacious and service-focused cruise vessels anywhere in the world.
Upscale-but-not-quite-luxury lines
There are several more lines that offer an upscale, elegant experience that isn't quite as white-glove as what you'll find on the luxury lines above but still quite wonderful. These include:
Oceania Cruises
Viking
Azamara
Windstar Cruises
SeaDream Yacht Club
For the most part, these lines operate ships just as small and intimate as the luxury lines. Oceania vessels carry around 700 to 1,250 passengers, for instance, while Viking ships carry 930 passengers (we're talking here about the line's ocean ships; Viking also operates river ships, which we'll discuss below). Windstar vessels are even smaller with room for 148 to 342 passengers, and SeaDream's two yacht-like vessels hold just 112 passengers apiece.
Related: Windstar now lets you book a cabin in a crew area
Like luxury lines, these lines have a high staff-to-passenger ratio — though often not quite as high as the luxury lines. They also generally offer more space per passenger than mass-market lines and bigger cabins — but, again, not quite as big as what the luxury lines offer.
They're also generally less expensive than the luxury lines. But they don't always include as much in their base fares. You'll likely pay extra for gratuities and some drinks on ships in this cohort, for instance.
Compared to the mass-market Biggies lines, the entry-level pricing of this group still is significantly more expensive. Often, an entry-level cabin on a ship operated by these lines is on par with a suite on one of the Biggies lines.
Note that quantifying which lines are "luxury" and which are "upscale-but-not-quite-luxury" is a tough business. Fast-growing Viking, notably, is careful to not call itself a luxury line. But it offers an experience on its ocean ships that some would call luxury, with spectacular onboard service, high-end eateries and a lot of inclusions in its base fares including a shore excursion in every port. To me, it's straddling the line between the two categories.
Viking also boasts an ocean ship fleet that is all new. Every one of its ocean ships was built in the last five years. That's relatively unusual among this group of lines.
Three of the lines listed in this segment — Azamara, Windstar and SeaDream — have fleets entirely made up of vessels that are at least a couple of decades old. Often, they are ships that originally were built as luxury vessels and were state-of-the-art in their time but no longer have as wide an array of amenities as newer luxury ships.
Notably, most cabins on Windstar and SeaDream vessels lack balconies — a feature that was rare on cruise ships a few decades ago but now is standard. All three Azamara ships and the four oldest Oceania ships have relatively small cabins as compared to cabins on today's luxury ships.
Upscale line trivia: The three Azamara ships and the four oldest Oceania ships, along with a single ship in the Princess Cruises fleet — Pacific Princess — are sister vessels. They all once belonged to long-defunct Renaissance Cruises. You'll sometimes hear cruising aficionados refer to them by their Renaissance-related class name, the R Class.
Expedition lines
One of the fastest-growing segments of cruising in recent years has been "expedition cruising," a type of cruising that involves traveling to remote, hard-to-reach places such as Antarctica on small, hardy vessels that carry their own landing craft to get you ashore.
This is a type of cruising so different than what the big mass-market lines offer that it might as well be considered an entirely different form of travel.
Expedition cruising is all about getting you to off-the-beaten-path places that, in many cases, have little or no land-based infrastructure. You are traveling to these places by seagoing vessel because that's the only way to reach them.
Often on an expedition cruise, the focus is on remote wilderness areas and the wildlife that inhabits them. You'll typically be accompanied by expedition leaders with deep knowledge of the destination along with scientific experts such as biologists, geologists and ornithologists, and often a historian, who will lead landings and lecture on board.
Big expedition cruise destinations include Antarctica and remote parts of the Arctic including the icy islands of Svalbard, Franz Josef Land and Canada's Northwest Passage. The wildlife-filled Galapagos, where many islands are uninhabited, is another classic expedition cruise market (with a vessel ecosystem all its own, thanks to unusual local regulations).
You'll also find expedition cruise vessels operating in remote parts of South America, Asia and the South Pacific but also in some more mainstream destinations such as Alaska.
Notable players in the expedition cruising space include:
Lindblad Expeditions

Hurtigruten

Hapag-Lloyd Cruises

Ponant

Quark Expeditions

Silversea
Oceanwide Expeditions
Poseidon Expeditions
Eagle-eyed readers will notice that two of the lines listed above — Silversea and Hapag-Lloyd Cruises — also appeared in this story's listing of luxury lines. The two brands are major players in both the traditional luxury ship market and the expedition cruise ship market.
Related: Viking is getting into expedition cruising, too 
There is a growing trend of traditional cruise lines getting into the expedition cruise space. Three more traditional lines — Seabourn, Crystal and Viking — are in the process of adding their very first specialized expedition vessels, to debut over the next two years.
In addition, luxury river cruise specialist Scenic Luxury Cruises & Tours recently unveiled its very first expedition ship. This year also will bring an all-new luxury expedition cruise company, Atlas Ocean Voyages. It's calling itself a "luxe-adventure" line.
I also include UnCruise Adventures in this category of lines. It's a hard-to-categorize little line that specializes in adventurous, outdoorsy, ship-based trips in remote parts of Alaska. It operates the tiniest of vessels, with the biggest among them holding just 86 passengers, and its trips revolve around hiking, kayaking, whale watching, birding and exploring by skiff.
Historically, expedition ships have carried under 200 passengers — a manageable number for an exploration-focused vessel operating in a remote location such as Antarctica. But a growing number of expedition ships carry more. Viking is designing its new expedition ships to carry 378 passengers. Some new Hurtigruten expedition vessels are designed for around 500 people.
Note that expedition cruises can be quite expensive, with pricing on par with traditional luxury cruises. Expedition ships are expensive to build on a per-berth basis and require a relatively high ratio of staff to passengers to operate as compared to mass-market cruise ships.
River lines
All the lines that I have talked about so far have one thing in common: They operate oceangoing ships. But there is another entire segment of cruising that revolves around travel on rivers.
Like expedition cruising, this has been a fast-growing segment of the cruise world in recent years, with capacity among the major river lines growing at a rapid pace.
A lot of the growth has been driven by the marketing efforts and aggressive shipbuilding program of a single line, Viking. Founded in 1997 with just four river vessels, Viking has exploded into a cruising colossus over the past decade with the rollout of more than 60 new river ships (starting in 2015, it also began adding ocean ships, which we discuss in the "upscale" segment above).
Viking now accounts for about half of all river cruises taken by North Americans. But it's not the only significant river cruise player. Other major brands that market to North Americans include:
AmaWaterways

Avalon Waterways

Uniworld Boutique River Cruises

U by Uniworld

Tauck

Emerald Waterways

Scenic Luxury Cruises & Tours

American Cruise Lines

American Queen Steamboat Company

Crystal Cruises
Vantage Deluxe World Travel
Grand Circle Cruise Line
As you can see, there is no shortage of companies in the river cruise business. The list above doesn't even include river lines that primarily cater to Europeans, of which there are many, including France-based CroisiEurope and Germany's Nicko Cruises.
Related: Viking to add cruises on the Mississippi River 
On many rivers where the above lines operate, their vessels are roughly the same size, due to specific size limitations caused by lock sizes and bridge heights. As a result, there is less variation among river ships than there is among ocean ships. That said, the brands above offer a range of experiences and price points.
While the outsides of river ships often look similar, their interiors can vary greatly, with some being more luxurious and pampering than others.
One way to judge the relative luxury level of river lines operating in Europe, in particular, is to look at how many passengers each one puts in one of its 135-meter vessels. That's the most common standard river ship size on European waterways.
Related: New Mississippi river cruises will include private visit to Graceland
River cruise giant Viking, for instance, designs its 135-meter vessels to carry 190 passengers. Avalon Waterways and AmaWaterways put 166 and 156 passengers, respectively, on the same-length ships. At Crystal Cruises, the number is 106 passengers.
As a rule of thumb, the ships with fewer passengers offer a more premium experience — and are priced accordingly. You'll pay a lot more to sail with Crystal Cruises than Viking.
Niche lines
Finally, there are lots of little (and in some cases tiny) cruise lines that are what I call "niche" lines. These are lines that offer a very specialized product, often with just a handful of ships.
In some cases, these lines only operate in a certain part of the world such as Alaska or the South Pacific. In other cases, they only cater to a narrow type of person — people who love sailing, for instance.
These are lines that you may end up loving, but you probably won't sail with them all the time — if only because they don't offer all the types of cruises that you will want to experience.
Among these lines, I include the following (with its specialty in parentheses):
Disney Cruise Line (cruises for Disney fans, families)
Virgin Voyages (cruises for millennials, adults without kids)
Paul Gauguin Cruises (South Pacific cruises)
Star Clippers (cruises for sailing fans)
Sea Cloud Cruises (cruises for sailing fans)
Cunard Line (cruises for ocean liner enthusiasts, Anglophiles, globetrotters)
American Cruise Lines (U.S. waterway cruises)
Victory Cruise Lines (U.S. waterway and Mexico cruises)
Alaskan Dream Cruises (Alaska cruises)
Celestyal Cruises (Greece and Turkey cruises)
Grand Circle Cruise Line (niche small-ship sailings)
Even the biggest of these lines — Disney — is at least 10 times smaller than industry leader Royal Caribbean, when measured by passenger capacity. Some of these brands, such as Paul Gauguin Cruises or Alaskan Dream Cruises, are more than 100 times smaller.
Paul Gauguin only has a single, 332-passenger ship, the Paul Gauguin. It operates a very specialized set of French Polynesian itineraries out of Tahiti to destinations such as Bora Bora and Moorea that draw a lot of honeymooners and couples celebrating anniversaries.
All of these lines are niche players in the industry. But, in many cases, they are well known in the travel world for what they do. Disney may have just four cruise ships — compared to 24 for Royal Caribbean — but if someone says the words "family cruise," Disney is likely to be the first line to come to mind.
Star Clippers and Sea Cloud Cruises, which both operate sailing ships, are popular with people who want to experience what it was like traveling in days gone by. American Cruise Lines has developed a major niche offering small-ship trips along U.S. coastal waterways and rivers including voyages along the coast of Maine, up the Hudson River and in the Chesapeake Bay.
Dating to the 1800s, the storied, U.K.-based Cunard Line is particularly known for its transatlantic sailings between New York and Southampton, England. Operated by the iconic Queen Mary 2, the sailings are a throwback to the days of grand ocean liner travel. Cunard also is known for its annual around-the-world sailings that include stops in dozens of countries.
Planning a cruise? Start with these stories:
The 5 most desirable cabin locations on any cruise ship
The 8 worst cabin locations on any cruise ship
A quick guide to the most popular cruise lines
21 tips and tricks that will make your cruise go smoothly
15 ways cruisers waste money
12 best cruises for people who never want to grow up
What to pack for your first cruise
Featured image courtesy of Norwegian Cruise Line.
SPONSORED: With states reopening, enjoying a meal from a restaurant no longer just means curbside pickup.
And when you do spend on dining, you should use a credit card that will maximize your rewards and potentially even score special discounts. Thanks to temporary card bonuses and changes due to coronavirus, you may even be able to score a meal at your favorite restaurant for free. 
These are the best credit cards for dining out, taking out, and ordering in to maximize every meal purchase.
—
Editorial Disclaimer: Opinions expressed here are the author's alone, not those of any bank, credit card issuer, airlines or hotel chain, and have not been reviewed, approved or otherwise endorsed by any of these entities.
Source: Read Full Article