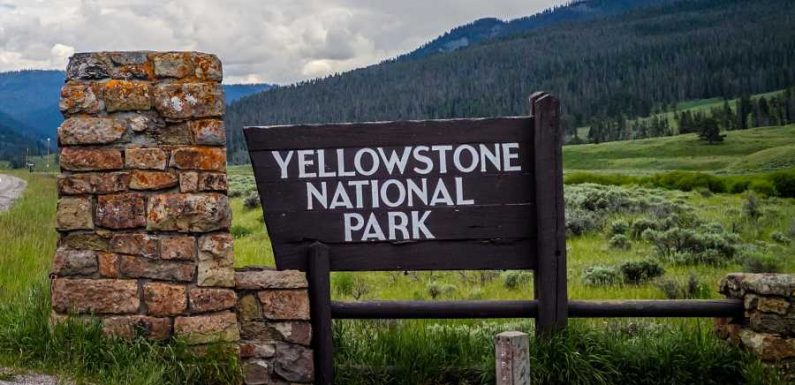 A man in Utah is facing prison time after digging up graves in Yellowstone National Park back in 2020 in pursuit of a legendary treasure, according to Insider.
Insider reported that Rodrick Dow Craythorn, who lives in Syracuse, Utah, plead guilty to charges of "excavating or trafficking in archaeological resources, and injury or depredation to United States property," according to the US Attorney's Office District of Wyoming.
The 52-year-old was apparently digging up parts of Fort Yellowstone Cemetery between October 2019 and May 2020 while seeking Forrest Fenn's long-sought-after $2 million treasure. 
Fenn himself was an art dealer and author from New Mexico who had a love for the great outdoors. He buried a bronze treasure chest filled with gold and precious gems somewhere in the Rocky Mountains about 10 years ago, and the internet has been captivated with finding it ever since. Fenn left clues to the treasure via a poem he included in his memoir, "The Thrill of the Chase."
The search for the treasure has been attempted by dozens of people, at least five of whom died while trying to search. Fenn confirmed on a blog that the treasure chest was found in June 2020 by Michigan resident Jack Stuef, NPR reported. Fenn himself died in September at the age of 90.
So, unfortunately for Craythorn, all that digging didn't pay off. Craythorn is now facing 12 years in prison and fines of up to $270,000.
"The hunt for the Forrest Fenn treasure was often viewed as a harmless diversion, but in this case it led to substantial damage to important public resources," US Attorney Mark Klaassen said in a statement, according to Insider.  "The Defendant let his quest for discovery override respect for the law."
Craythorn is scheduled for sentencing on March 17.
Andrea Romano is a freelance writer in New York City. Follow her on Twitter @theandrearomano.
Source: Read Full Article